Back to Newsroom
Activities that combine conservation and crafts. Outdoor concerts that celebrate our varied musical heritage. And events that give you the opportunity to do something good for our city and pick up a new best friend in the bargain.
As we swing into the second half of August, New York has just what you need to make the most of the remaining days of summer.
Looking for a fun, affordable family activity that reuses plastic and helps support local wildlife? Head to Makerspace NYC in Staten Island for Summer Family Day: Bird Feeders from 10:30 a.m.–noon on August 17. Each participant gets a plastic bottle-based kit to make a bird feeder along with instructions on how to get creative with the decorations. The fee is $5 per kit, and all ages are welcome, but parental (or caregiver) supervision is required.
Adults can get in on recycling-based handicrafts, too. From noon–3 on August 17, Brooklyn Craft Company will run an Upcycled Rag Rug workshop. You'll learn to convert your own discarded clothing, bedding, or sewing scraps into a round rug that by the end of the class will be ready to be added to your home decor. The $45 workshop covers how to crochet in the round, how to cut your fabric into strips for the project, and how to experiment with color combinations. No crochet experience is necessary.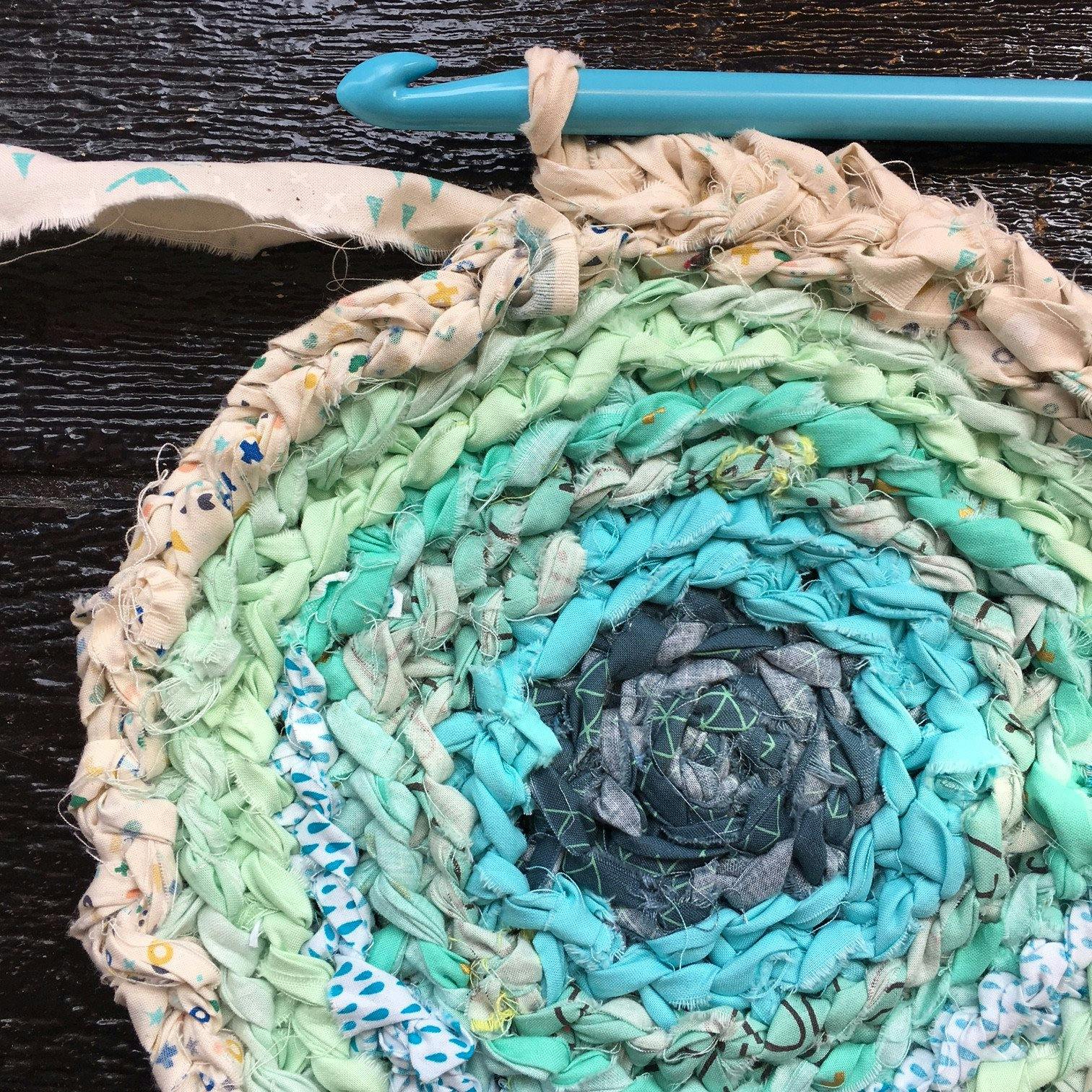 And if you'd rather be outdoors, the summer air will be filled with music that celebrates sounds of the past and future.
It's been 50 years since Black Woodstock, the series of concerts held in 1969 at Mount Morris Park (now Marcus Garvey Park) in Harlem. If you missed the original, catch the Black Woodstock anniversary program from 6–9 pm on August 17. The free concert, part of the SummerStage in Marcus Garvey Park series, features Igmar Thomas, Talib Kweli, Keyon Harrold, Cory Henry, Alice Smith, and Georgia Anne Muldrow & Special Guests.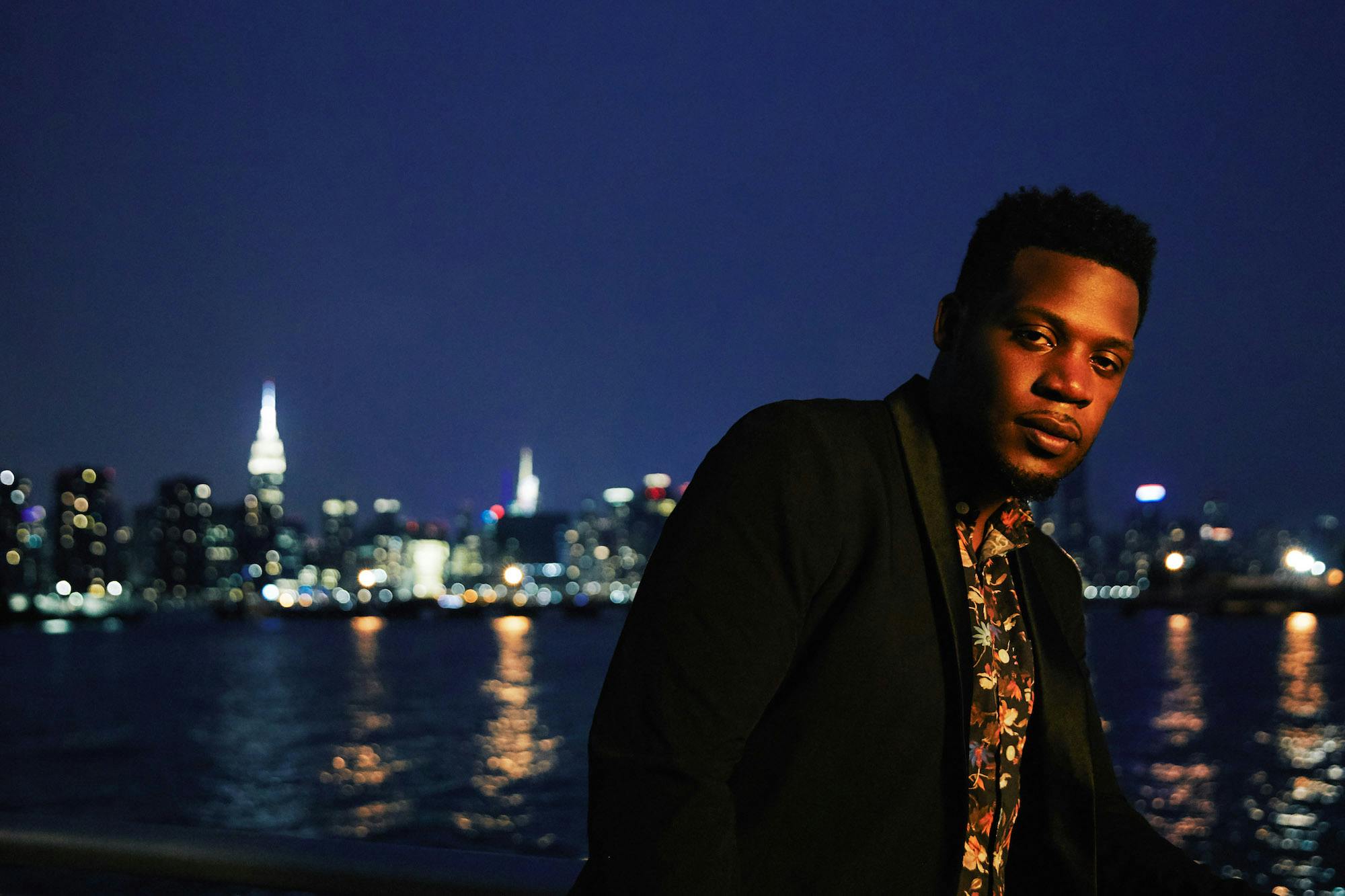 The Emerging Music Festival in Bryant Park lets you catch hot new bands before everyone is talking about them. Now in its fifth year, the festival features indie rock, soul, folk, singer-songwriter, and other performers—and "between sets, attendees can play giant lawn games, learn to juggle, and purchase food and beverages from local vendors." It all happens from 6–8 pm on August 23 and 24, and it's free.
Is there a better combination than blues and BBQ? If you can't resist that mix, you need to get to Pier 97 (at West 59th Street) on August 24 for Hudson River Park's 20th Annual Blues BBQ Festival. The action on stage runs from 2–9 pm and includes such performers as Kevin Burt, The World Famous Harlem Gospel Choir, AJ Ghent, Ruthie Foster, and Karl Denson's Tiny Universe, and the BBQ will be served up by Blue Smoke, Butcher Bar, Dinosaur Bar-B-Que, and Might Quinn's Barbeque.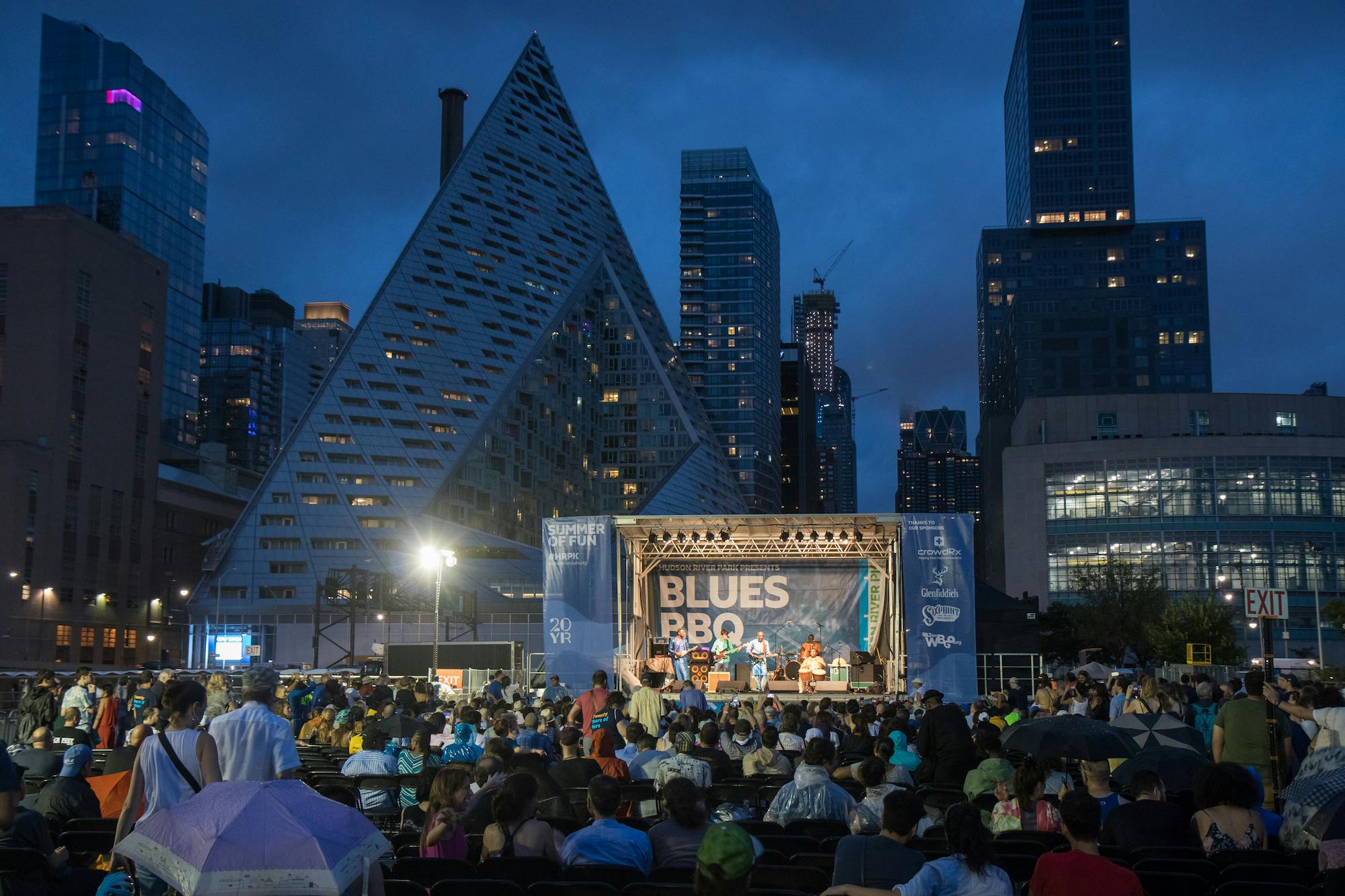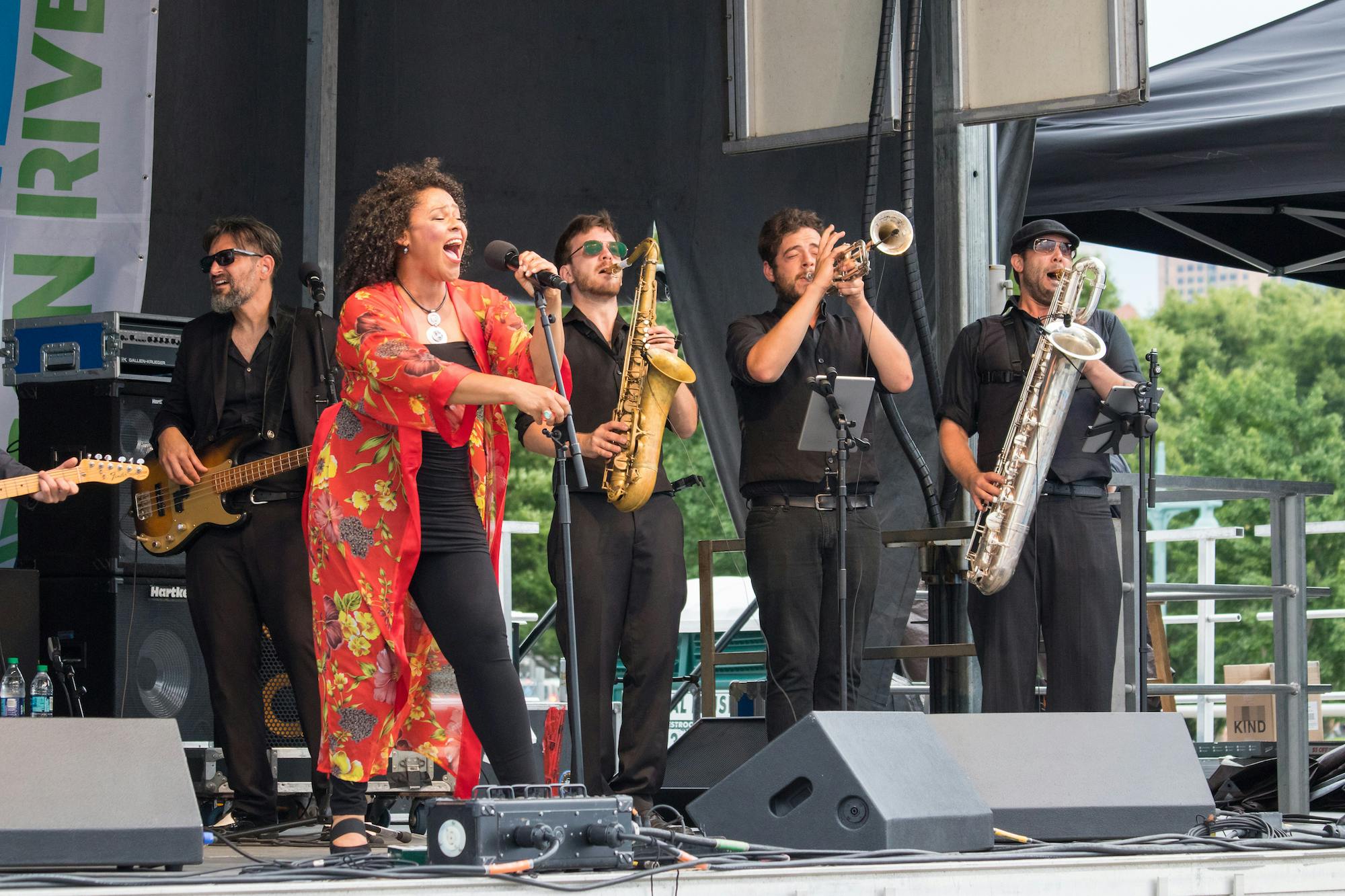 If that's not enough music for you, check out the AFROPUNK celebration, which takes place August 24–25 in Brooklyn. Jill Scott, Kamasi Washington, Gary Clark Jr., Nao, Masego, Thandiswa, and more than a dozen DJs will be among the performers. The festival offers you two options for attendance: you can either buy a ticket or volunteer some time to earn a ticket.
And finally: Maybe all you really need is a new friend to join you for a walk, an afternoon in the park, or a cuddle on your couch as you watch a movie. Unconditional love would be a nice addition to your life, too, wouldn't it? Animal Care Centers of NYC may have just the best buddy you're looking for at its Manhattan, Brooklyn, or Staten Island shelters, all of which have been over capacity this summer. They need your help.
And this Saturday, August 17, adoption fees will be waived at all three shelters to celebrate Clear the Shelters Day, a nationwide event.

Staff and volunteers can assist you in finding the right dog, cat, or rabbit for you from one of the shelters or at one of the upcoming mobile adoption events. Two will be held from noon–4 on August 24 at Pet Healthstore, 473 Amsterdam Avenue in Manhattan and at the 113th Precinct Adopt-a-Thon at 167 Baisley Blvd. in Jamaica. Two more will be held during the same hours on August 25 at B&H Photo Video, 429 9th Avenue in Manhattan and The Rock Church Adoption Event at 57-02 Hoffman Drive in Elmhurst.


Header photo credit: Max Guliani for Hudson River Park