Back to Newsroom
Millions of travelers flock to beaches annually. With vast stretches of white sand, clear turquoise waters, waving palm trees, and a tranquil ambiance, who wouldn't? Here are just a few destinations from our beach travel guide to jumpstart your paradise vacation!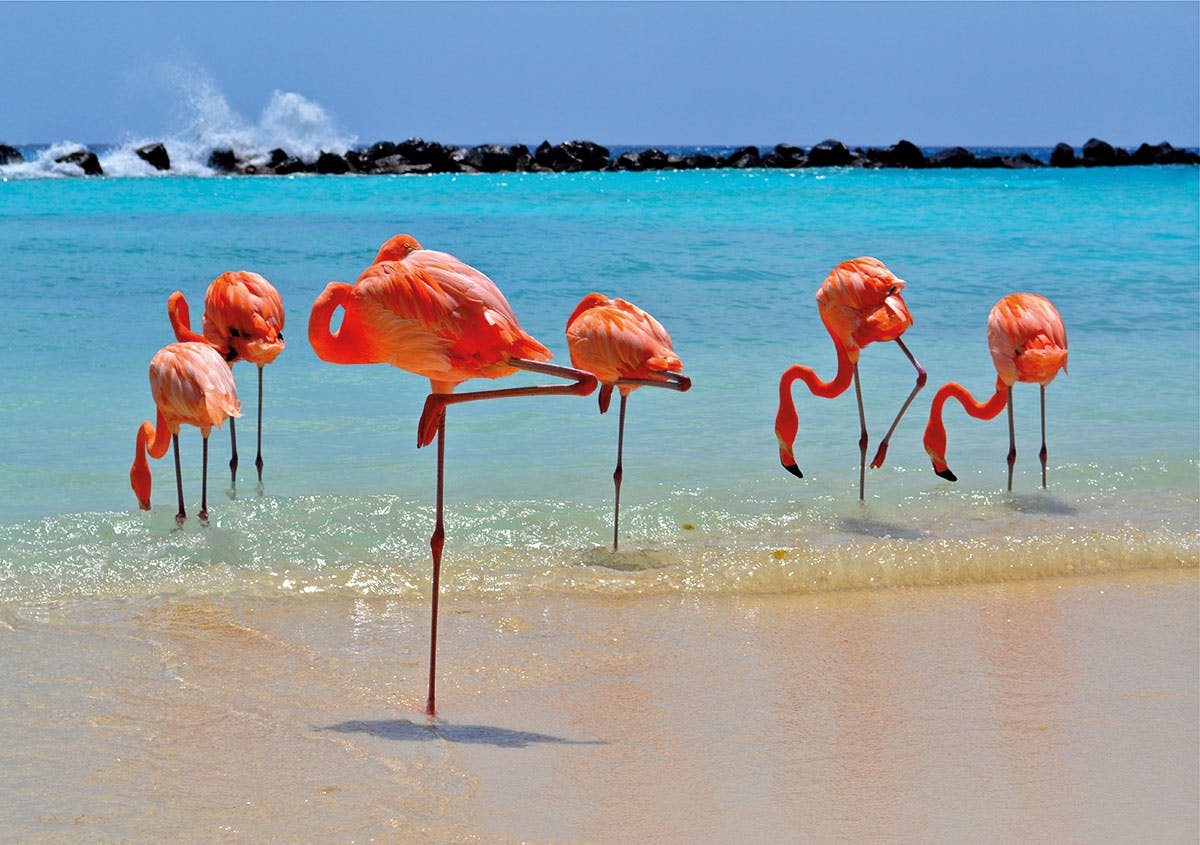 North of Venezuela, the island of Aruba is famous for its stunning blonde beaches, wind-sculpted desert landscapes, and some of the best wreck diving in the Caribbean.
Located outside the hurricane belt, visitors can expect consistently great weather throughout the year, with an average temperatures in the upper 80s.
There are a plethora of hotels, hostels, resorts, apartments , and timeshares for travelers. For the best experience, choose an accommodation based on your interests!
Indulge in the contrasting beaches of Aruba, from the "Low-Rise area" Eagle Beach hosting water sports, and the secluded Arashi Beach, to the tranquil Palm Beach that boasts memorable sunsets. Water sports enthusiasts can remain entertained with day cruises, windsurfing, kitesurfing and more. Adventurers will want to check out the submerged Pedernales boat wreck, the Arikok National Park.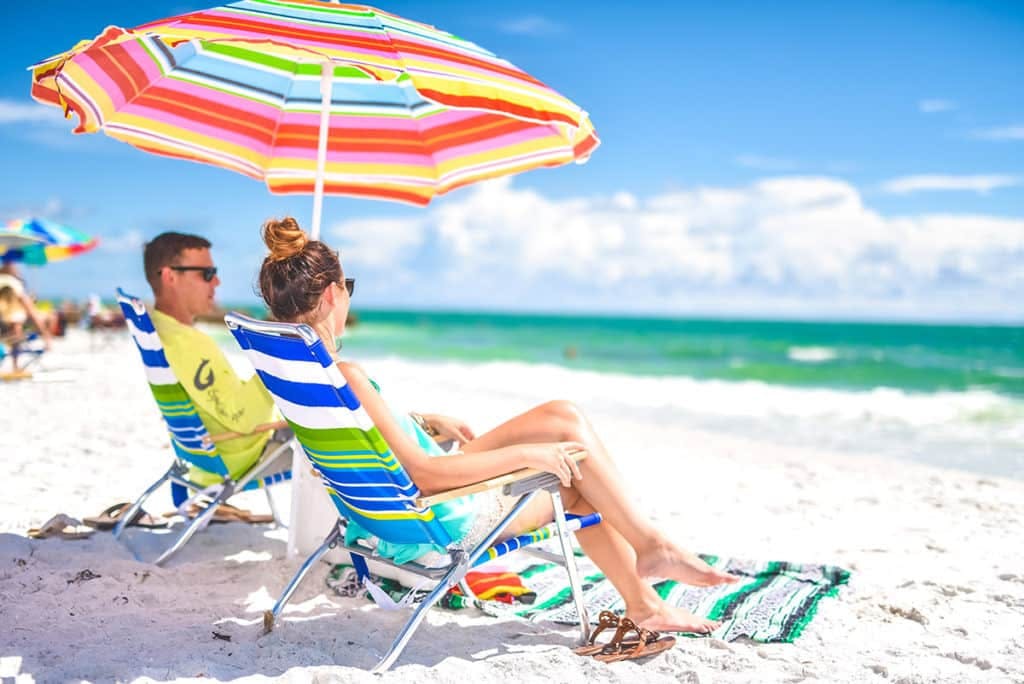 With sugary white, fine sand and crystal clear warm water, it's no wonder Siesta Key is a regular contender for being the No. 1 beach in Florida.
Temperatures can drop significantly from mid and high 80s in the summer to a winter low of 60°F.
Siesta Key differs from other popular beach destinations in Florida, as there aren't many hotels along shoreline. Instead, visitors often stay in mom- and pop-owned condominium units or vacation rental houses.
Engage in thrilling water adventures, summer eco tours, and the weekly Drum Circle! Every Sunday, hundreds of locals and visitors gather on the beach for the weekly drum circle at sunset for dancing, or just to enjoy the scenery.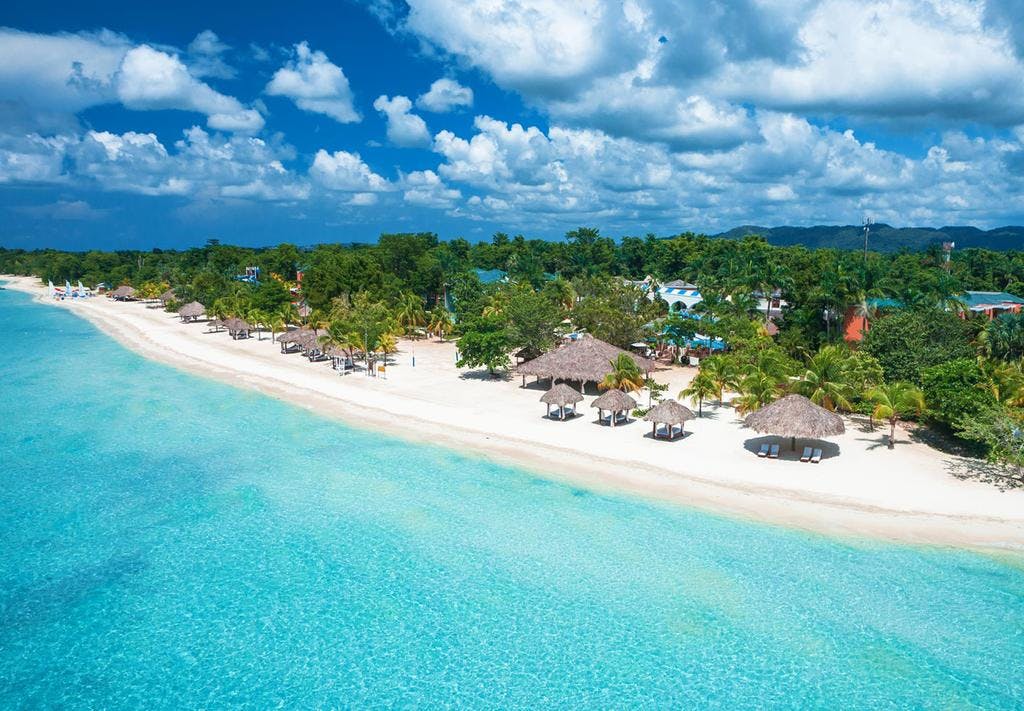 There's no shortage of great things to do in Negril Jamaica! Whether you're a beach bum or an adventurer, you won't be disappointed.
In Negril, the wet season is hot and overcast, the dry season is warm and mostly clear Average temperature typically varies from 75°F to 88°F and is rarely below 72°F or above 90°F.
If you like all-inclusive resorts, Negril has all of the big names. However, if you prefer a smaller, more authentic xperience, there are family owned locations. Lounge at the resort all day without having to go too far to have all your needs met, or stay right in the middle of the action.
Participate in Jamaican culture by attending live Reggae concerts, trying authentic jerk chicken, and exploring some of the country's best features. Plan a day trip to the Dunn's River Falls, take a brave leap from a cliff into the warm caribbean waters at Rick's Cafe, or float in the clear turquoise waters.
St. John weather is hot, oppressive, windy, and partly cloudy. Over the course of the year, temperatures typically vary from 74°F to 89°F and is rarely below 72°F or above 92°F.
For low-key luxury experiences, unspoiled landscapes, scenic views and crystal clear waters, St. John hotels offer pristine retreats for nature lovers. The island is home to just two resorts – and they aren't inclusive. Most visitors rent one of over 800 vacation villas that blend into the lush landscape!
St. John offers plenty of excitement that is anything but hard to find. Here you'll enjoy some of the best scuba diving and water sports in the world, as well as eclectic shops and lively restaurants and bars. Bask in nature with a guided hike, as The National Park Service offers guided hikes down the Reef Bay Trail. The hike includes the spur trail to the petroglyphs and a visit to the Reef Bay sugar mill.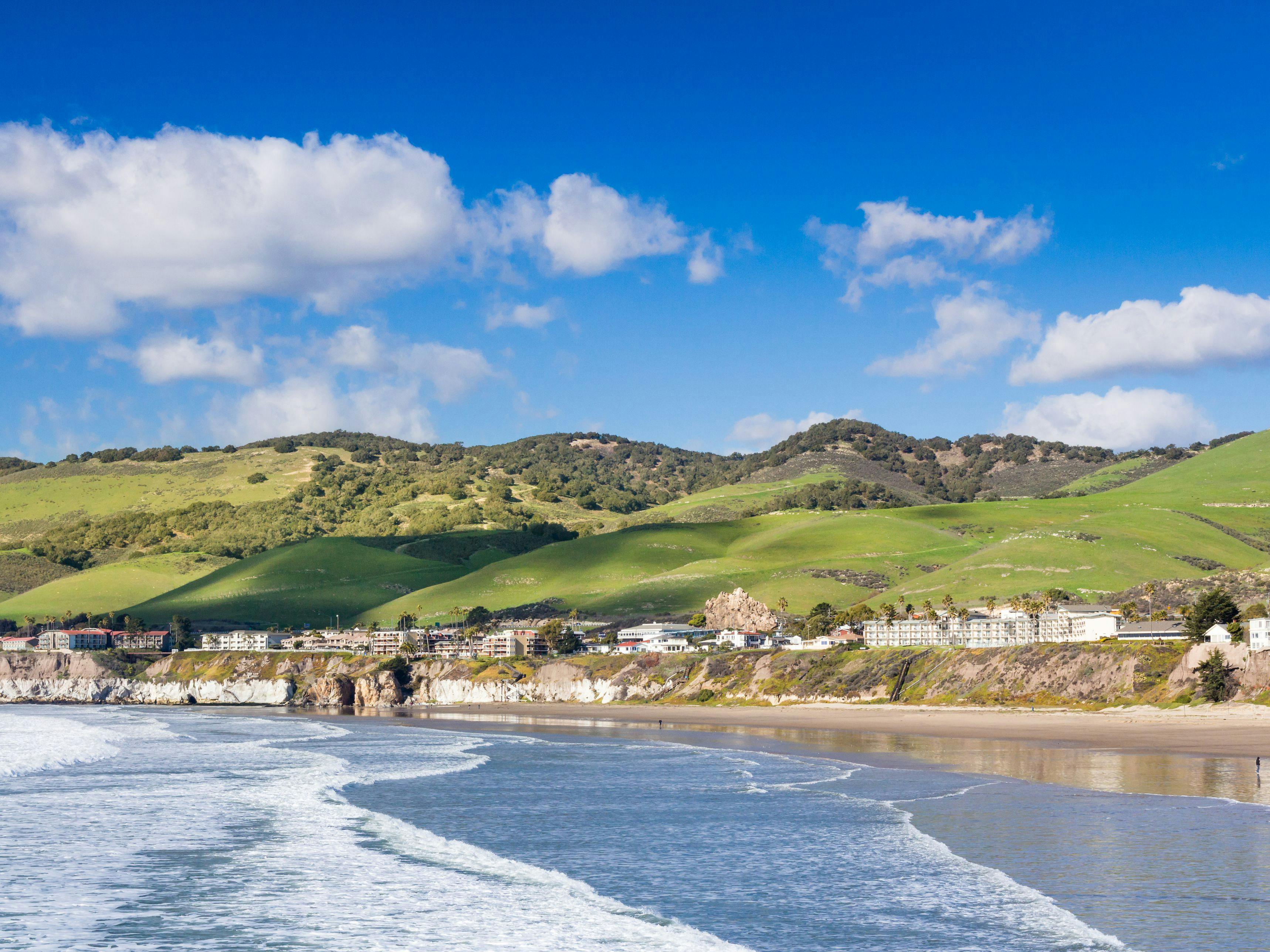 Pismo is known for its great, mild weather and fabulous area wineries. Enjoy serene white beaches for a pleasant stroll or to take in spectacular views of the Pismo Beach sunset.
AVERAGE TEMP In Pismo Beach, the summers are warm, arid, and clear. Unlike other beaches we've covered, winters are colder and cloudy. Over the course of the year, the temperature typically varies from 42°F to 76°F and is rarely below 34°F or above 88°F.
ACCOMMODATIONS Experience the perfect pairing of wine and waves by choosing from a number of private beachfront villas, hotels, and resorts.
TO DO Pismo Beach overlooks 26 miles of pristine Pacific coastline, offering a plethora of outdoor activities, rich nature preserves including the Monarch Butterfly Grove, seaport inspired cuisine and fresh farmland produce, downtown wine tasting, and neighboring wine producing regions of Edna Valley, Arroyo Grande Valley, Avila Valley, Paso Robles, and Santa Maria Valley.