Back to Newsroom
At Terminal 4, we are continuously striving to find new ways to show our appreciation for our employees. Our series, Humans of T4 takes pride in honoring all employees who work in the terminal by highlighting inspirational and heartwarming stories of those who make up the T4 family. We invite you to follow along!
Vernita Morrison– Account Manager, Allied Universal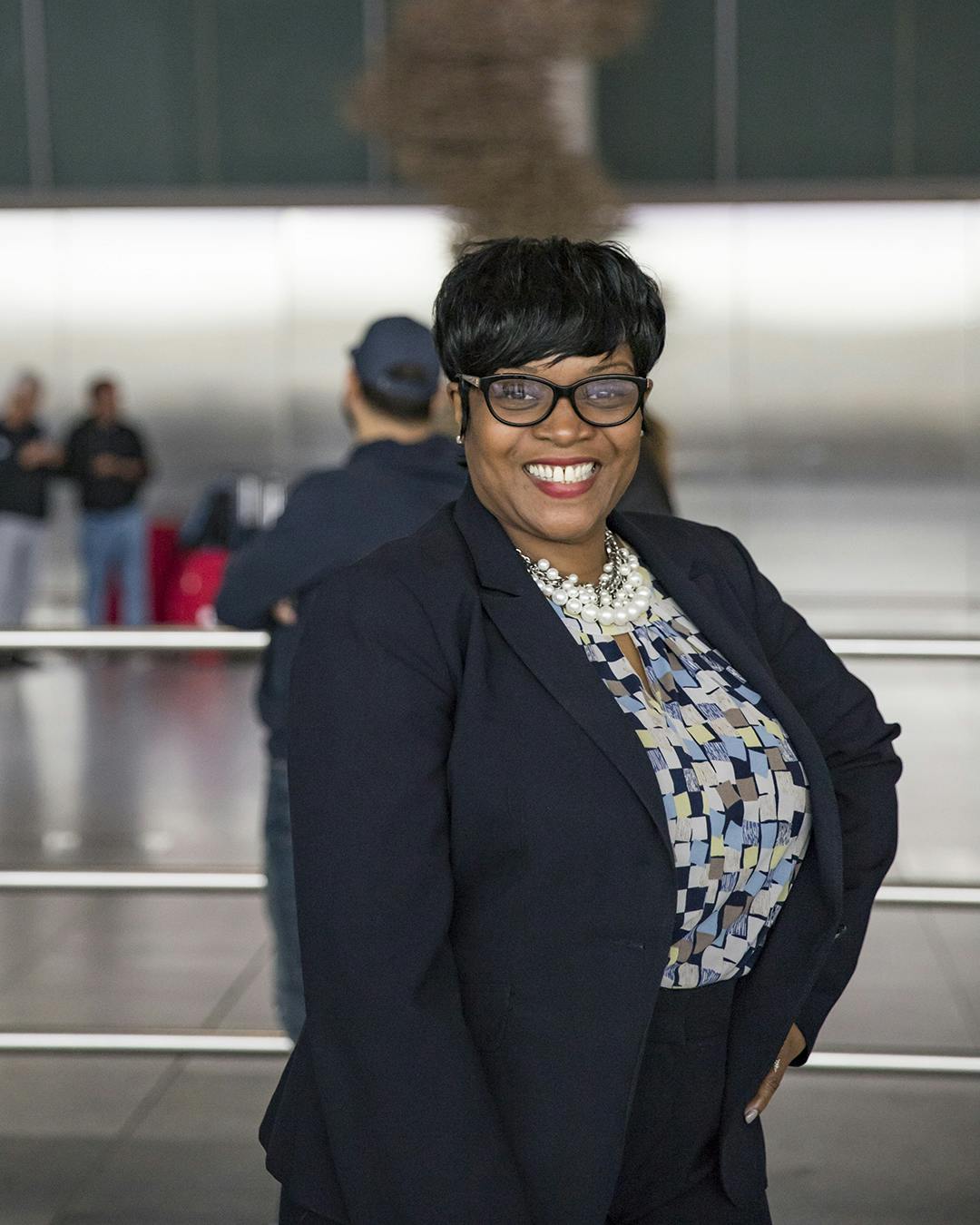 Hailing from a corporate background, Vernita says working at T4 is totally different but still enjoys her time here.
"Working here is a different animal because I'm from the corporate office. I like the team I'm with and the JFKIAT team. I meet with them every day and we brief each other on what's going on. They are definitely hands-on and they have a good relationship with my team." she says.