Using Motorized Wheelchair or Scooters at T4

You may use your motorized wheelchair or scooter throughout T4, which is equipped with ADA-compliant restroom facilities, water fountains, and relief areas for service animals. The JFK AirTrain is also fully compliant with ADA requirements.

Accessibility Services at JFK Airport and the AirTrain

For more information regarding Accessibility services at JFK Airport and the AirTrain, please visit the JFK Airport website.
Departures

Assistance at the U.S. Transportation Security Administration (TSA) Checkpoint

TSA Cares is available for passengers who may need extra support.

Passengers should call TSA Cares at 1-855-787-2227 at least 72 hours in advance before traveling to address questions about screening policies, and what to expect at the security checkpoint.

Traveling with Medication, Implants, Medical Equipment and Other Medical Necessities

For passengers that are traveling with medications and all other medical necessities, please review the special procedures and what to expect at the TSA checkpoint, please visit the TSA website.
Arrivals

Our arrivals Accessibility program provides personal service to arriving passengers with hidden disabilities including Autism.

Together with your airline and U.S. Customs and Border Protection (CBP), we provide meet and greet

services upon arrival including, expedited customs processing. If you are interested in our accessibility service, please contact us at least 72 hours in advance of your arrival.

Please submit your request on our Contact Us page.
Please Note

Passengers should continue to coordinate with their airlines and/or TSA Cares for pre-travel questions and accommodation arrangement.
The lanyard does not offer fast track or queue jump during your terminal journey, but staff will be mindful and if you are wearing a lanyard, they will do what they can to support you.
Guided Vision Assistance via AIRA Access

We are proud to offer complimentary Aira Access to our blind or have low vision customers. Through Aira Access, customers can use a smartphone app to connect with an agent, who uses the video stream from the phone's camera, GPS, and other web data to provide visual descriptions on demand. Learn more on the Aira website.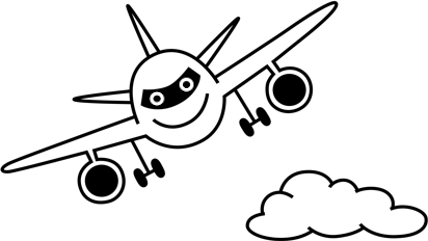 T4 Tip
Visiting the U.S. from abroad? Be sure to have your host's full street address on hand (i.e. not in a suitcase) to complete the immigration paperwork.