Accessibility

Services are available to persons who require special assistance. Your airline can help make any arrangements you need prior to your departure.

Heading to Manhattan?

Before you go, get an idea of how to get there and what the price might be. Psst, these estimates apply in reverse from Midtown to T4 as well!

60 minutes by subway
$7.75 for AirTrain + subway

45 minutes by car or taxi
$52 flat taxi fare + tip

Uber and Lyft prices start at $35 to Midtown
Public Transportation
You'll find a list of all MTA bus connections on the MTA website.

If you already have a MetroCard, refill it instead of buying a new one. You'll save $1.
Traveling Around the Airport

There are AirTrain station stops located throughout the airport, including every terminal, parking lot, hotel shuttle areas, and rental car facilities. See a map on the Port Authority website.

AirTrain travel within the airport is free, and the service operates 24 hours a day, 365 days a year. To enter or exit AirTrain JFK at the Jamaica and Howard Beach stations there is a $5 per person fee.
Delta Shuttle Bus Between Terminals

Delta's JFK shuttle bus runs between Terminals 2 and 4 only. It stops near gate C60 in Terminal 2 and near gates B54 and B18 in Terminal 4. It's free and you won't have to go through security again.

Meet and Greet Service

Contact a concierge at ALLWAYS for a variety of services at the airport. From baggage handling, lounge stays, immigration-designated channel, limousine transfer to buggy service, we guarantee smooth coordination at every point in the airport.
Connect to the MTA Subway

The basic fare for a subway or bus ride is $2.75. This includes a free transfer for additional bus travel. Unlimited-use weekly and monthly MetroCards are also available.

Howard Beach Train

The Air Train connects with the MTA at the Howard Beach subway station for Manhattan-bound A train service and service to the Rockaways and Ozone Park. From the A train, you can transfer to other lines within the subway system at no additional charge.

Jamaica Station

The Air Train also connects to Jamaica Station for Long Island Rail Road service to Manhattan, Brooklyn's Atlantic Avenue Terminal, and points east on Long Island.

Jamaica Station

From Jamaica Station, you can transfer to the MTA subway E, J, and Z lines.
T4 by Bus

There is no MTA bus departure from Terminal 4. To connect to the B15, Q3, Q10, or Q10 Ltd bus, take the AirTrain to Terminal 5.

MTA Bus Fare

For city bus service, you'll need a MetroCard or $2.75 in exact change (coins only). For Select Bus Service (SBS), you must purchase a paper ticket at the bus stop, Pay your fare at a MetroCard Fare Collector or Coin Fare Collector machine.
Taking a Taxi from T4

To reach the indoor taxi stand, follow Taxi Dispatch signs in the Arrivals Hall. Need more information? We're happy to help at the Welcome Center.

Ride with authorized taxis only

For your protection, use authorized taxi, bus and shuttle services. Do not accept rides from unauthorized or unlicensed operators.
Parking at Terminal 4
You can view lot availability, parking rates, print coupons and reserve your spot online on the Port Authority website.

When driving to JFK, follow the blue signs for parking in the Blue Lot at Terminal 4. View a map of all parking here.

You can use cash, credit/debit cards, or EZPass to pay for parking. Use the Express Pay machines to exit the lot more quickly.
Car Rentals
The car rental offices are located at Federal Circle Station, accessible by AirTrain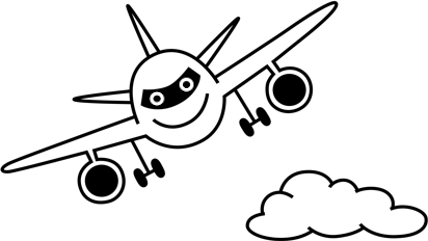 T4 Tip
Airline lounges at T4 include Air India Maharaja Lounge, Delta Sky Club, El Al King David Lounge, Emirates Lounge, Etihad Airways Lounge, Swiss Lounge, Virgin Clubhouse, and Wingtips Lounge. Check with your carrier for full details.