Back to Newsroom
At Terminal 4, we are continuously striving to find new ways to show our appreciation for our employees. Our series, Humans of T4 takes pride in honoring all employees who work in the terminal by highlighting inspirational and heartwarming stories of those who make up the T4 family. We invite you to follow along!
Ajay Dhawan- Station Manager, KLM Royal Dutch Airlines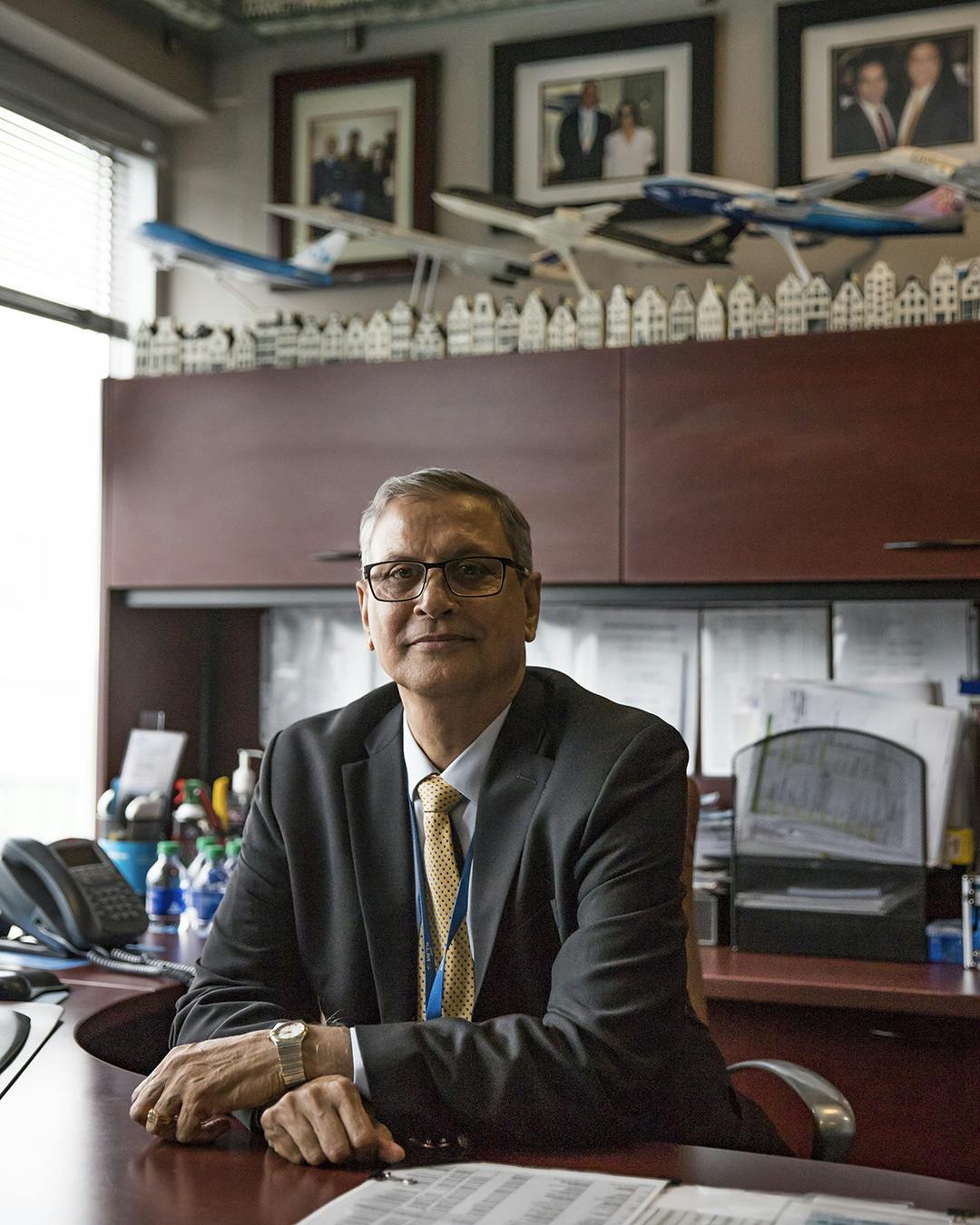 Although this is his 7th station, KLM Station Manager Ajay Dhawan has been with T4 for 15 years. If you visit Ajay's office you'll notice his extensive KLM Delft Blue Miniature House collection as a unique indication of how long he's been with KLM.
While the miniature houses are handed out to passengers who travel World Business Class, that's just one small bonus to Dhawan when it comes to servicing passengers. "My favorite time of the year is summer peak season. I enjoy that we're able to meet these challenges head-on and deliver the travel service that meet and preferably exceed the expectations of passengers." he says.
"The level of service is attainable only through the collaborative hard work of KLM partners, especially Delta Air Lines and JFKIAT's highly professional and trained staff, our governmental colleagues, and other airline partners." Dhawan notes.