Back to Newsroom
For those who want to experience the underwater beauty of Cancún, the Underwater Museum of Art (MUSA) is a must!As you begin traveling again, our T4 Safe Travel Tips serve as another resource for enjoyable activities and places you can travel to from JFK T4 safely. These lists are by no means exhaustive and we encourage outside research on activities and places to see based on your interests.
Before you travel, we recommend staying updated on the safety requirements implemented by the country you plan on visiting, bring masks and travel-sized sanitizer with you to keep yourself and others safe and healthy, and practice social distancing.
JFK Terminal 4 reminds you that as your destination starting point, we are taking every step possible to keep our travelers and employees safe and secure within our terminal. Find out the steps we're taking at T4 to ensure yours and others' utmost safety.
---
This week, we are featuring Cancún!
Located in the Mexican state of Quintana Roo, Cancún is one of the most well-known Mexican Caribbean cities. Cancún is much more than a spring break destination and offers lush jungles to explore, plenty of water and beach activities, and museums and other sight-seeing destinations. Before booking a trip, we recommend staying updated on the U.S. Embassy & Consulates in Mexico's COVID-19 page.
There is a lot to explore, so read below for a few of our recommendations!
ACTIVITIES
Before planning safe activities, please visit Quintana Roo's government website for the latest updates on COVD-19 and their tips for traveling to and from the Mexican Caribbean.
We also recommend checking out this looking at the Mexican Caribbean's COVID-19 FAQ while staying in Cancún.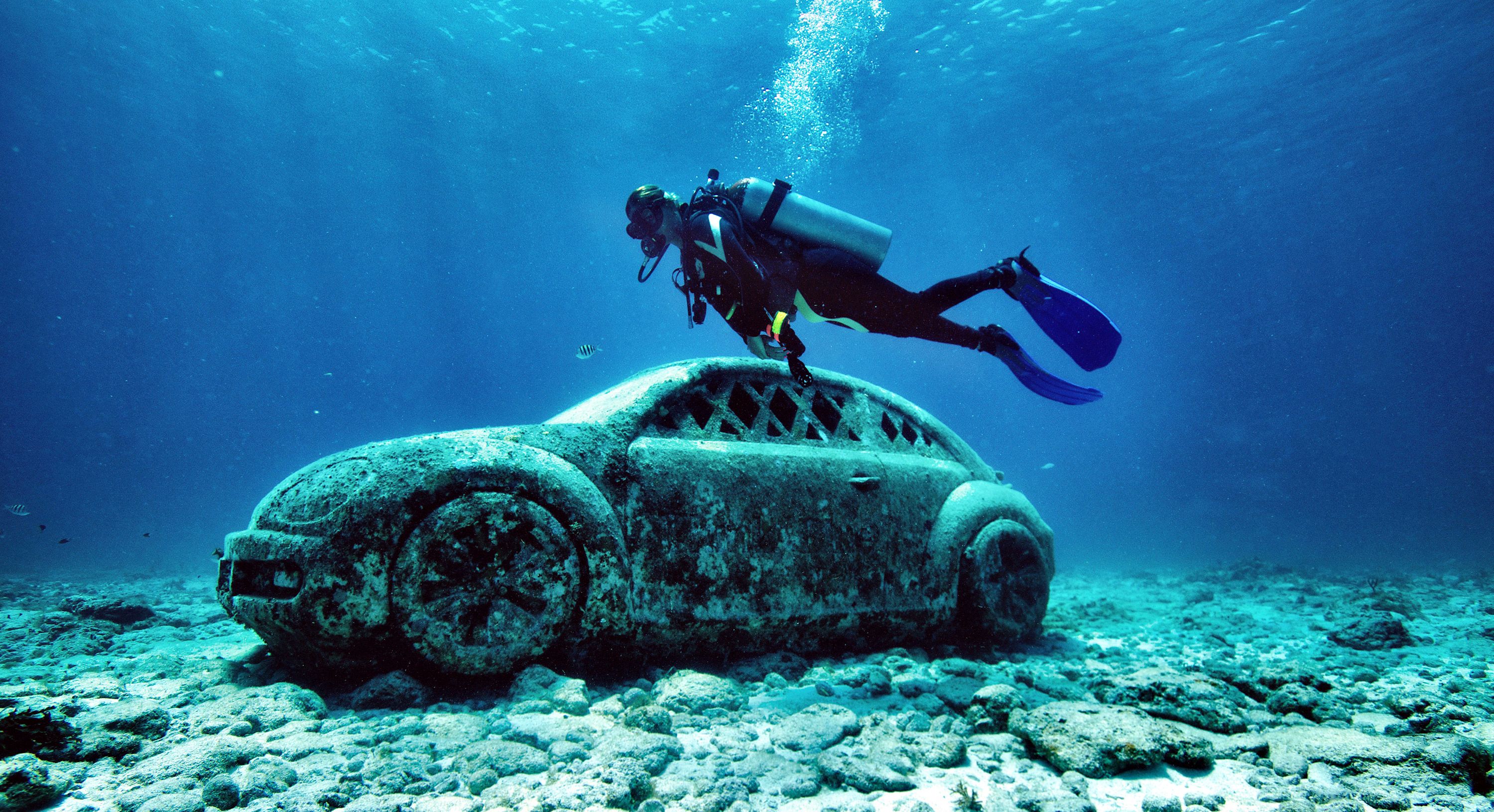 For those who want to experience the underwater beauty of Cancún, the Underwater Museum of Art (MUSA) is a must!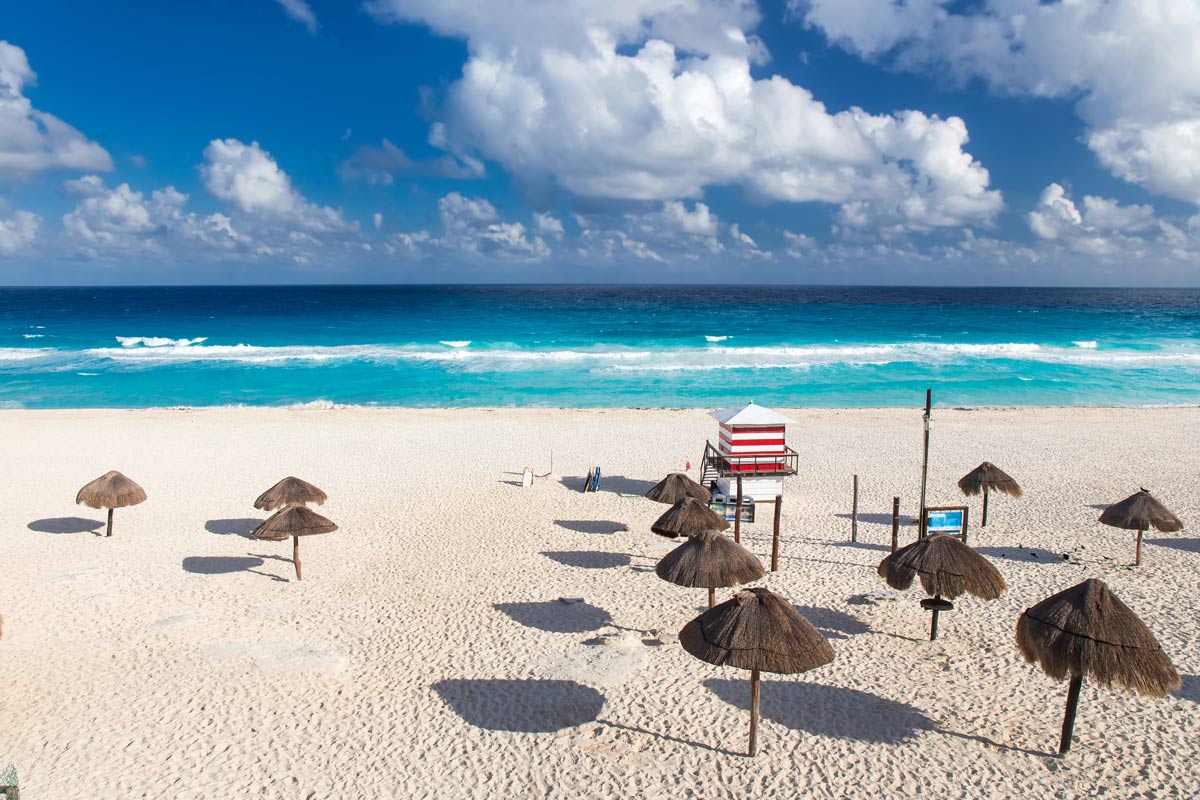 The most popular beach, Playa Delfines, offers amazing panoramic views of the crystal blue water, perfect for a relaxing day. We recommend snapping a picture at Delfines Beach Viewpoint.
For those who want to adventure out of Cancún, head over to a cenote! Usually with a lush backdrop complete with hanging vines, cenotes, pronounced cey-NO-tays, are gorgeous, turquoise water-filled caverns. Check out Thrillist's recommendations.
Check out a travel aficionado, @mrleelifestyle on Instagram for some stunning views of Cancún and the surrounding area for travel ideas that will blow your trip out of the water!
DESTINATION INFORMATION
FUN FACTS
Despite the hot weather, Cancún's beaches are filled with white sands made of crushed coral, meaning it will naturally feel cool under bare feet!

In January 1970 there were only three people living in Cancun, and they were the caretakers of a coconut plantation. Today, this all-round resort hosts over a whopping 700,000 residents due to its rapid development.
A series of breathtaking underwater statues are located between Cancun and Isla Mujeres. This underwater museum of contemporary art (MUSA) consists of over 500 life-size sculptures, making it one of the largest, and most incredible, underwater artificial art attractions in the world.
Second only to Australia's famous Great Barrier Reef, the Maya Barrier Reef is one of Cancun's major draws, full of kaleidoscopic marine life, swaying corals and crystal clear turquoise waters to swim and snorkel in.
Cancún is home to the longest underwater cave in the world. Ox Bel Ha is 134 miles long!
Between May and September, shoals of whale sharks congregate in the waters off Cancun, and while they're absolutely massive (some measuring in at the size of a bus!), they are completely harmless and will happily let you join them on a swim!