Back to Newsroom
Boat tours, big band tributes, and a free birthday bash with something for everyone. Plus: single-session workshops to help you capture the life of the city with your camera. It's all happening here in New York in the coming weeks.
It's been 60 years since the groundbreaking ceremony that marked the start of construction at Lincoln Center. To celebrate, Lincoln Center is hosting a free block party from 10:00 a.m.–2:00 p.m. on Saturday, May 4. The organizers promise "activities for all ages" and "a range of performances, art-making, film screenings, and more" brought to you by all eleven of the Lincoln Center organizations. Among the performance highlights:
Christian Dante White, who plays Freddy in the Lincoln Center Theater production of My Fair Lady, sings On the Street Where You Live from the show.
Red Baraat PLUS, a 30-piece ensemble led by Sunny Jain, presents a mix of North Indian Bhangra, hip-hop, jazz, and "raw punk energy."
Opera Noire of New York, which promotes the advancement of African-American artists, presents classic vocal works in The Chorale.
Brooklyn-based Haitian roots street band Plezi Rara.
Step it Up NYC, whose dance and step performers—ages 10 to 20—participate in after school programs funded by the city's Department of Youth and Community Development.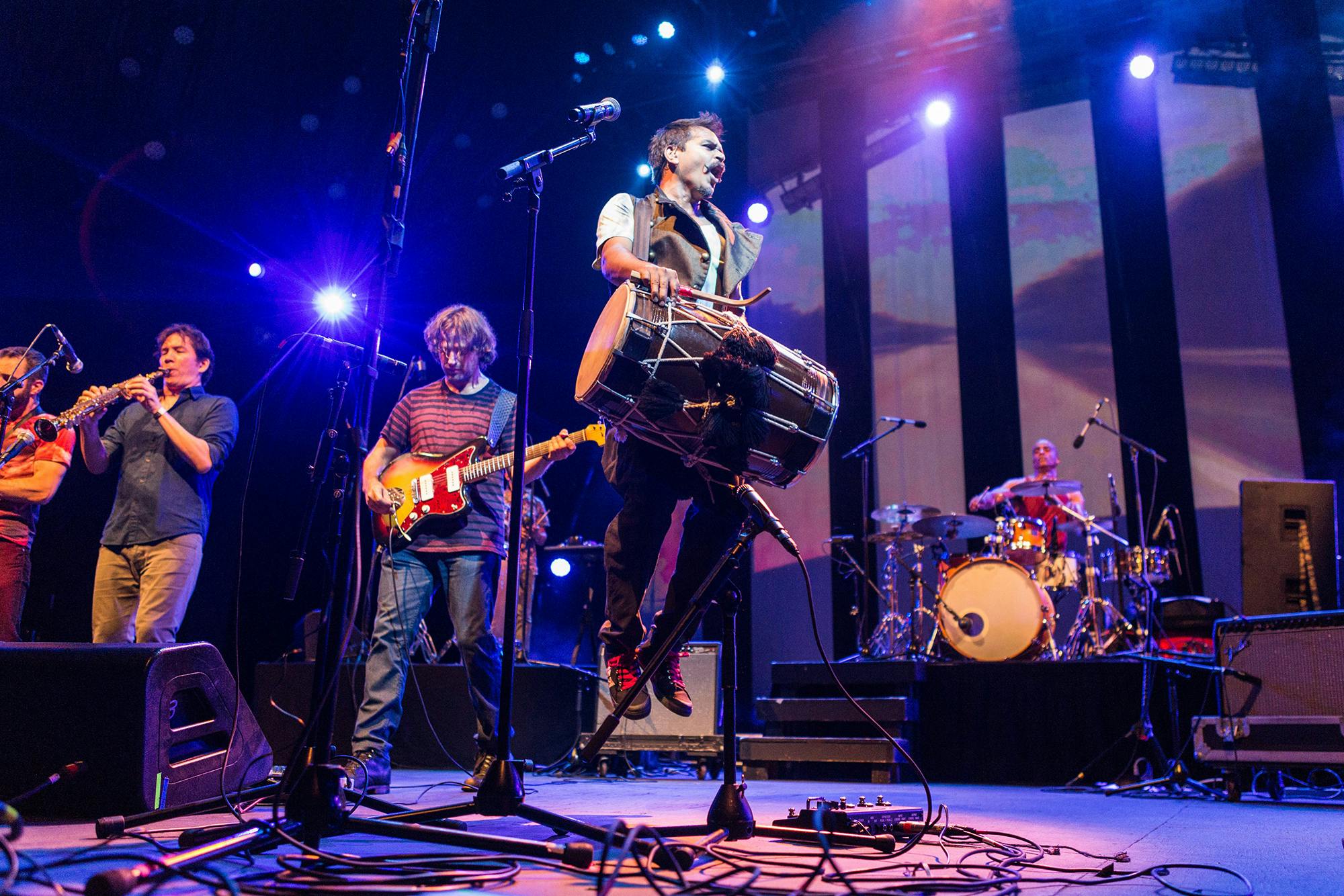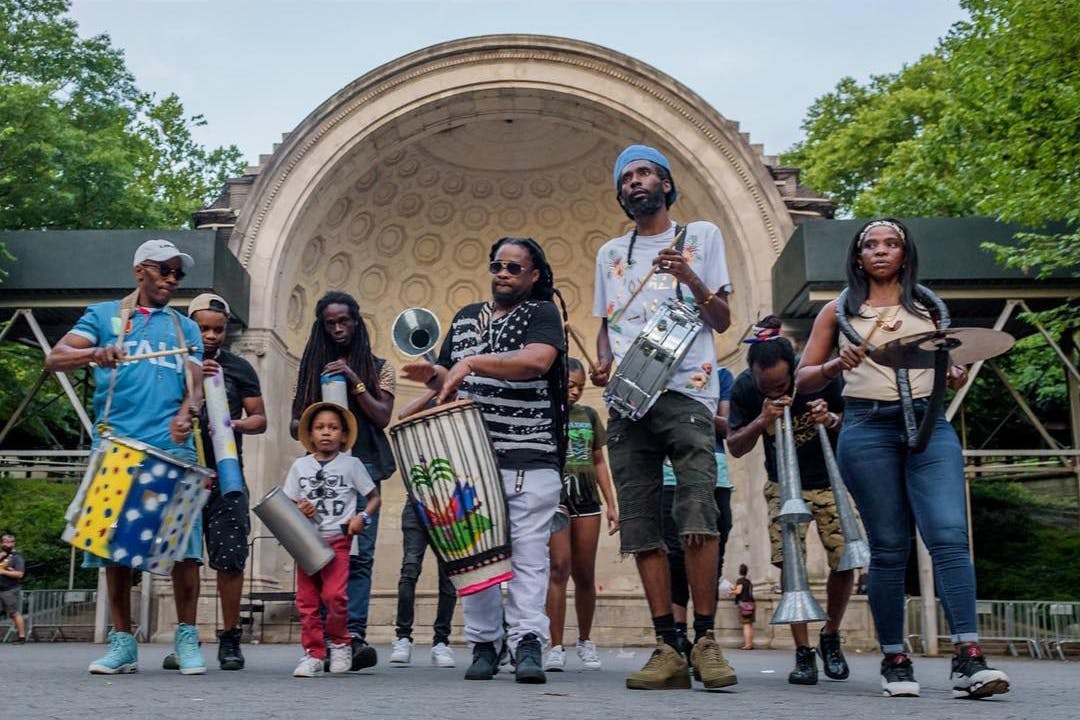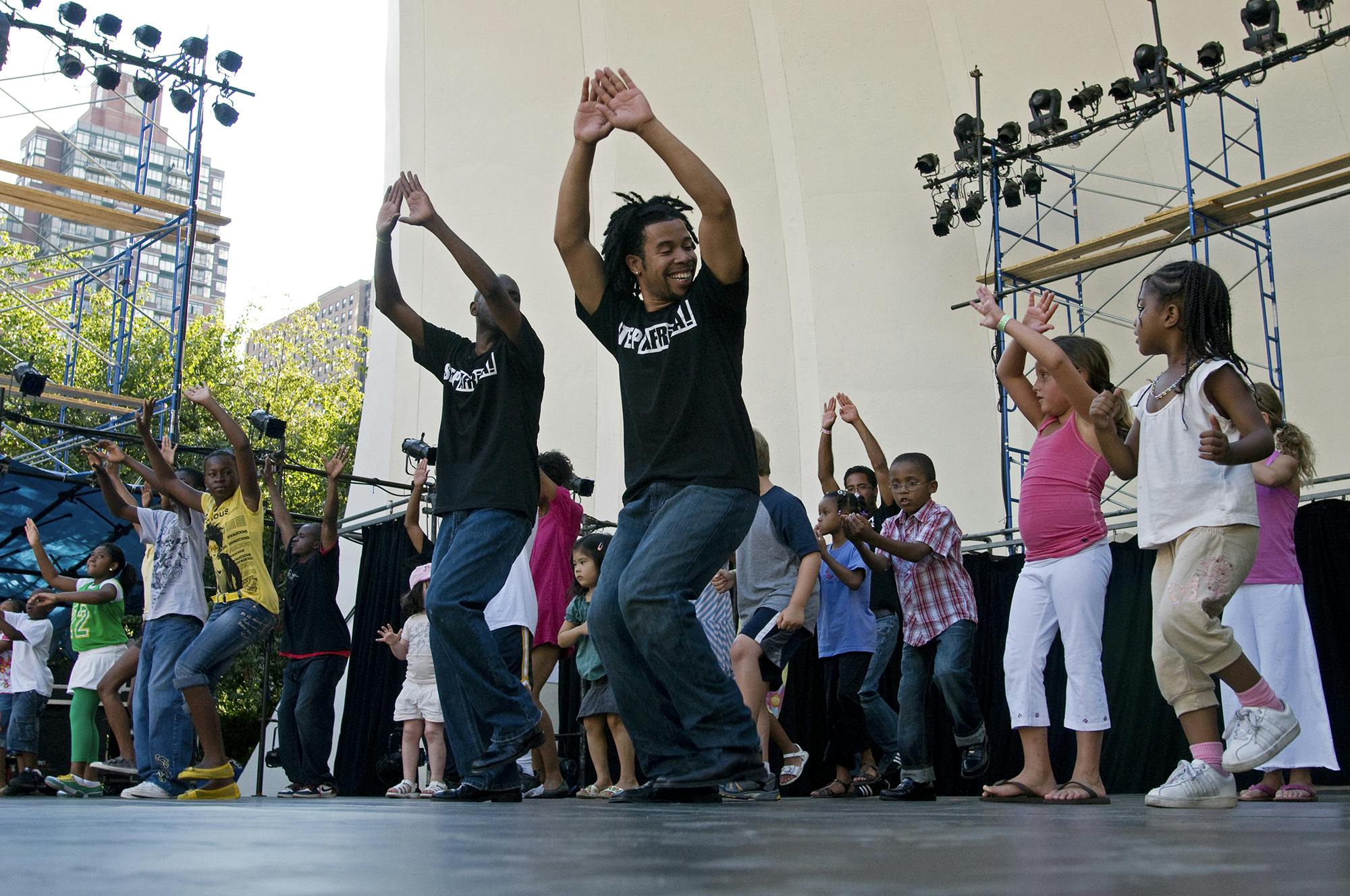 There will also be free tickets (available on a first-come, first-served basis) to New York City Ballet's Inside NYCB: Originating Roles; a preview of the Mostly Mozart Festival Orchestra's summer concerts; and Leslie Fornino's one-woman show The Story Goes On, which blends storytelling with Broadway and pop tunes. Add to the festivities art-making stations, raffles of tickets to Lincoln Center performances, free screenings from the Lincoln Center Film Society, and more. See the full program and schedule here.
And that's not the only birthday celebration coming up. On April 29, as part of the Harlem Renaissance Centennial programming, Jazzmobile will present 30 jazz musicians in a tribute to Duke Ellington (it's his birthday) and Louis Armstrong at First Corinthian Baptist Church in Harlem.
The Jazzmobile concert is part of Carnegie Hall's Migrations: The Making of America series, which on May 2 offers The Moon Represents My Heart: Music, Memory, and Belonging in collaboration with the Museum of Chinese in America. This "immersive exhibit" brings together "seemingly disparate genres" including "Cantonese opera, Asian American hip-hop, Western classical, Taiwanese pop, Beijing underground rock, and styles from the Asian American Movement." Click for a calendar of remaining Migrations events.
Upcoming Harlem Renaissance Centennial events also include a May 5 tribute to Mary Lou Williams at Our Lady of Lourdes Church.
What if you want to be the artist rather than the audience? With spring in full bloom, it's a great time to get your camera (even if it's your smartphone camera) out into the city to capture some great images. Looking for some expert advice on how to improve your photography? Consider signing up for a three-hour Art of Intuitive Photography session at your choice of the Metropolitan Museum of Art (April 27), Washington Square Park (April 28), Central Park's Conservatory Garden (May 4), or Grand Central Terminal (May 8). And if you can't make those dates, check the schedule for future sessions at these and other locations—as well as events like next month's Mermaid Parade in Coney Island.
Or maybe you just want to sit back, relax, and let the sight of the city entertain you—and, OK, maybe learn a bit about its architecture in the process. AIA–New York, the local chapter of the American Institute of Architects, offers daily boat tours of the city. Choose from the 1.5-hour Lower Manhattan Architecture Tour or four other tours, each 2.5 hours: the Around Manhattan Architecture Tour; Around Manhattan: Bridges, Infrastructure, and the Evolving City; Around Manhattan: Historic Architecture Tour; or Industrial Waterway Tour: Freshkills Park in Staten Island. Click here for dates, prices, and full descriptions of each boat tour.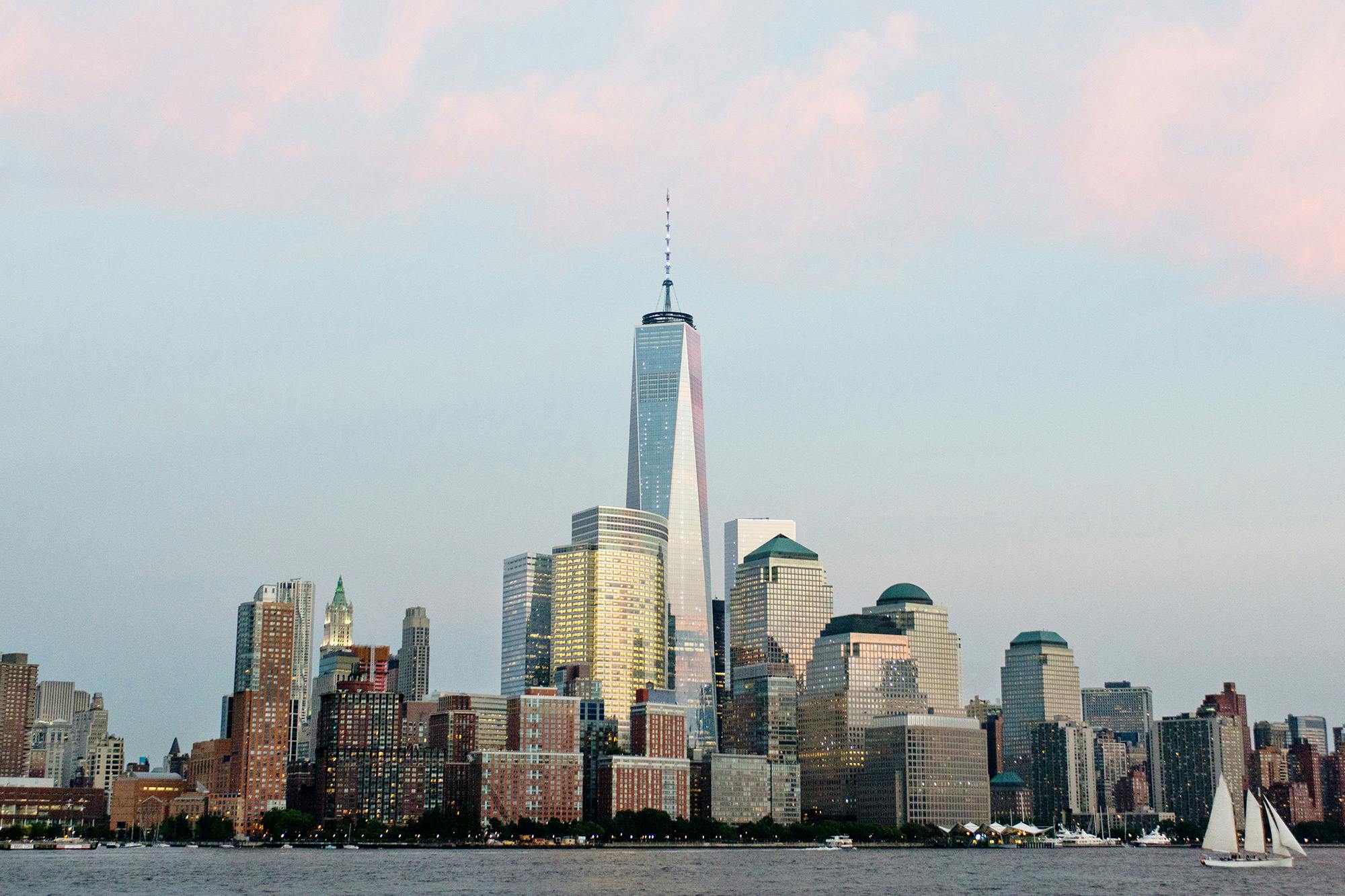 Header photo credit: Stephanie Berger