Back to Newsroom
One of the wonders of New York is how it embraces and encompasses the entire world. You can connect here with faraway cultures, ideas, and experiences, all contained within our five boroughs.
If you need a quick change of scene, where would you like to go without leaving the city?
In the coming weeks, you can play in a Lake Placid snow field right in Central Park, see a performance of The Paris Opera and Ballet (on screen) in midtown, or feel your body transported by the rhythms and movements of traditional Moroccan dance in Harlem. We've got all that plus a marionette performance, a puppet-building workshop, and a Bronx science fair with hands-on activities for all ages.
We're approaching the halfway point of the winter season and haven't had a big snowfall yet. But that won't stop Central Park from staging its annual Winter Jam, which takes place from 11 a.m.–3 p.m. on February 1. The free winter sports and activities event features a Lake Placid Snow Field (blown by Gore Mountain), live ice carving, an ice sculpture garden, snowshoeing, curling, ice bowling, dodgeball, and more. Note that snowshoeing and dodgeball participants must sign a waiver and provide photo identification, and those under the age of 18 must be accompanied by a legal guardian.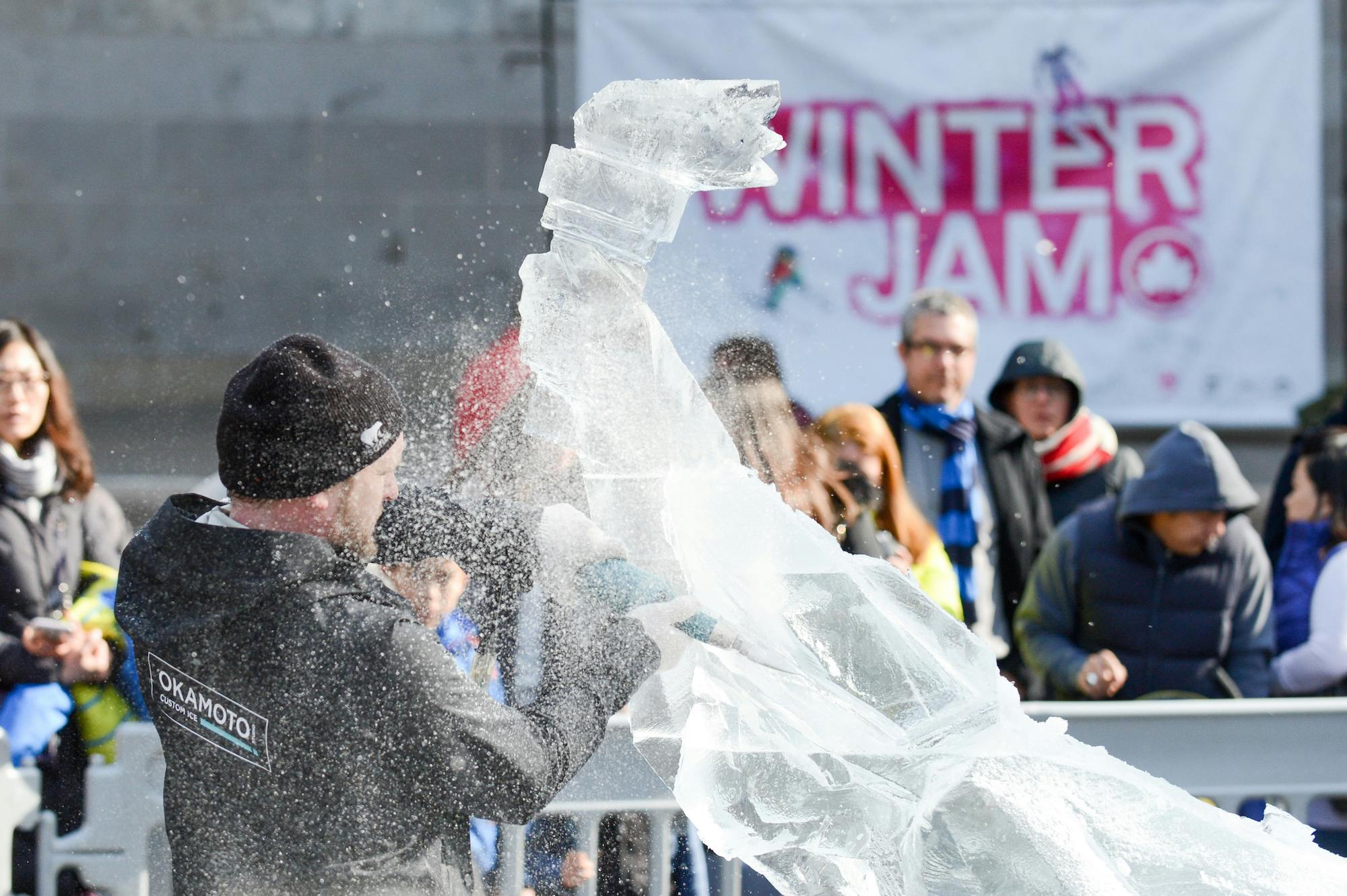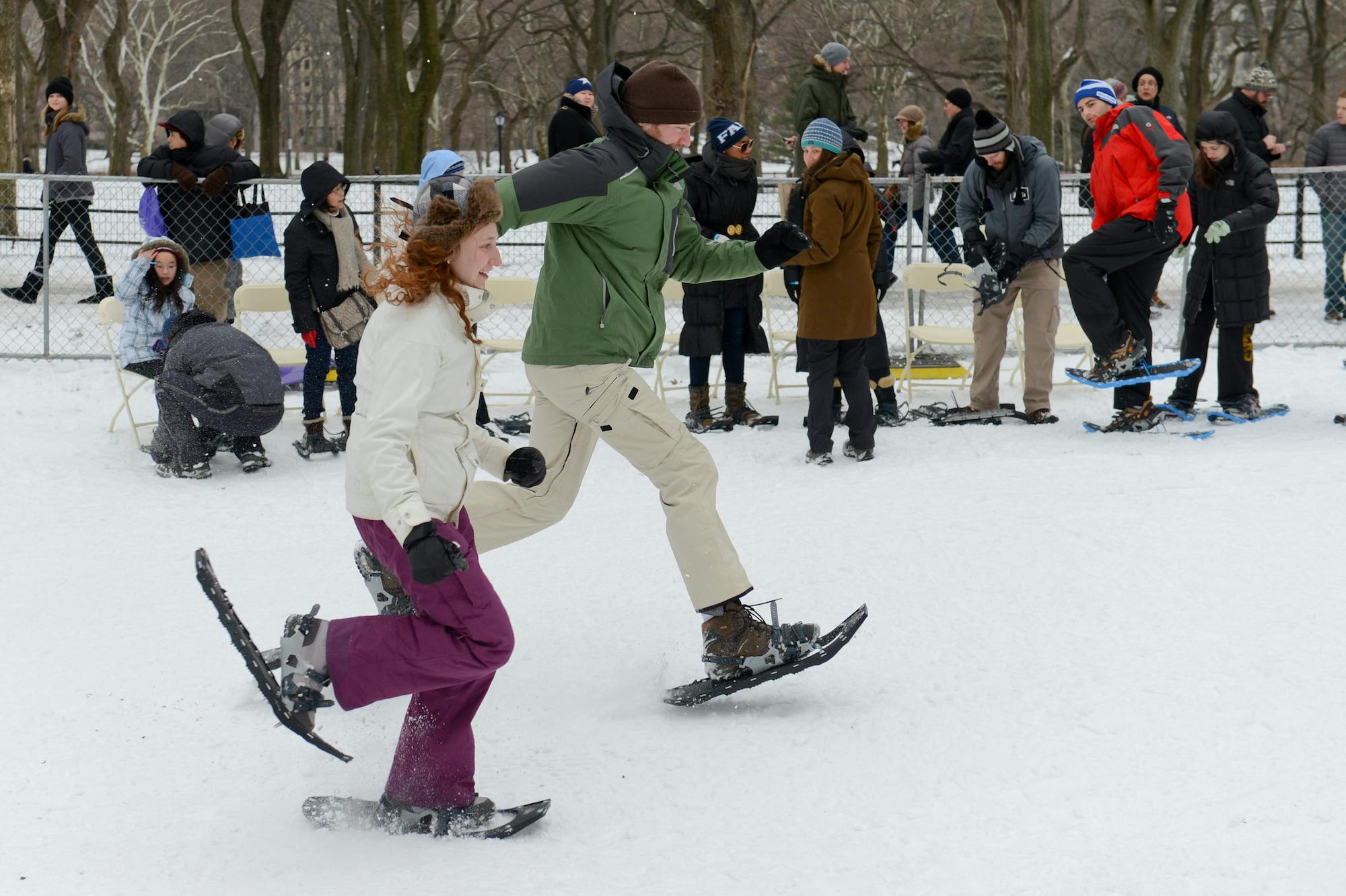 Also in Central Park from 1–3 p.m. on February 1: Yeti, Set, Snow! + Holiday Puppet Building Workshop, which is geared to children ages three through eight. The event begins with an hour-long marionette show produced by the City Parks Foundation at the Swedish Cottage Marionette Theatre. The performance is followed by the hour-long puppet-building workshop.
Join the French Institute Alliance Française (FIAF) at 1 p.m. on February 2 for an HD screening of The Paris Opera and Ballet's Les Indes galantes, presented in Florence Gould Hall. The screening will be introduced by director Clément Cogitore, who "breathes new life into Jean-Philippe Rameau's first opera-ballet in this audacious reimagining of the Baroque masterpiece." The production was choreographed by "French hip-hop trailblazer Bintou Dembélé" and "resets Rameau's musical delights within an urban and political space."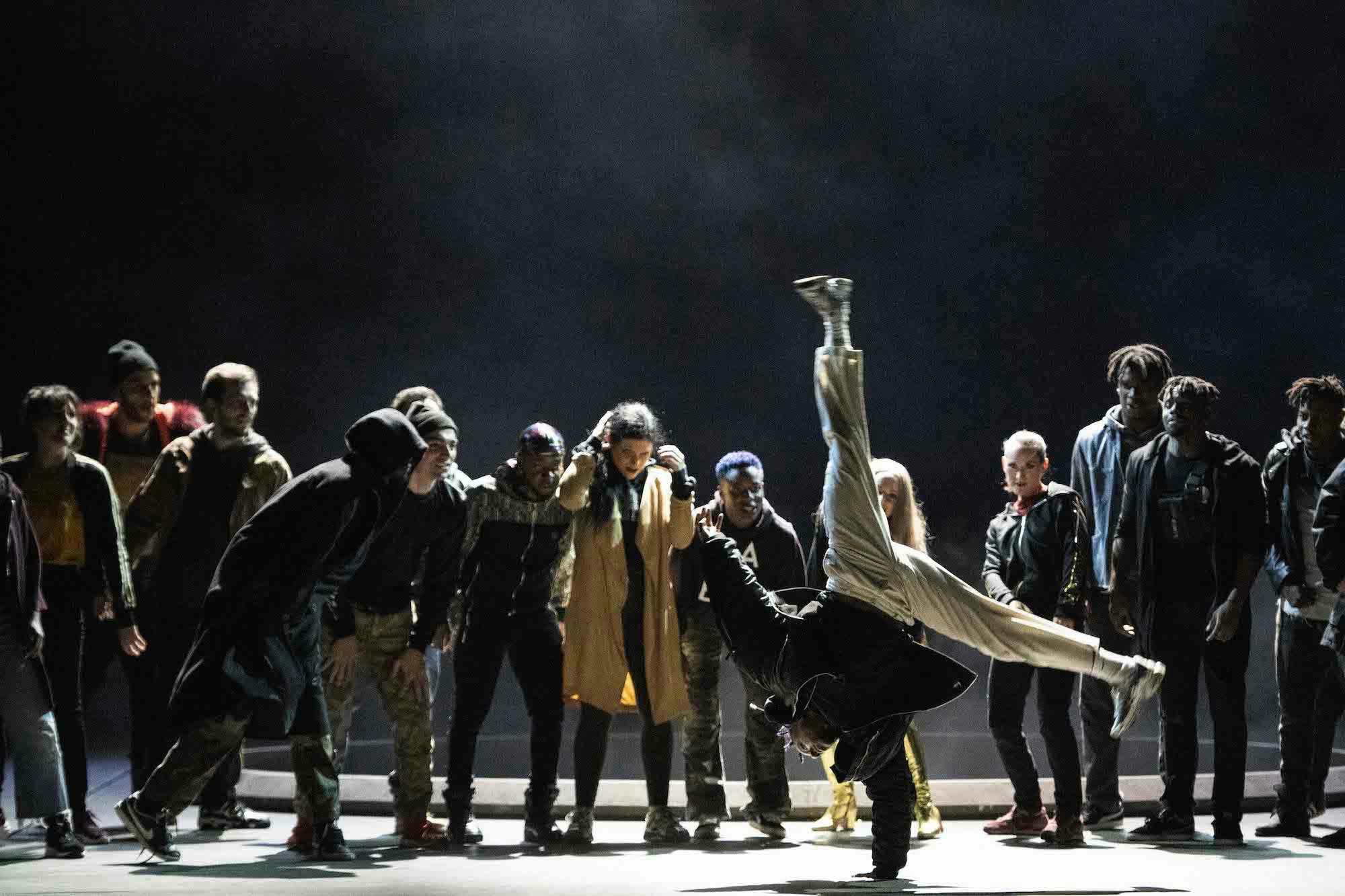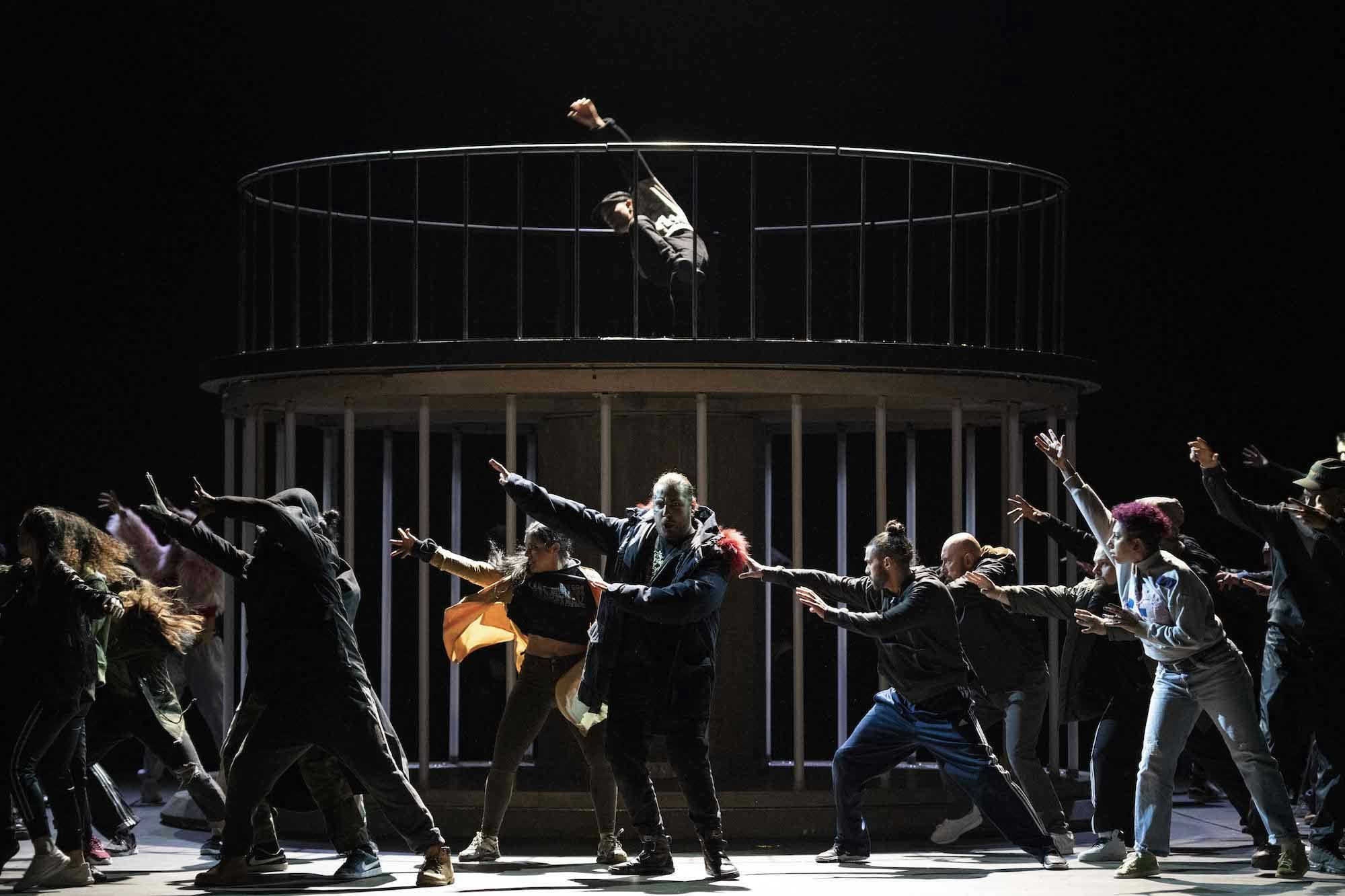 World Science Festival presents its latest City of Science event from 10 a.m.–4 p.m. on February 9 at Lehman College's Apex Center in The Bronx. Organizers describe it as a "larger-than-life" experience in which "the wondrous properties of science, technology, engineering, and math collide" in a "family-friendly program" that "unleashes everyone's inner scientist." The program includes interactive demonstrations and hands-on activities, and it's suitable for all ages and free.
The Africa Center is offering a Moroccan dance workshop every Monday evening in February. No experience is required, and you should dress comfortably, plan to dance barefoot, and bring a fashion scarf to tie around your waist. You can enroll in individual classes or the full series, which is led by performer Esraa Warda and features live percussion performances. In the workshops, you'll learn movements that characterize Chaâbi, "an African dance style that reflects the voice and energy of community." The organizers say the dance is "high energy, celebratory, and pushes one to release without inhibitions" and adds that it "connects people to dance with strength, discipline, and force."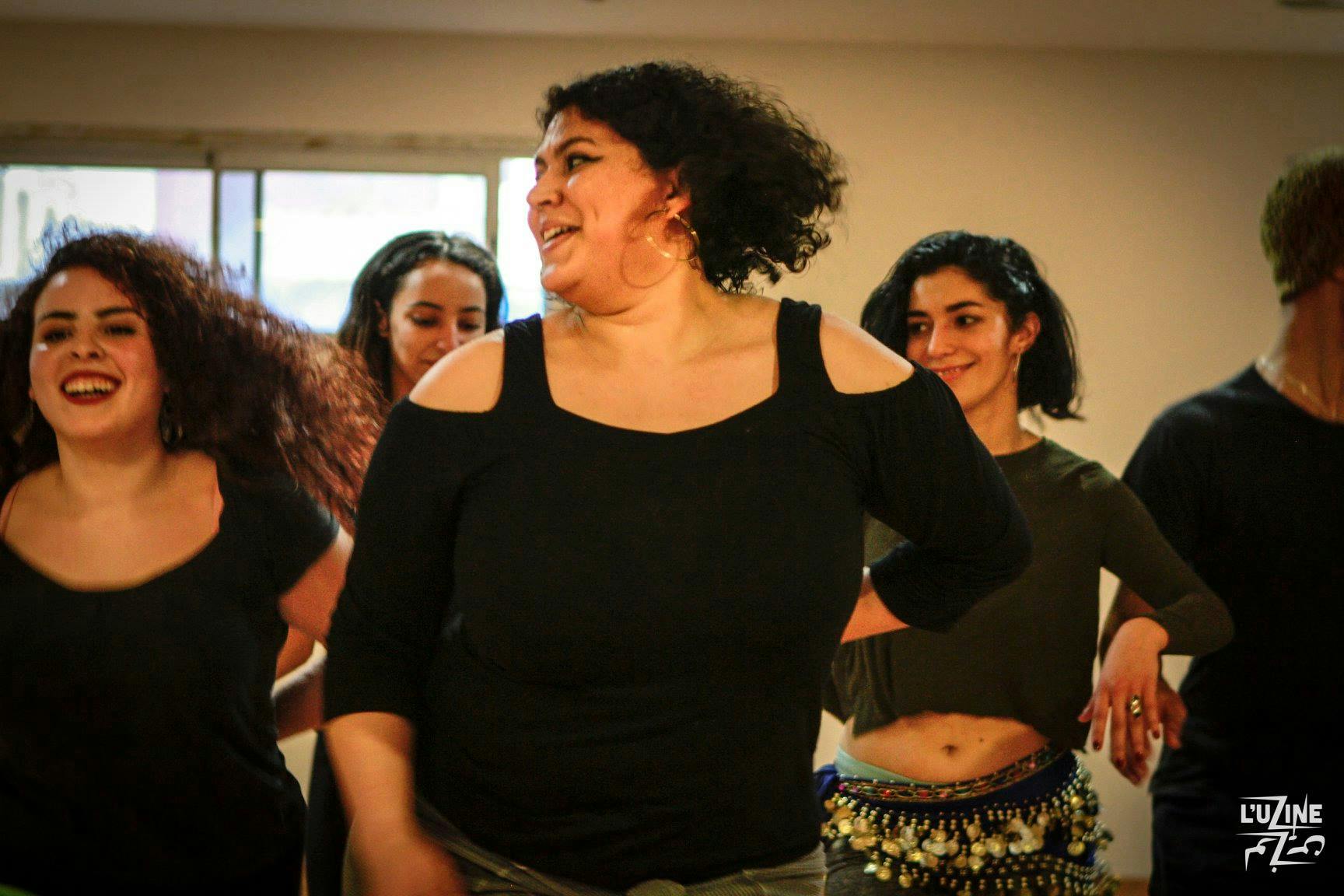 Header photo credit: Julienne Schaer/NYC & Company