Back to Newsroom
Happy Independence Day! If you've arrived at T4 to join the celebration in New York, check out the city's official Fourth of July Fireworks Viewing Guide for details on where to watch the displays.
After you've been part of the crowd admiring the pyrotechnics, you may be ready for a quieter outdoor experience or a chance to have fun and learn something new. Here are some of our favorite ways to enjoy summer days and evenings in the coming weeks.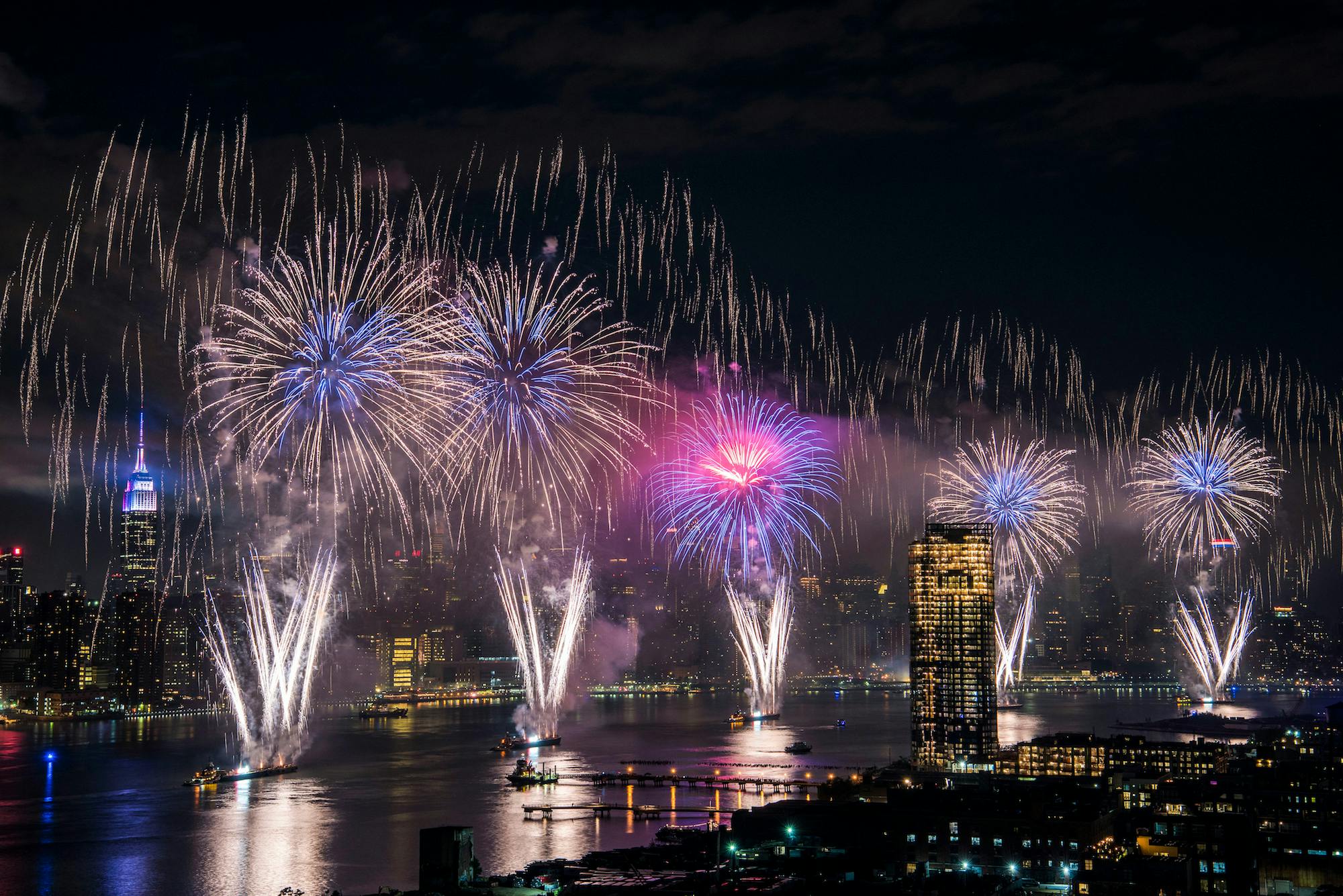 The Carnegie Hall season runs from autumn through spring, but if you're on a summer holiday here, there are a few opportunities to attend a performance in the famed concert space. And last week, Carnegie Hall announced a promotion: tickets for not more than $25 to the summer's performances by the National Youth Ensembles and their guest artists. The calendar includes:
Trumpeter Sean Jones leading NYO Jazz in a concert of jazz "from big band and bebop to Latin and soul." Grammy Award–winning baritone Kurt Elling joins the group as guest artist (July 27).
Carlos Miguel Prieto conducting NYO2 in a program that includes selections from Falla's The Three-Cornered Hat and Stravinsky's Pétrouchka and features guest artist Gabriela Montero making her Carnegie Hall debut in a performance of her own Piano Concerto No. 1, "Latin" (July 30).
Sir Antonio Pappano conducting the National Youth Orchestra of the United States of America, with guest artist mezzo-soprano Isabel Leonard, in a program of works by Berlioz and R. Strauss (August 3).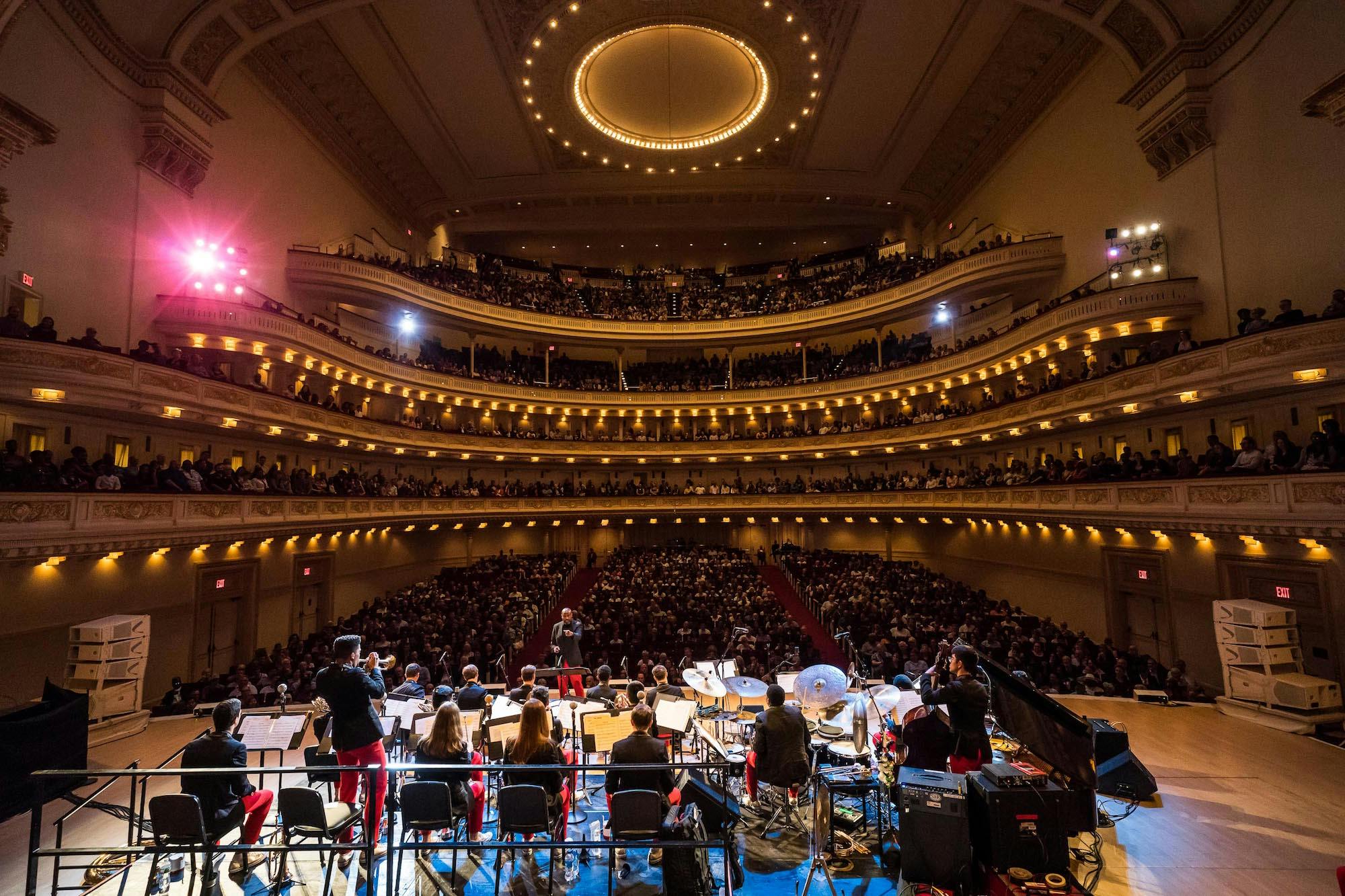 Coquí Club: Green City (Mi Ciudad Verde) is the monthly bilingual program hosted by El Museo del Barrio for toddlers ages 1–4 and their caregivers. Held from 9:30 a.m.–12 p.m. on July 6 and 10 (and on the first Saturday and Wednesday of every month), the program offers "an adventure to discover new ways of interacting with art and each other…with time for play, storytelling, museum walk, and art making." There are two 60-minute sessions on each date. "No reservations required, first come first served," the museum says—and it advises, "Dress for a mess!"
Looking for a new take on nightlife in the city? How about an after-dark photo safari on the Brooklyn Bridge? From 8:30–10:30 p.m. on July 8, New York City Photo Safari offers a crash course in taking photos in low light conditions. Instructors will teach participants about how long exposure works, how white balance affects images, and how to take great nighttime photos without using your flash. The cost is $125. Click here to learn more and reserve your place, or check the calendar for information about other photo safaris scheduled during July.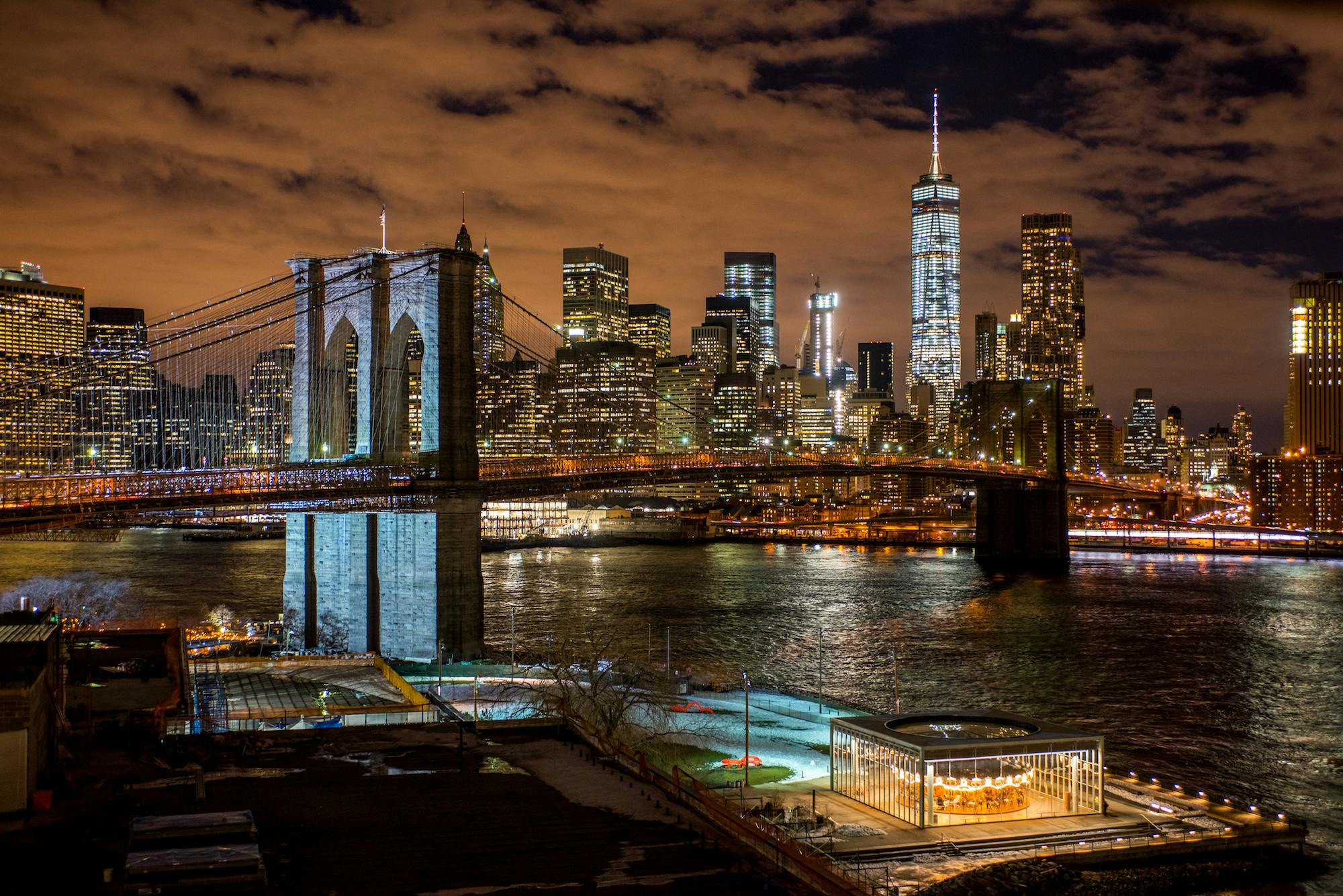 Urban Edge Forest Therapy hosts a Central Park Twilight Sensory Ramble from 6–8:30 p.m. on July 9. The walk starts at the Loeb Boathouse, and you can purchase tickets ($25) here or follow the previous link for information about other Forest Therapy offerings.
Brooklyn Brainery's The History Couple, Alex Delare and Jonathan Anderson, offer a $25 guided tour of Coney Island that will give you a new perspective on the people and history of the famous boardwalk and amusement park. The two-hour Greetings from Coney Island Walking Tour starts a 1 p.m. on July 13 and repeats on August 17. Click on the tour link to sign up.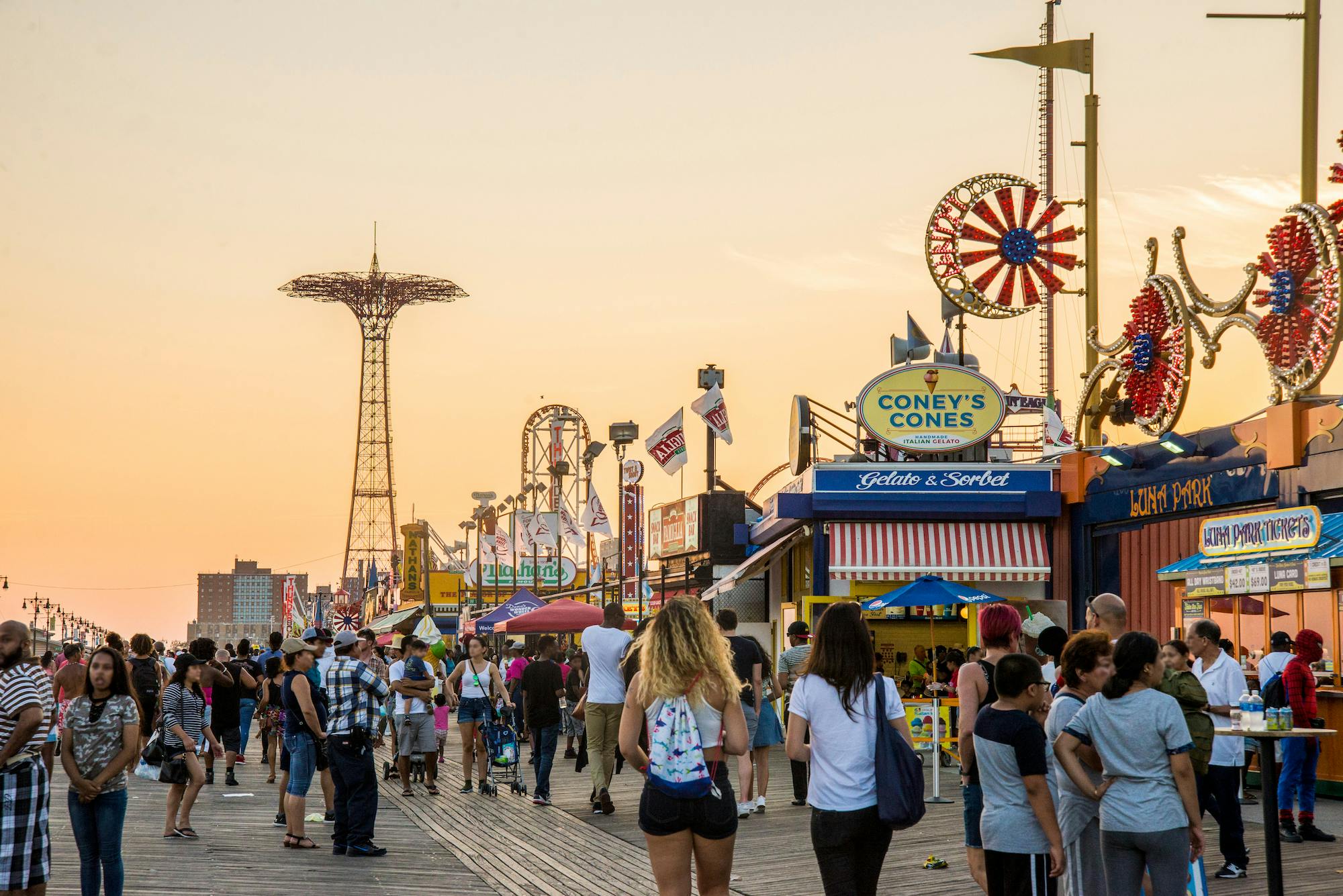 The New York City Naturalist Club hosts a Hawk Watch in Tompkins Square Park from 2–3:30 p.m. on July 14. The free event is guided by Urban Park Rangers, who celebrate their 40th anniversary this year.
Join a Community Ecopaddle at Pier 84 as Hudson River Park and Manhattan Kayak Company join forces for "an evening of kayaking and oyster restoration." For $20, which includes the cost of your kayak rental, you get a chance to "explore local aquatic wildlife and learn to paddle" in the Hudson River. The event begins at 6 p.m. on July 16 and is offered again on August 20. Click here for details and here for tickets.
Header photo credit: Julienne Schaer NYC & Company