Back to Newsroom
Filipino dance and Armenian music. A festival that celebrates world film and another that indulges in coffee and tea. And as we inch toward spring, outdoor enthusiasts can turn their minds to camping, sailing, and other fresh air activities—and to some bargains and deals available to those who act now. It's all happening in New York during the second half of March.
The nonprofit dance organization Kinding Sindaw Melayu Heritage works to "preserve and re-create the legends, epics, myths and unwritten history of the Philippines." It will present the New York premiere of Pananadem (Remembering) March 12-15 at La MaMa's Ellen Stewart Theatre. "In this tale, old and new align as a young group of refugees whose quest for inspiration leads them to a transformative encounter with displaced tradition-bearers who recall the legends of Derangen, the Meranao epic," the company notes. Tickets are available here.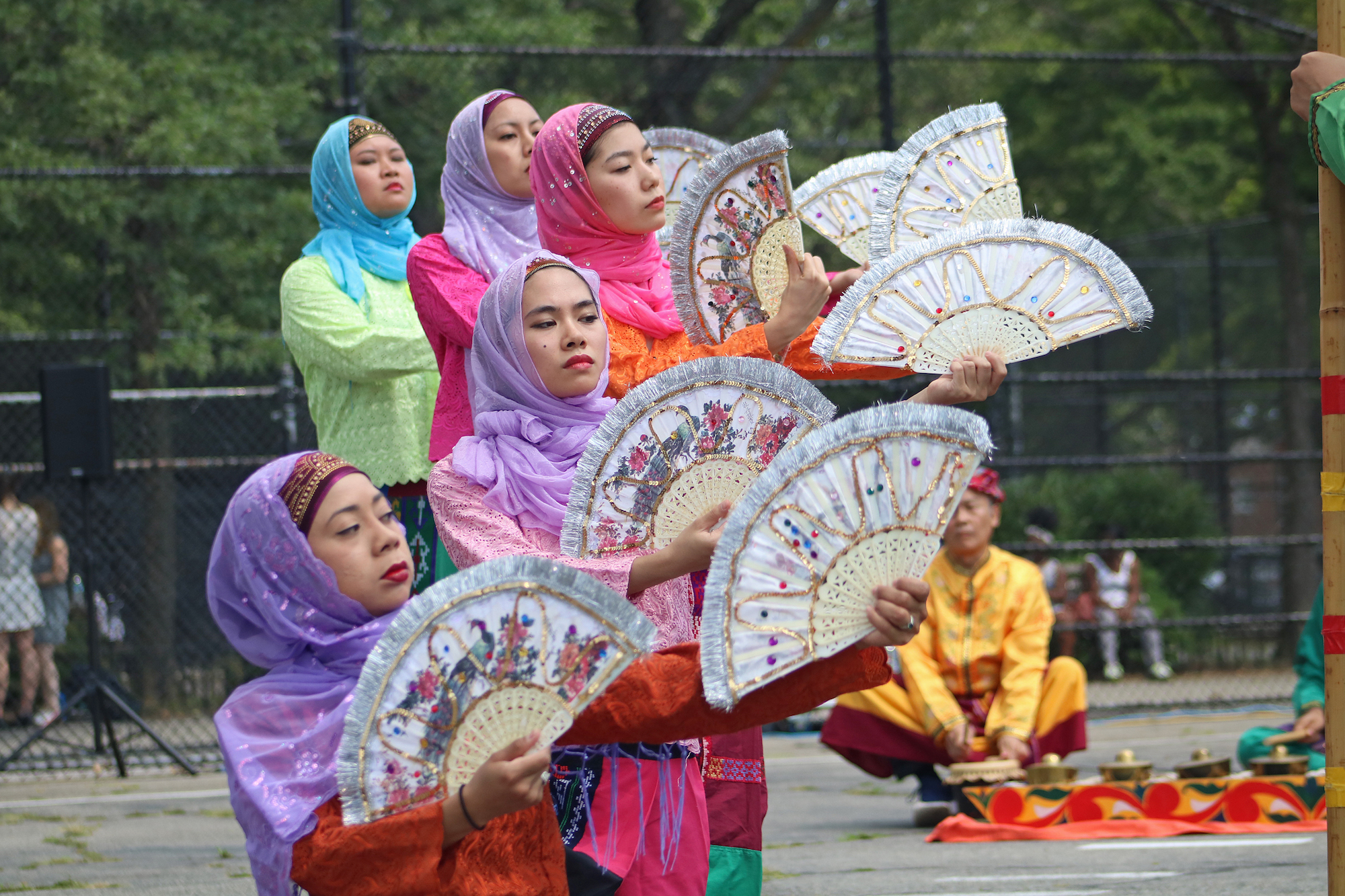 Founder and artistic director Potri Ranka Manis will also lead a Filipino Indigenous Dance Workshop for La MaMa Kids at 11 a.m. on March 14. Participants will "experience epic stories through hand gestures, footwork and colorful scarves and fans together with musical instruments: talking gongs (Gandingan) drum (dabakan) and the mini kulintang called sarunay," the organizers say. Click here for details and tickets.
The 10th Annual Queens World Film Festival takes place March 19–29 at the Museum of the Moving Image, which during its history has attracted submissions from 87 countries and aims to "connect audiences with artists from across the globe." You'll find a complete list (with synopses) of the 2020 film lineup here. The organizers note that the programming is organized in "thematic blocks" and that each film is "followed by a post-screening dialog to engage audiences from the demographically diverse communities that comprise the borough of Queens."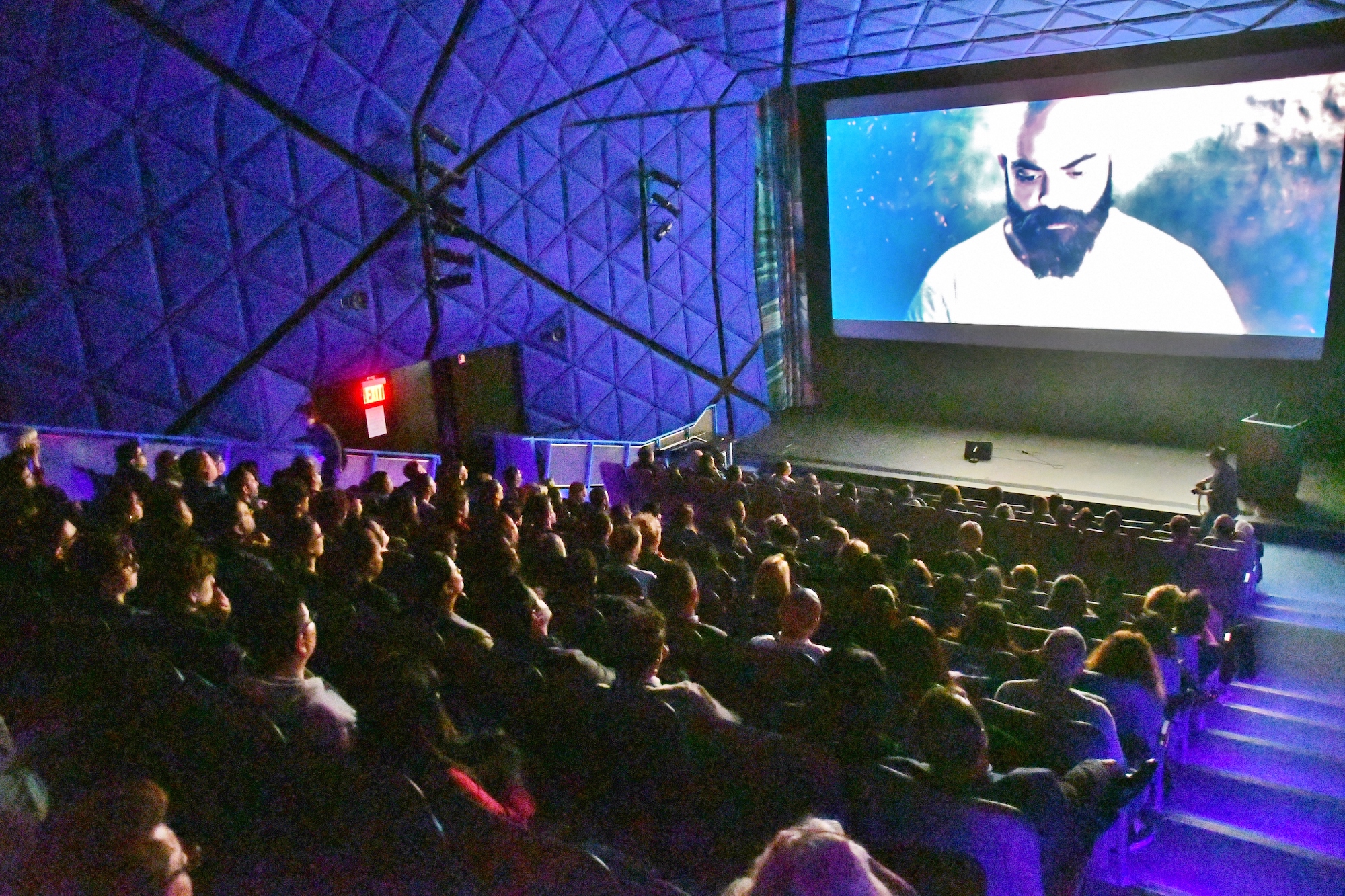 On March 21–22, the Brooklyn Expo Center will host the 15th Annual Coffee & Tea Festival NYC. More than 75 exhibitors will offer tastings of coffees and teas at this "international extravaganza," which also features two days of industry seminars. Attendees will also be able to sample sweet and savory foods in pairings with their samplings of coffees and teas. Click here for full event details and ticket information.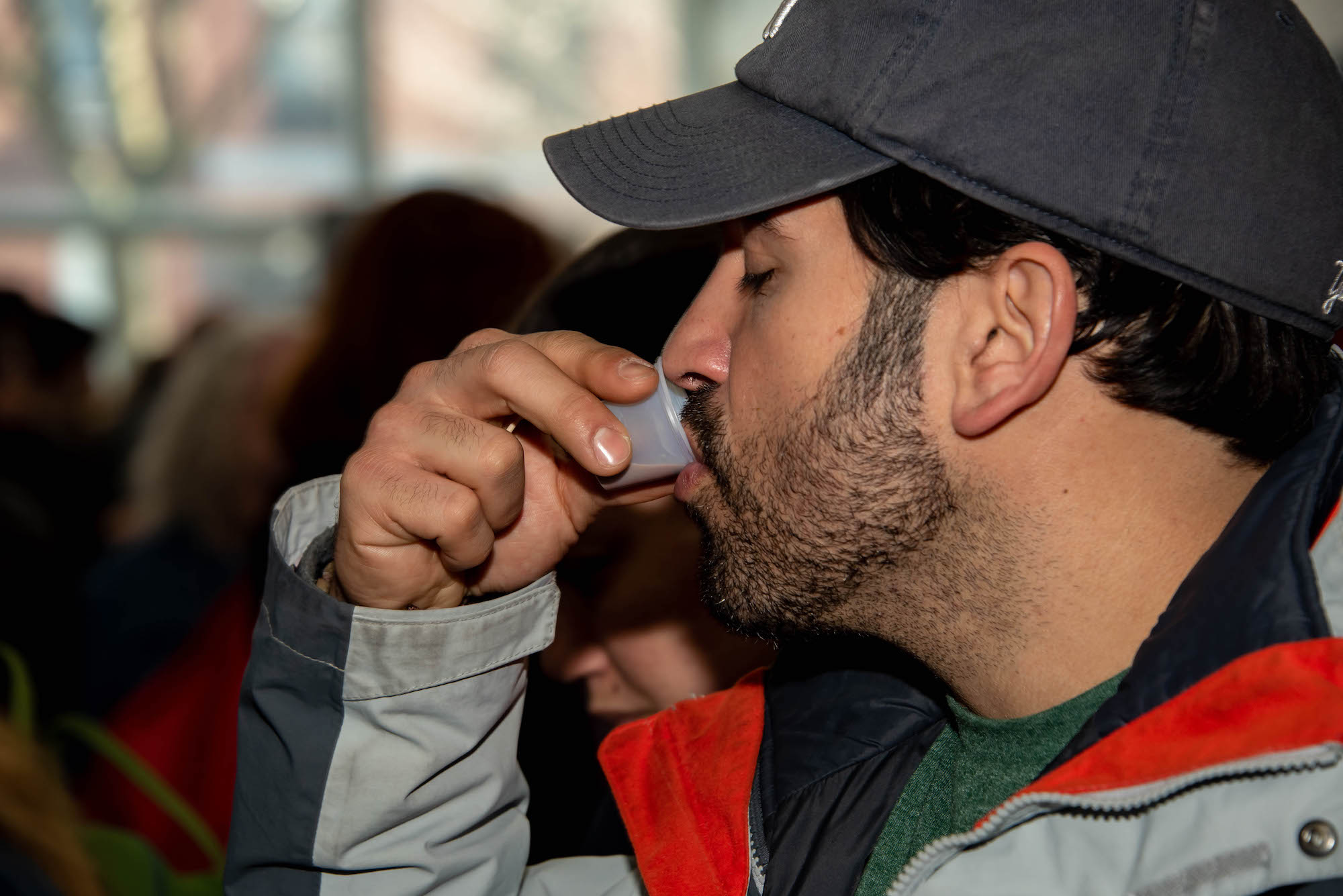 World music fans who enjoy exploring global sounds will want to head to the Cathedral of St. John the Divine on March 22 for a free concert of music from Armenia. Dark Eyes/New Eyes: A Celebration of Armenian Music is presented by Perspectives Ensemble and will feature Zulal, a vocal trio composed of Teni Apelian, Anaïs Alexandra Tekerian, and Yeraz Markarian. Performers also include flutist Sato Moughalian, harpist Stacey Shames, and percussionist John Hadfield, all members of Perspectives Ensemble.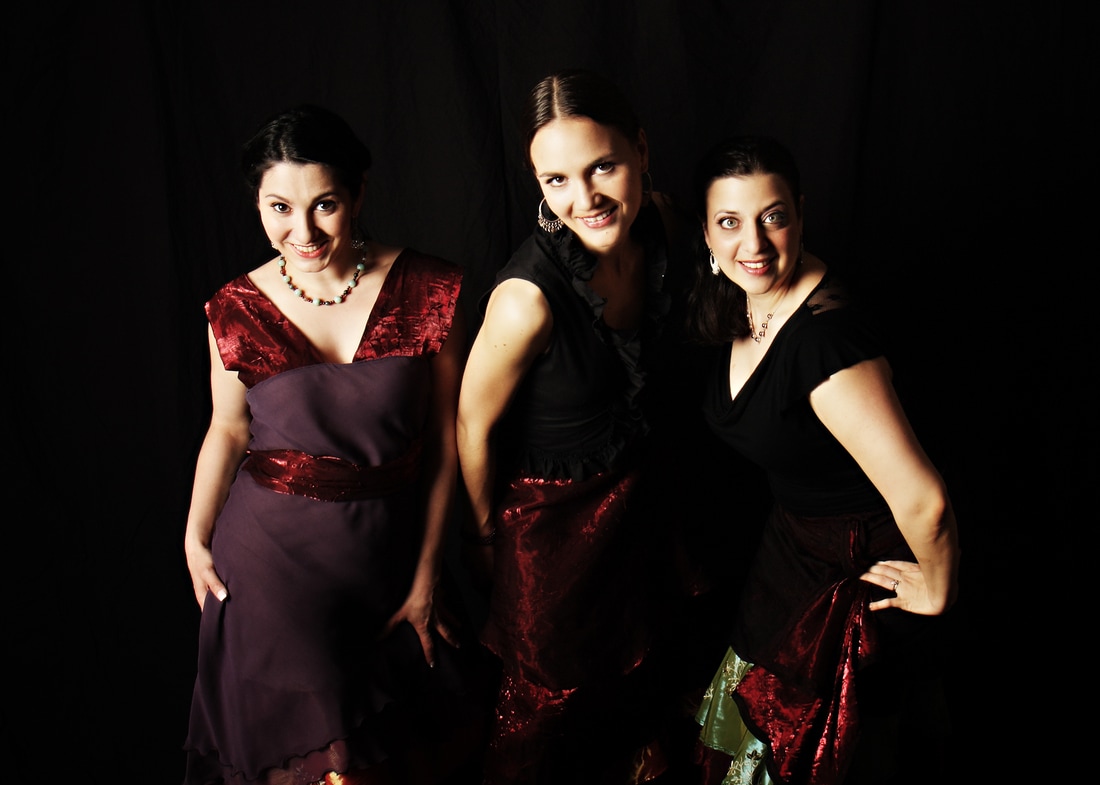 Do this week's warming temperatures and sunshine have you thinking ahead to spring and summer outdoor activities? You'll want to act now to gain access to some of the city's best offers and deals.
Registration opens on March 18 for Outdoor Skills: Camp Cooking, which New York's Urban Park Rangers will lead in Van Cortlandt Park from 11 a.m.–12:30 p.m. on March 29. "Become a campfire foodie! Learn the basics of camp etiquette, how to set up a campfire, and how to make a meal with a Dutch Oven," the organizers say. There's high demand for this free event, and participants are chosen by lottery. Click here to register for your chance to attend. You can also check here for a complete list of Urban Park Rangers programming in topics as diverse as archery, art and nature, astronomy, canoeing and kayaking, family camping, fishing and seining, hiking, history and culture, nature exploration, outdoor skills, and wildlife viewing.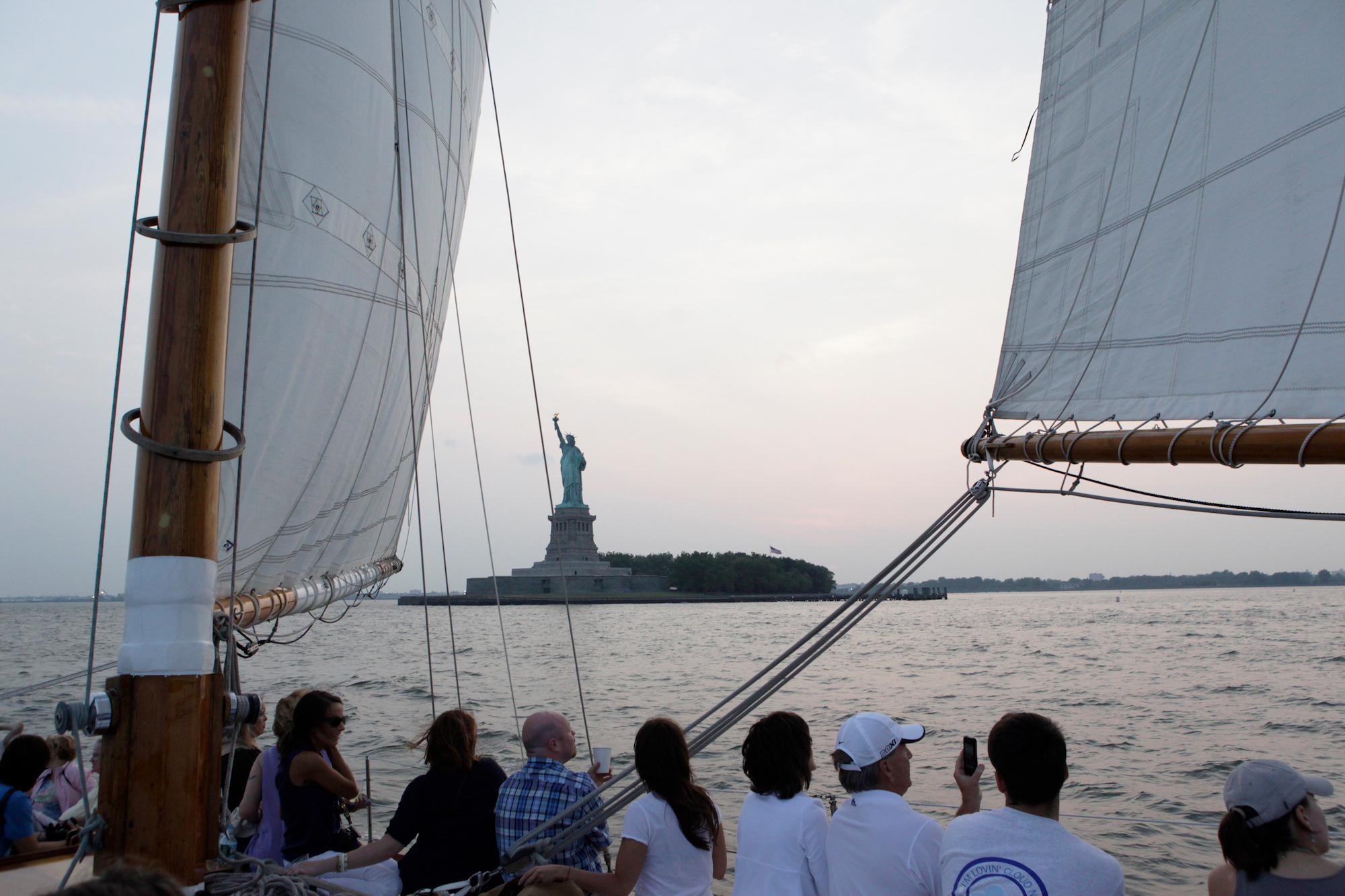 And if you've got an urge for activities and adventures on the water, check out the sailing lessons available from Hudson River Community Sailing. Beginners can get an introduction to sailing through a three-hour class in Chelsea or a two-hour class in Inwood. Each session provides an overview of steering, controlling the sails, and basic maneuvers. There's also a three-hour intermediate class available in Chelsea as well as weekend-long basic and advanced keelboat certificate programs. Fees will go up on April 15, but if you register before then, you can take the classes at 2019 prices.
Header photo credit: Jen Davis/NYC & Company