Back to Newsroom
The Westminster Kennel Club Dog Show takes place February 8–11. Whether you've got a show dog or just a champion of your own heart, this is a great town for city canines and the people who love them.
City residents and visitors alike should know about the play areas, products, and other resources available in New York to get the most out of life with their best buddies.
For starters, many of our parks have designated areas and hours for off-leash play, and dogs are also welcome to explore many of our beaches during the off-season. Click on any of the following links to find information about off-leash dog rules in Central Park, Prospect Park, Crotona Park, Pelham Bay Park, Van Cortlandt Park or see the Parks Department's Dogs in New York City Parks page for more information about park and beach rules.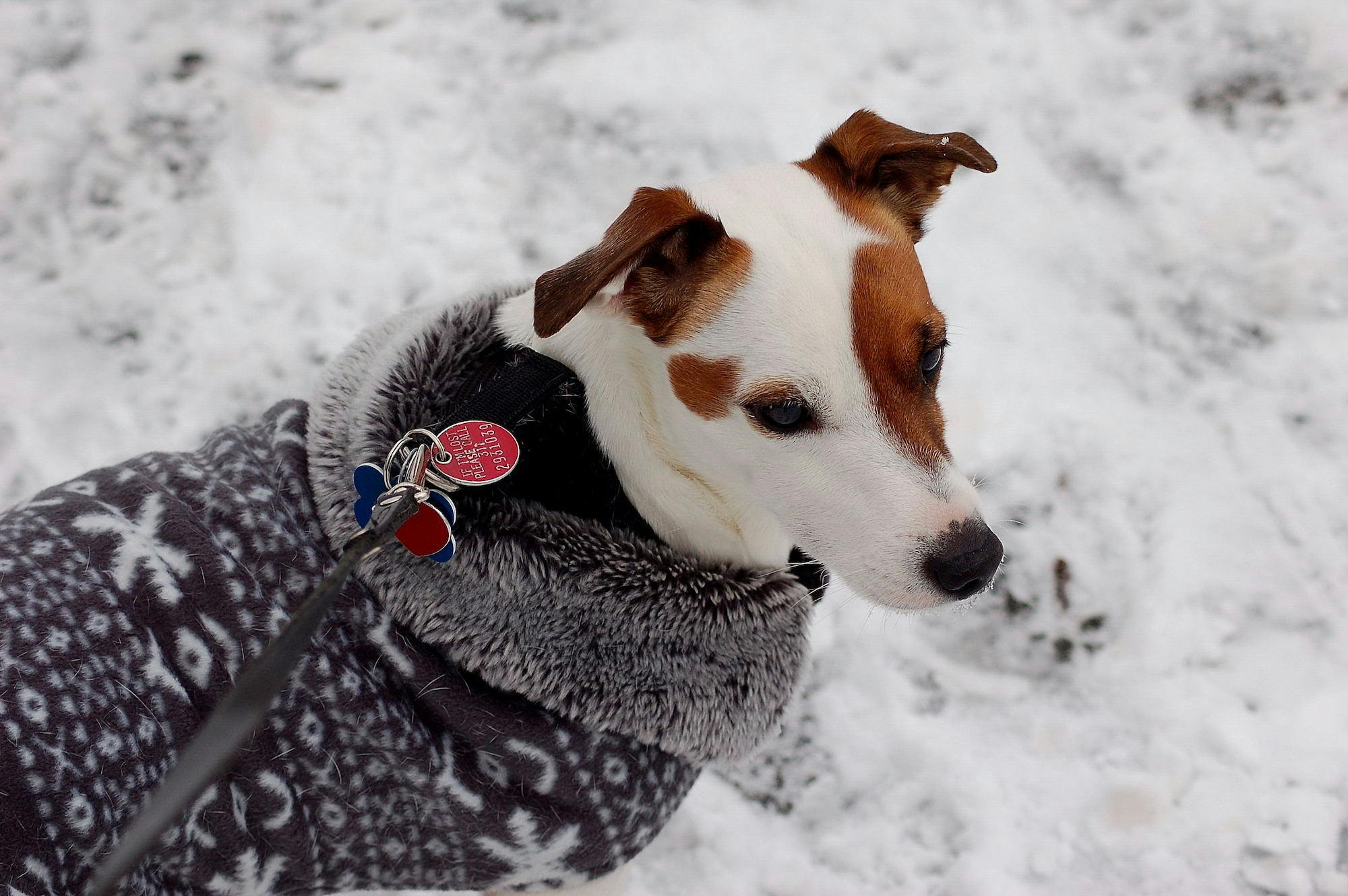 What's the best way to ensure that your off-leash times are safe and fun?
The American Veterinary Medical Association cautions against exposing puppies—on-or off-leash—to park grounds until they're fully vaccinated, usually at around 16 weeks. Until then, dog trainer Rachel Maso CPDT-KA of Brooklyndogtime.com says, early training in puppy play or basic manners classes or time spent in enclosed areas such as backyards can help prepare them for the wider world.
Maso, who specializes in recall and off leash training, helps her clients learn to help their dogs master basic manners and succeed in behavior modification. She advises those with puppies to "practice that your pup's name means good things. Give treats every time you say your puppy's name." That will condition the dog to come when called even when distracted by a squirrel, a loud noise, or another dog's squeaky ball.
Once your puppy is old enough for off-leash play, she recommends starting out during less busy times or finding an area that isn't too busy so your puppy can explore safely. "Bring extremely delicious treats" and water to encourage your dog to be responsive, she says, and use a cotton lead of 15–30 feet "so there's no chance your pup can get away from you."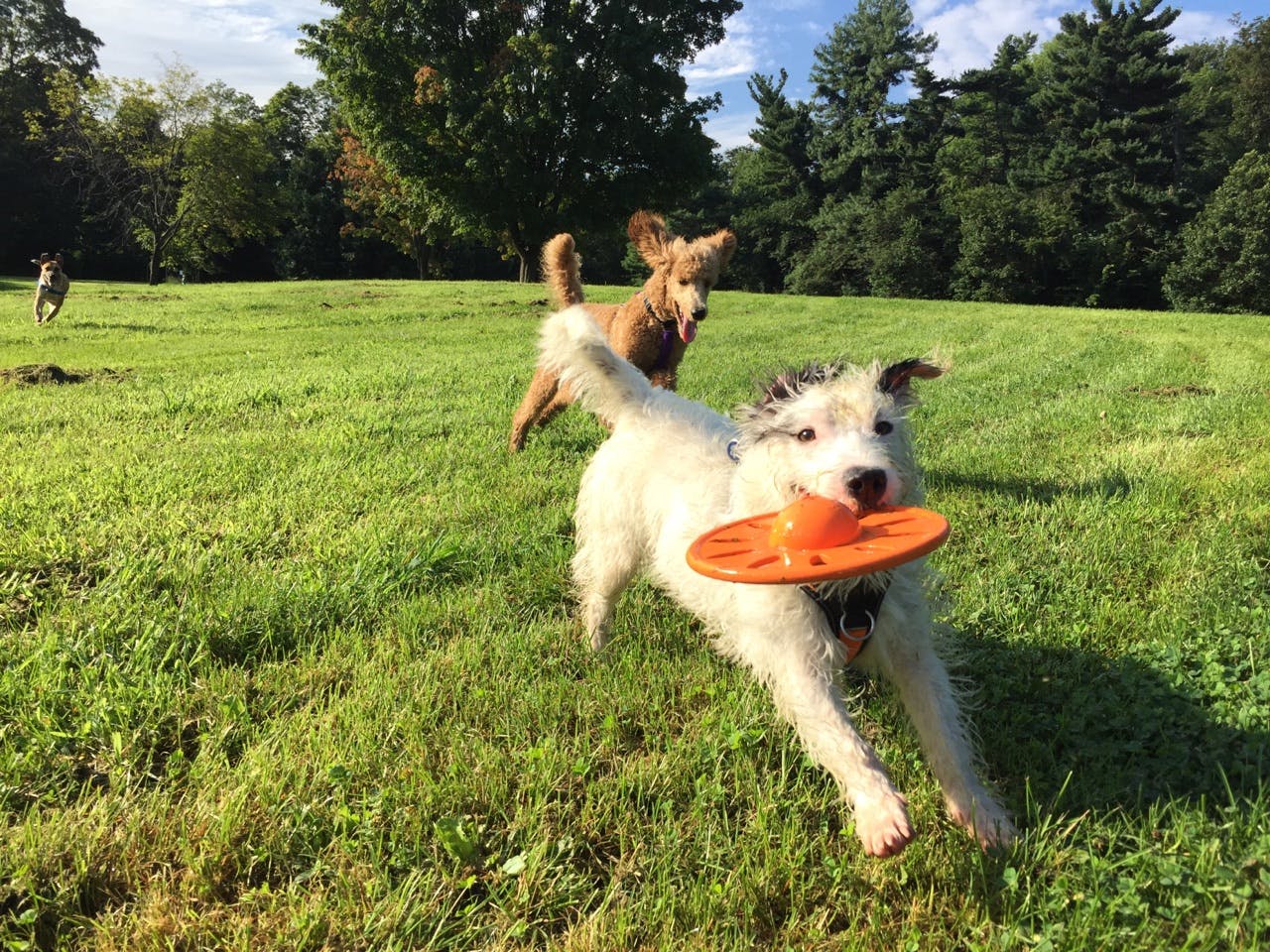 What if you've adopted an older dog or a rescue whose background isn't well known?
"Shelter professionals often recommend a two-week period of consistent routine and decompression before trying any new experiences," Maso says. She encourages her clients to "start slowly with one on one interactions with a dog that is known to have appropriate social behavior—and best if they are similar in size. And never attend settings with large groups of dogs if you are unaware of how your new dog responds to other dogs. You are your puppy's advocate, so if you don't like an interaction is always okay to walk away and find other playmates."
Finally, if you're visiting NYC with your dog or have just moved here, and your dog is accustomed to off-leash play but still adjusting to new surroundings, do your homework by researching the available dog runs and off-leash options. "It's always great to start with a leash walk or a walk on a long tether around the area before diving straight into play," Maso says. "A closed in dog run is always your safest option if you know your dog tends to get nervous in new environments. There are plenty of dog-friendly places to go with your pooch in NYC if you want to spend your R&R time together but an off-leash experience isn't right for you and your dog."
Want more ways for your dog to get a taste of the city?
You'll also find that the city offers a variety of locally produced dog treats and accessories—perfect for training, rewards, or as a Made in NYC souvenir. Options include treats made by Amuse Pooch, Spoil Me Rotten Dog Biscuit Co., Cool Blue apparel and accessories, plant-based dog biscuits from Leela Ryan, goodies from K9 Bros., freeze-dried Purpose dog treats.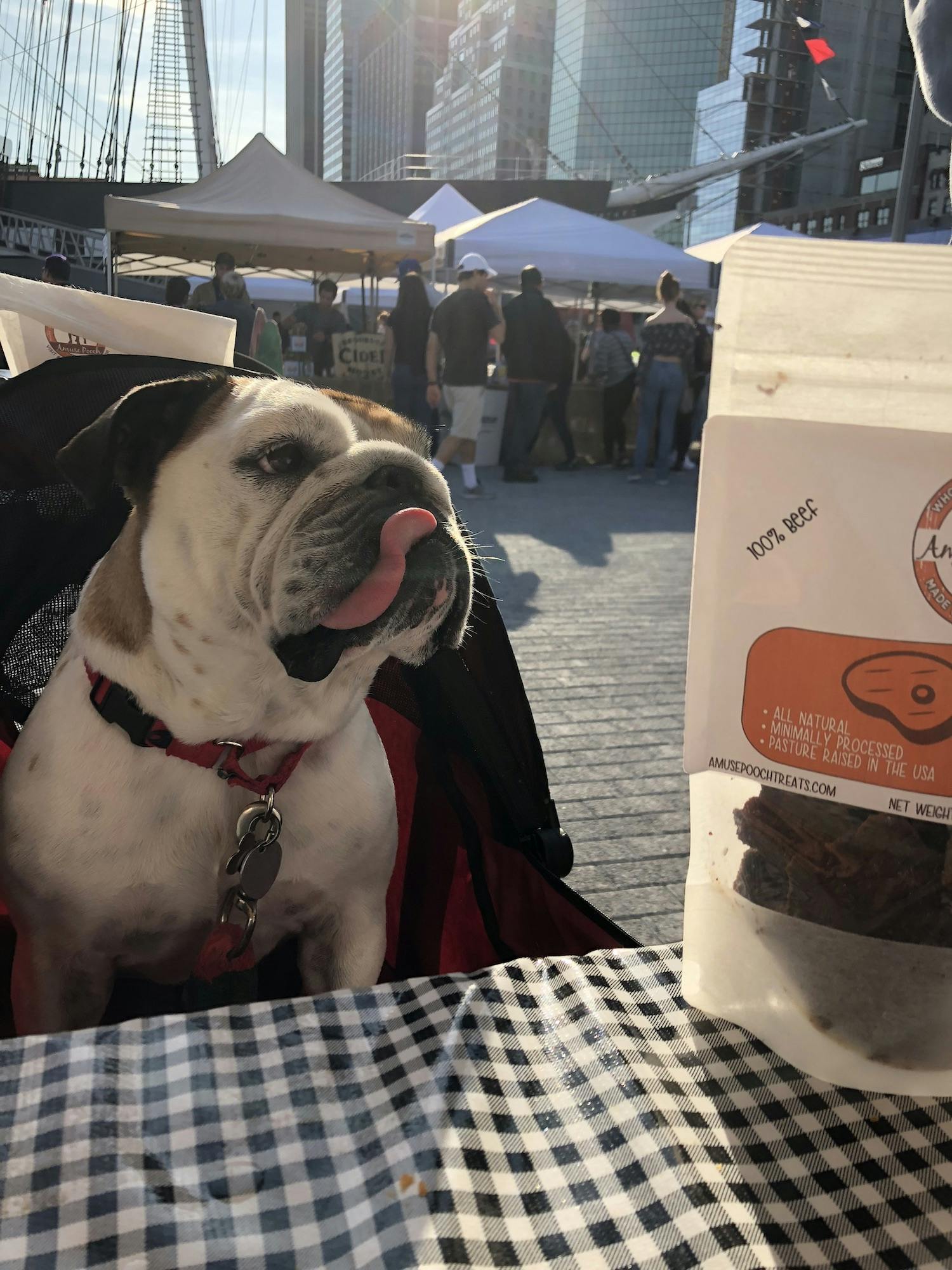 And if you have room in your life for a new dog, don't forget to check out the "Boroughbreds" available through the Animal Care Centers of NYC shelters.
You'll gain not only the love of a rescue dog, but also the thanks of the ACC's celebrity supporters, who include Ray Liotta. "A lot of people don't know that I am adopted, so I know what it means to need a home," the actor says. "There are so many great shelter pets at ACC waiting for a loving home and I'm excited to spread awareness to potential pet owners who may not realize how easy it is to find a companion at ACC."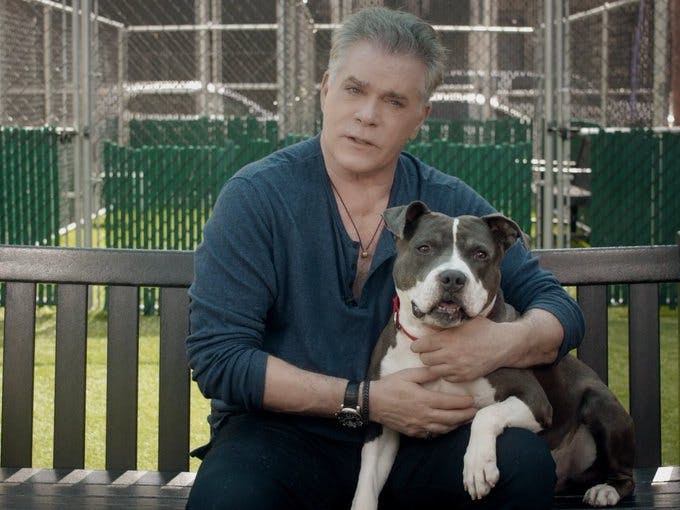 How can you ensure a successful adoption? "Remember that dog selection is all about research and commitment," says dog trainer Ayo Hooks. "It's like any relationship: the dog you fall in love with might not be the dog you should fall in love with. And the choice of dog makes all the difference in the long term."
Lifestyle preferences are a case in point. If you're athletic and want a running buddy or like the idea of enrolling in agility classes, certain breeds are a better fit for you. If you're inactive and want a low-energy couch buddy, other breeds will be a better match. And those shared interests and activity needs matter in breed selection, Hooks says.
In terms of training, "If you want the dog to know what you want him to know, it's your responsibility to teach the dog," he says. How do you do that successfully? "A basic premise of dog training is that we use what the dog wants (such as treats) to get the behavior that we want. And that supports your ability to honor the commitment you made in adopting the dog and taking on this permanent change in your life."
You can search for available dogs and puppies here and speed the process by completing the ACC's pet adoption questionnaire (also available in Spanish) and bringing it with you to the shelter. Adoption fees are $250.00 for puppies ages six months or younger and $75 for dogs ages seven months or older, with the exception of those under 20 pounds, for which the charge is $150.00. If you're in the military or a veteran, take advantage of the Pets for Vets program, which waives adoption fees. There's also a Seniors for Seniors program that waives fees for adopters age 60 or older who rescue dogs age six or older.
Remember: every dog is unique, and the advice presented here is for general information. If you're uncertain about training challenges or need help developing your relationship with your dog, seek out group classes or individual training with a reputable professional.
Photo header credit: Maria Hui