Back to Newsroom
Dance speaks a language that needs no translation. That makes it a great passport to becoming acquainted with the cultures of countries you haven't had a chance to visit.
Hot moves, Cuban style
And now's your chance to warm up these winter nights with some hot Cuban rhythms. The Cuba Festival at the Joyce Theater opened last night and continues through January 20 with performances by three dance companies.
First up, through January 13, is Malpaso Dance Company. The performances include two works choreographed by its current dancers: Abel Rojo's Carrying My Own Floor and Ser, by Beatriz García Díaz. Alongside these pieces by the new generation of Cuban artists are Tabula Rasa, by Israeli Ohad Naharin, and Merce Cunningham's Fielding Sixes.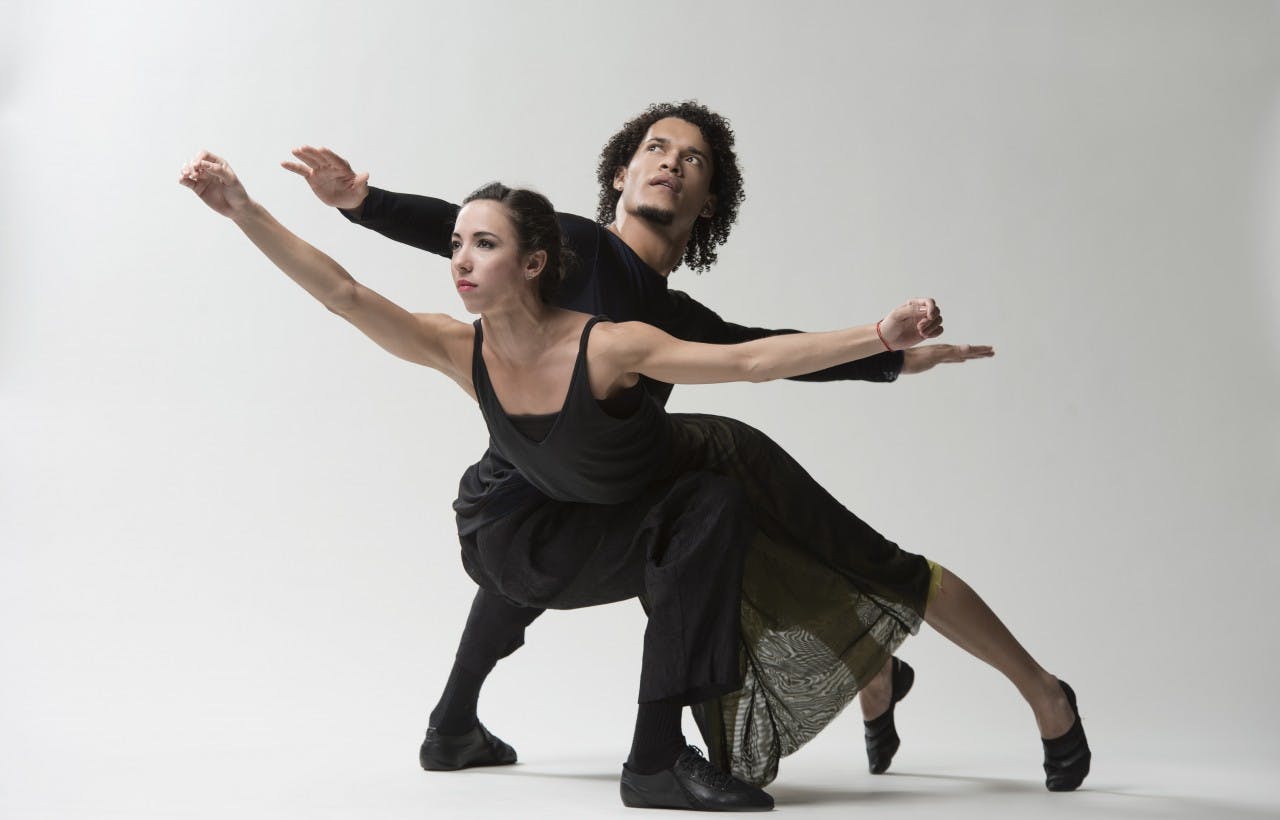 Los Hijos del Director takes the stage January 15–16 with the U.S. debut of George Céspedes, who the Joyce calls "one of Cuba's most daring contemporary dance makers." The Last Resource is set to a mix of heavy metal, electronica, and music by Cuban singer-songwriters.
The Cuba Festival concludes with performances January 18–20 by Compañía Irene Rodríguez, which offers a program of short works called Más Que Flamenco. The choreographer uses an "unconscious process" to merge Flamenco and Cuban dance styles and sensibilities.
"Latin sensuality is an inheritance from our African and Spanish roots," she says. "That's why, although my flamenco technique is pure, it is bathed in sensuality and in the special nuance that distinguishes us from other performers of this genre."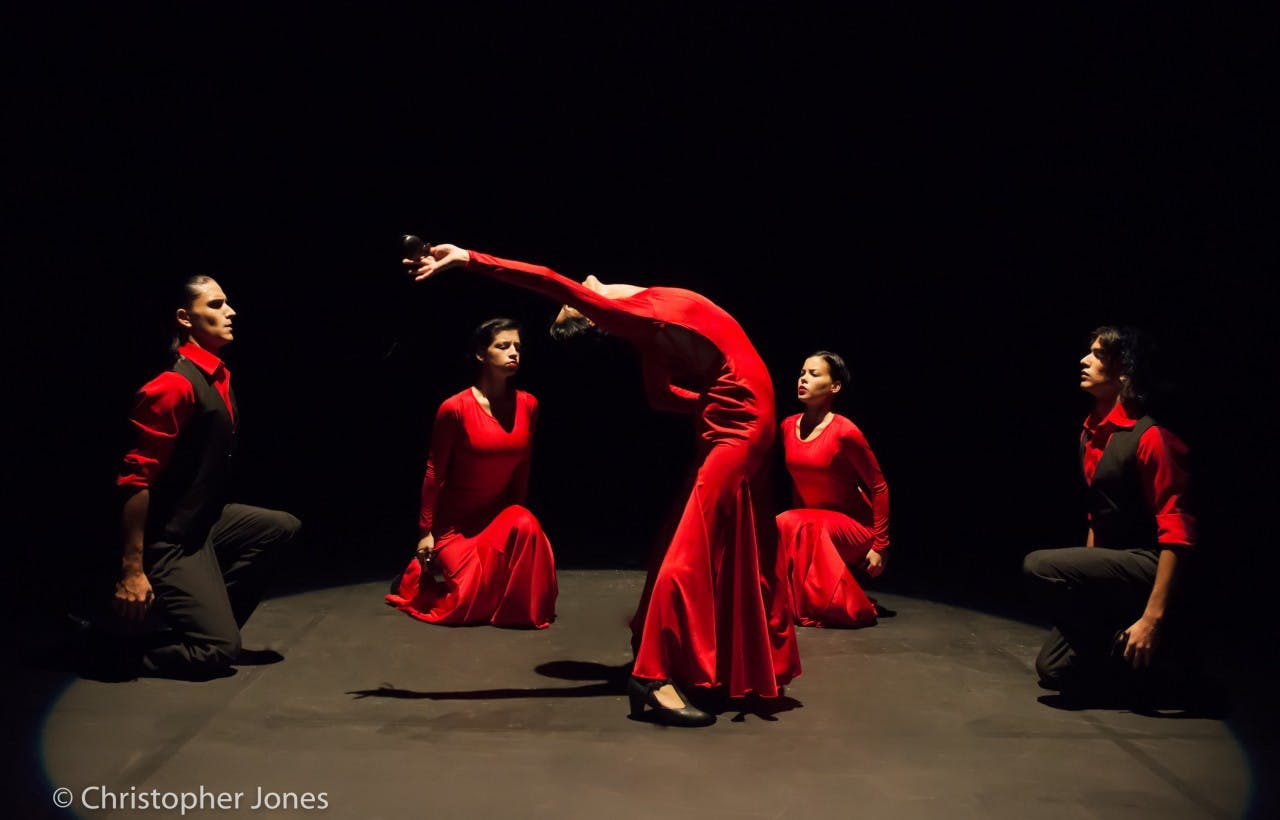 In addition to crossing cultural and national borders, dance "has the enormous power of not being limited by language boundaries," Rodríguez says. "That is the goal for my art as an ambassador of the universal language that is Flamenco—this passionate, visceral, and honest language born of the powerful Spanish culture. We come to the New York stage to show once again the quality of our Cuban art and to present a culture equally distant from the North American and the Spanish, one that can touch your souls and hearts."
See the complete Q&A with Irene Rodríguez in Spanish below.
Lea la entrevista completa a Irene Rodríguez en español al final del artículo.
"Heavy metal" meets hip-hop
If you've visited the Metropolitan Museum of Art's Arms and Armor gallery, you've probably wondered what it was like to walk, ride a horse, or fight under the weight of all that metal. But performers from the South Bronx arts organization Dancing in the Streets can tell you what it's like to execute hip-hop moves while wearing armor. Replicas of real medieval armor from the museum's collection.
Battle: Hip-Hop in Armor gives us a glimpse of what it would look (and sound) like if knights of old stepped to a modern urban beat. The dancers, who have been featured on It's Showtime NYC!, are collaborating with the Met on a series of live shows. Right there in the Arms and Armor Court, they'll make their moves while wearing armor, helmets, and chain mail.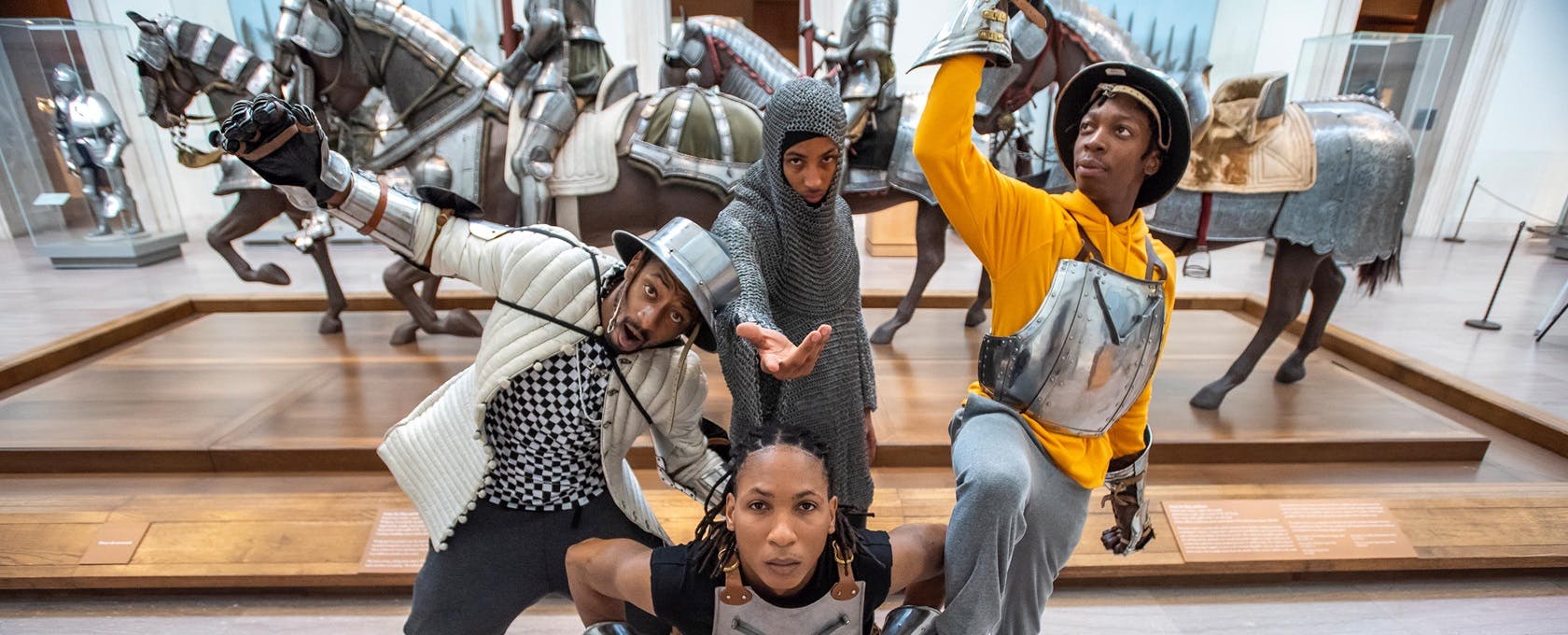 Performances take place from 5:00–8:00 p.m. and are included at no extra charge with museum admission. The calendar of shows includes five dates, all Fridays: January 11, February 8, March 22, April 12, and June 7. Check out the video here for a look behind the scenes and a conversation with the dancers.
--
Entrevista a coreógrafa Irene Rodríguez
¿Cuál es su proceso de integrar la sensualidad del baile cubano en el estilo de flamenco?
Ha sido un proceso inconsciente. La sensualidad latina heredada de nuestras raíces, tanto africanas como españolas, está en nuestra manera de ser, de expresarnos y por supuesto, de sentir la danza. Es por ello que, a pesar de que mi técnica del flamenco es tan pura, está bañada de esa sensualidad y ese matiz tan particular y especial que nos distingue entre los intérpretes de este género.
Como artista, ¿tiene que mantener una visión "cubana" mientras que este coreografiando una obra de fusión de estilos españoles, africanos, caribeños, y más?
Mi raíz cubana está siempre presente en todo lo que hago. Soy muy cubana y a la vez muy española porque mi crié en el seno de una familia que mantuvo sus raíces ibéricas y me las trasmitieron sembrándome ese amor y esa pasión en las venas; pero si interpreto un flamenco puro, me siento muy flamenca y a la vez muy cubana. No siento las fronteras en mi creación coreográfica y lucho en cada escenario porque el Flamenco, que ya está declarado Patrimonio Inmaterial de la Humanidad, sea un lenguaje universal.
Como un arte de lenguaje físico (no verbal), ¿ha visto que el baile tiene un poder especial para comunicar cruz fronteras y culturas? Desde esa perspectiva, ¿qué más quiere comunicar a las audiencias de los EEUU?
Es una pregunta muy especial. Considero que el arte es la mejor arma sensibilizadora de almas. La danza, a su vez, tiene el enorme poder de no estar limitada por la frontera de las lenguas y que, con un solo movimiento puede no sólo decir más que mil palabras; sino también, tocar lo más profundo de la sensibilidad humana.
Con mi arte, como embajadora de un lenguaje universal que es el Flamenco, lenguaje tan pasional, visceral y honesto; y de una cultura tan potente como la española, quiero hacer valer en vuestros escenarios, una vez más, la calidad de nuestro arte cubano y que una cultura tan lejana a los norteamericanos como la española, pueda igualmente tocar sus almas, sensibilizar y emocionar sus corazones.