Back to Newsroom
New York has an international flavor. Hundreds of them, actually. We're one of the world's greatest destinations for foodies with an appetite for new culinary experiences and ancient dining traditions.
Chef Rawia Bishara, owner of the renowned restaurant Tanoreen in Bay Ridge, grew up in Nazareth and has fond memories of the meals that were part of her childhood Christmas celebrations.
"Jerusalem is holy by all religions," she says. "But Nazareth in particular is known for where Jesus was raised up, where he worked. We still have the well where Mary used to go to collect water in a jar, put it on her shoulder, and walk home. It's still there. So holidays mean quite a lot. And the food is very festive. People went for their fanciest meals."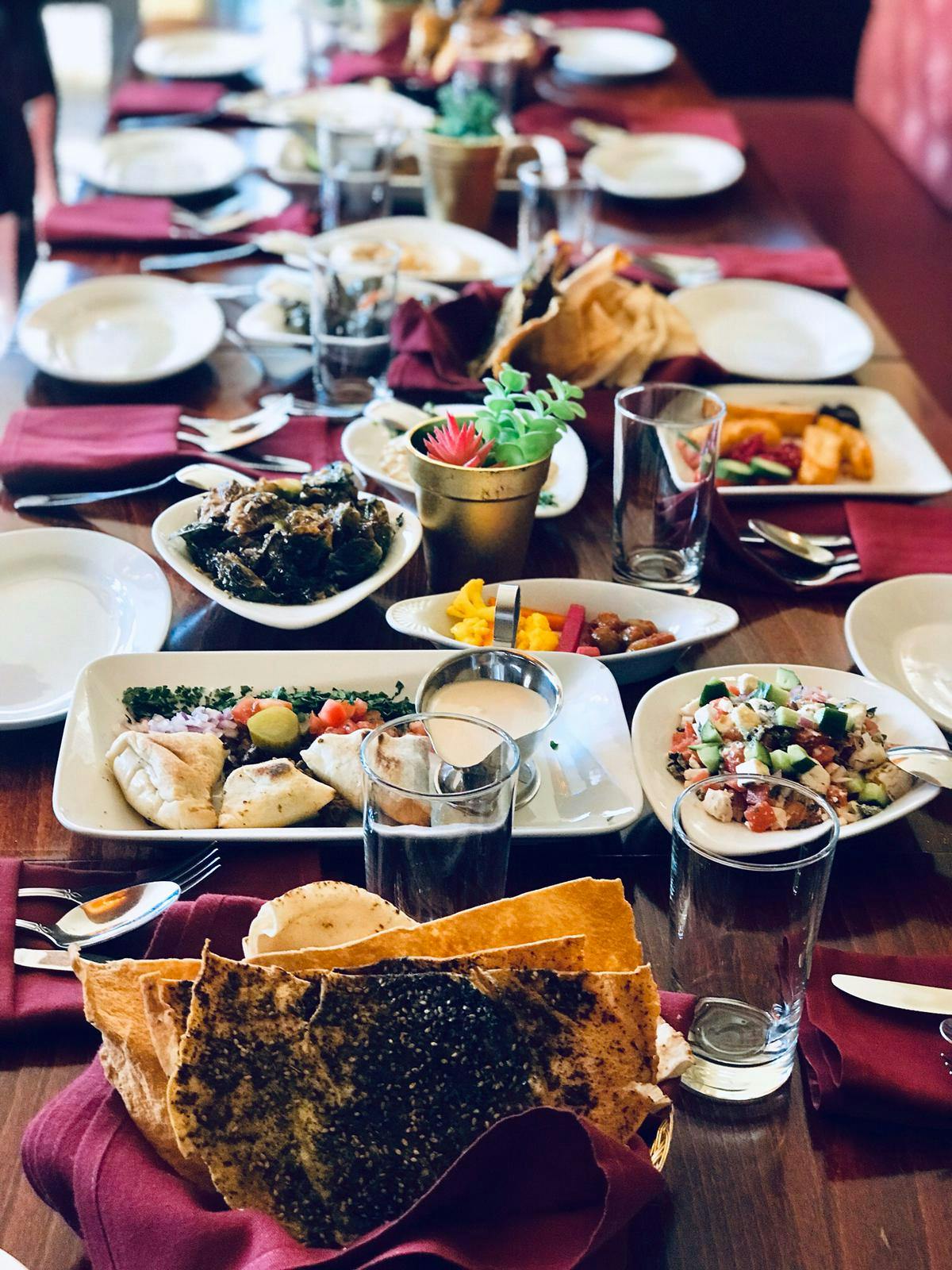 Those who could afford it served lamb or goat, while those on a tighter budget opted for turkey or chicken. But Christmas Eve always meant a feast.
"The whole family would be there," she recalls. "My father used to make his own wine in the house, and we used to have wine and whatever my mom cooked. Loads—loads—of appetizers first." That stage of the holiday meal started at 6:00 and continued until 11:00 or midnight. "Then they'd start grilling. It was a very special night." The celebration could last until 4:00 in the morning.
Then came Christmas Day, when it was the custom to serve the lamb, goat, turkey, or chicken. "Two or three chickens to be enough for a family," she says. "They stuff them with rice and lamb."
If you're new to Middle Eastern cuisine, she recommends several dishes as good introductions to the region's flavors and spices. One is kibbe, a dish made of finely ground lamb, bulgur, nuts and onions that's available at Tanoreen as an appetizer (in meatball form) or a main course. The restaurant also offers fish and vegetarian variations on kibbe, one of its most popular menu items.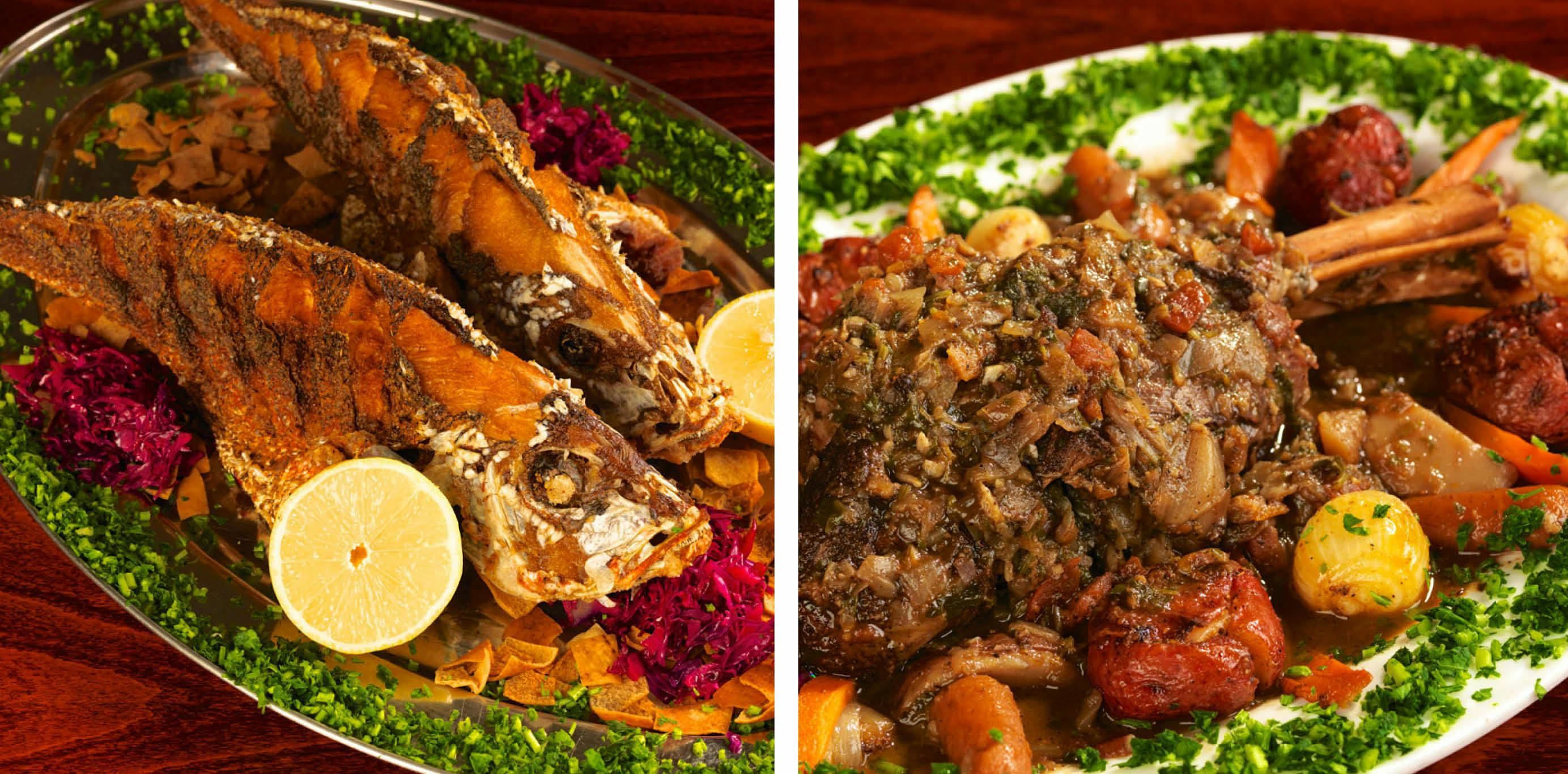 Musakhan is a hit with diners who prefer poultry: it's made of shredded chicken, caramelized onions, toasted almonds, and homemade flatbread, all spiced with sumac. "That's another popular Palestinian dish," Bishara says.
The menu is vegetarian-friendly, with options such as eggplant Napoleon and the vegan combo plate, which includes lentil pilaf, vegetarian stuffed grape leaves, shulbato (a mix of bulgur wheat pilaf, tomato sauce, chickpeas, and vegetables) and a dandelion and tomato salad.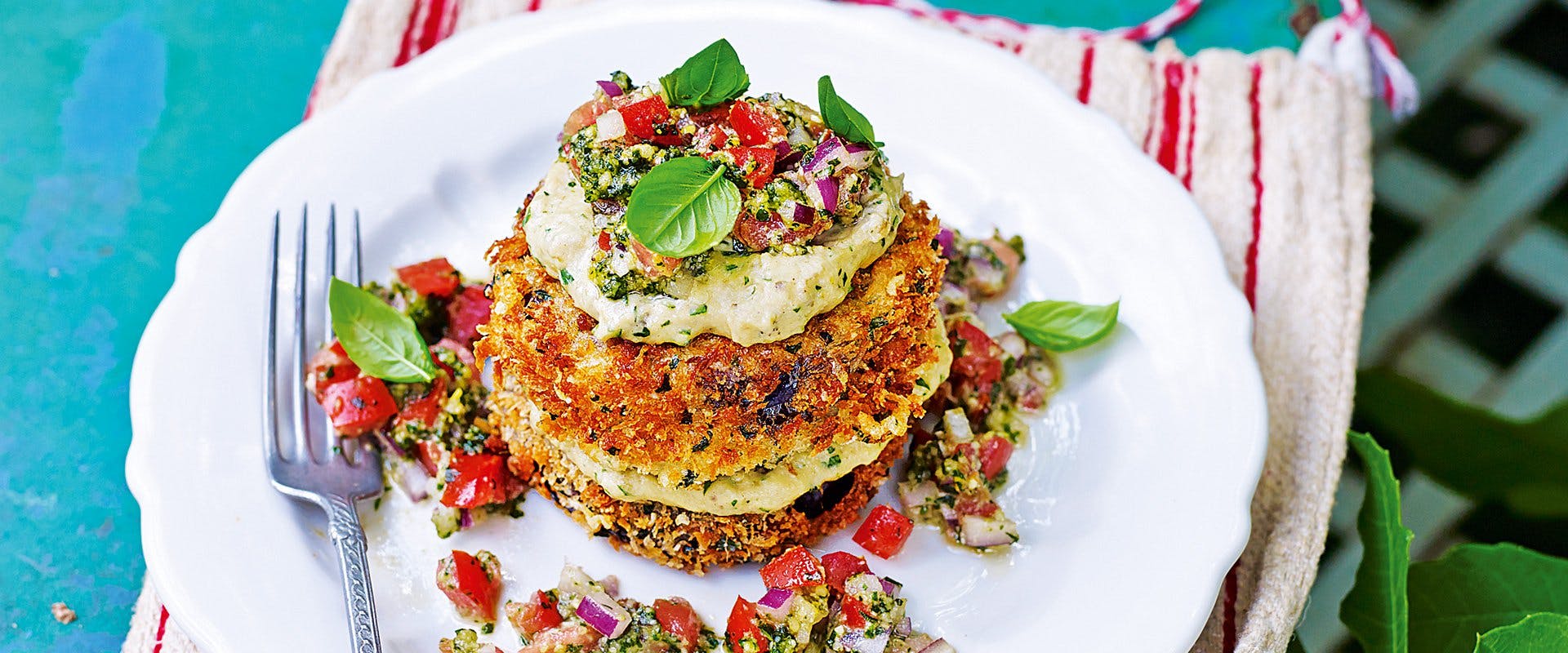 But she encourages adventurous eaters to sample grilled goat meat, which she finds leaner and better tasting than lamb or beef.
Of course, the Middle East is a culturally diverse region, and its foods, flavors, and spices can vary from one country to the next.
Manal Kahi is founder and CEO of Eat Offbeat, "a catering company that delivers authentic meals that are entirely conceived, prepared, and delivered by refugees resettled here in New York City." She grew up in Lebanon, where dishes tend not to be very spicy. "But my grandma came from Aleppo—from Syria—and there they have way more spicy dishes." The flavors there are accented by use of chili peppers and sauces, red pepper sauce, and even spicy paprika.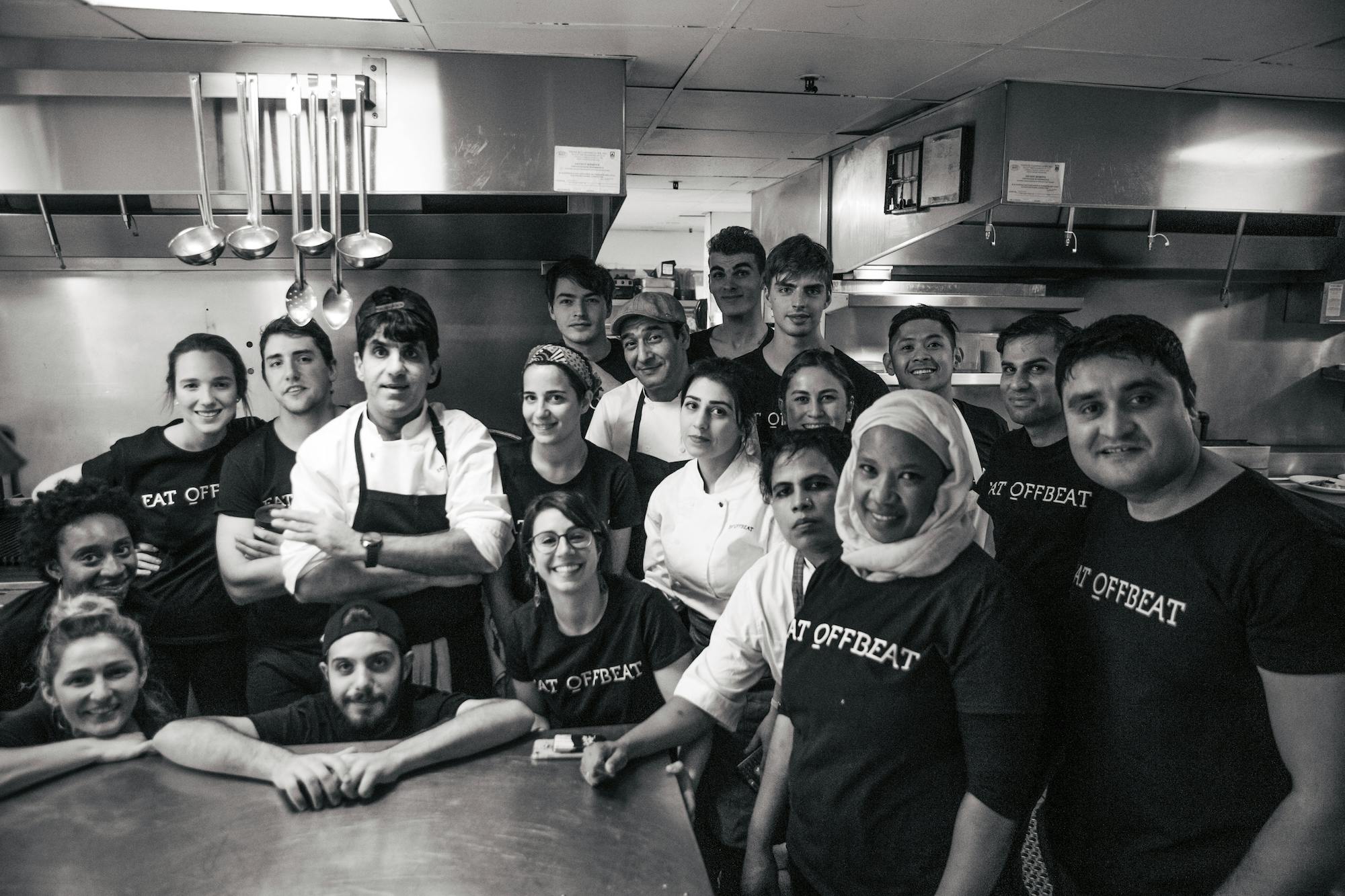 One flavor that's prevalent in much of the region is sumac, which is one of the ingredients in the spice mix za'atar. "Even thinking about sumac makes my saliva glands start," Kahi says. "It's so tangy. It's really sour, but at the same time has this kick. Stronger than a lemon, in my mind. But it also has a bit more saltiness to it."
And then there's pomegranate molasses, "one of my favorites that I've never found in other cuisines," Kahi says. "It's used a lot in Lebanon, Palestine, Syria. We have a chef from Iran at Eat Offbeat, and she uses pomegranate and pomegranate molasses in almost every dish she makes. So that's one of the other common threads among the region of ingredients that are not necessarily available or used in other parts of the world."
Another regional similarity is the eating style known as mezze, which the locals will opt for when dining at a restaurant or entertaining at home. "That's always how you start the meal," Kahi says. "Hummus, babaganoush, olives, pita bread, salads like tabbouleh, fatoush."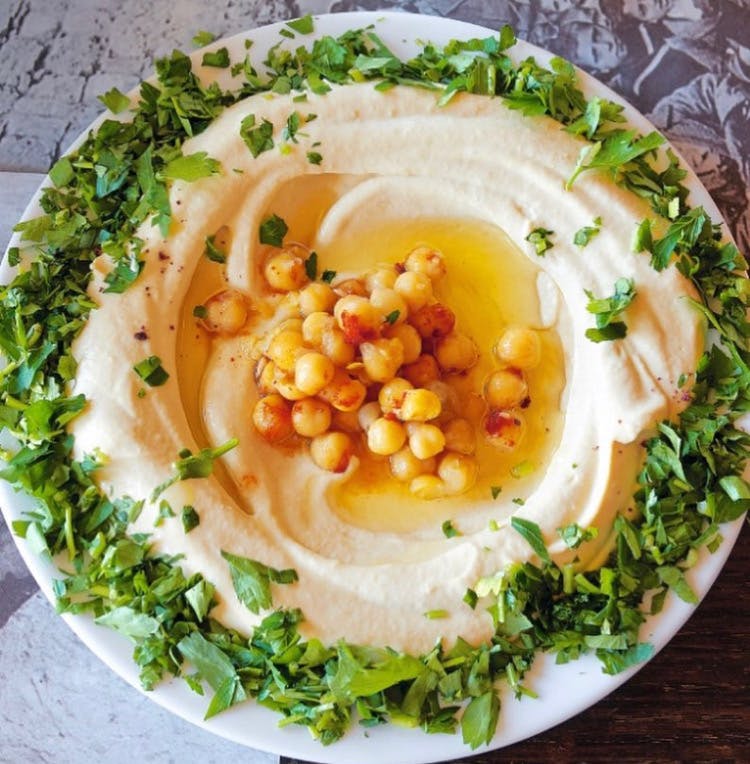 After the mezze and the main course, you've got to find room for dessert, which could mean baklava or knafeh, a Tanoreen specialty that's made to order. It consists of "crispy shredded filo dough layered with sweet cheese, soaked in orange blossom syrup, and pistachios" and was featured on The Food Network's "Best Thing I Ever Ate!"
Want to try not only eating, but also cooking, some of these dishes? Bishara has published two cookbooks: Olives, Lemons, & Za'atar, which focused on home cooking, and Levant, which explores Middle East–Western fusion recipes.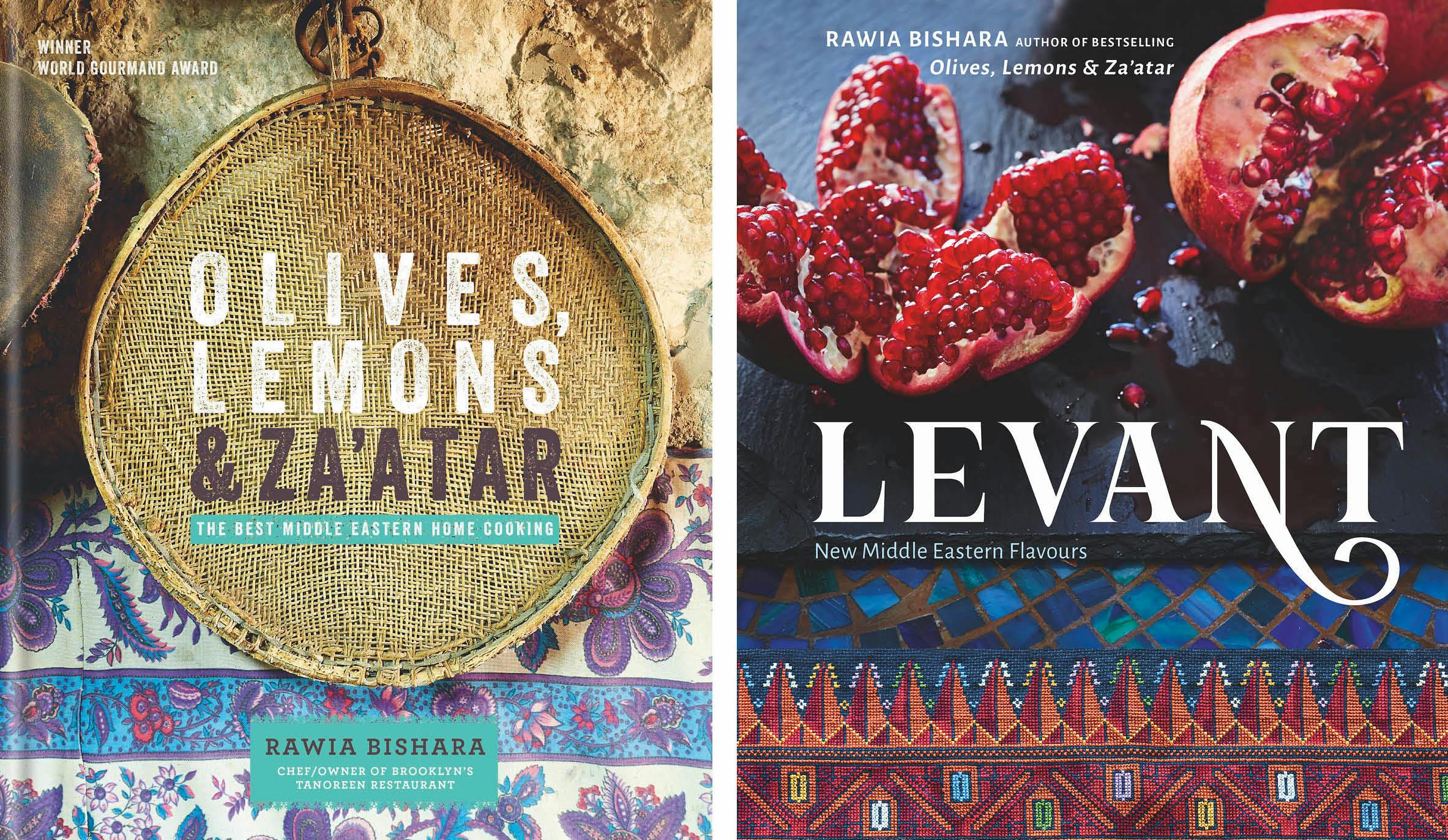 And although Eat Offbeat doesn't offer takeout for individual diners, it does deliver catering for groups as small as ten people (or as large as 1,000). "Cuisines we feature include Iranian, Iraqi, Syrian, Senegalese, Afghani, Sri Lankan," Kahi says, "and it's one of the only places where you can mix all of these cuisines together."
Hungry yet? Make these feasts and flavors part of your December dining traditions right here in New York City.
Header photo credit: Courtesy of Tanoreen