Back to Newsroom
At Terminal 4, we are continuously striving to find new ways to show our appreciation for our employees. Our series, Humans of T4 takes pride in honoring all employees who work in the terminal by highlighting inspirational and heartwarming stories of those who make up the T4 family. We invite you to follow along!
Gregory Eddy, Chief- CBP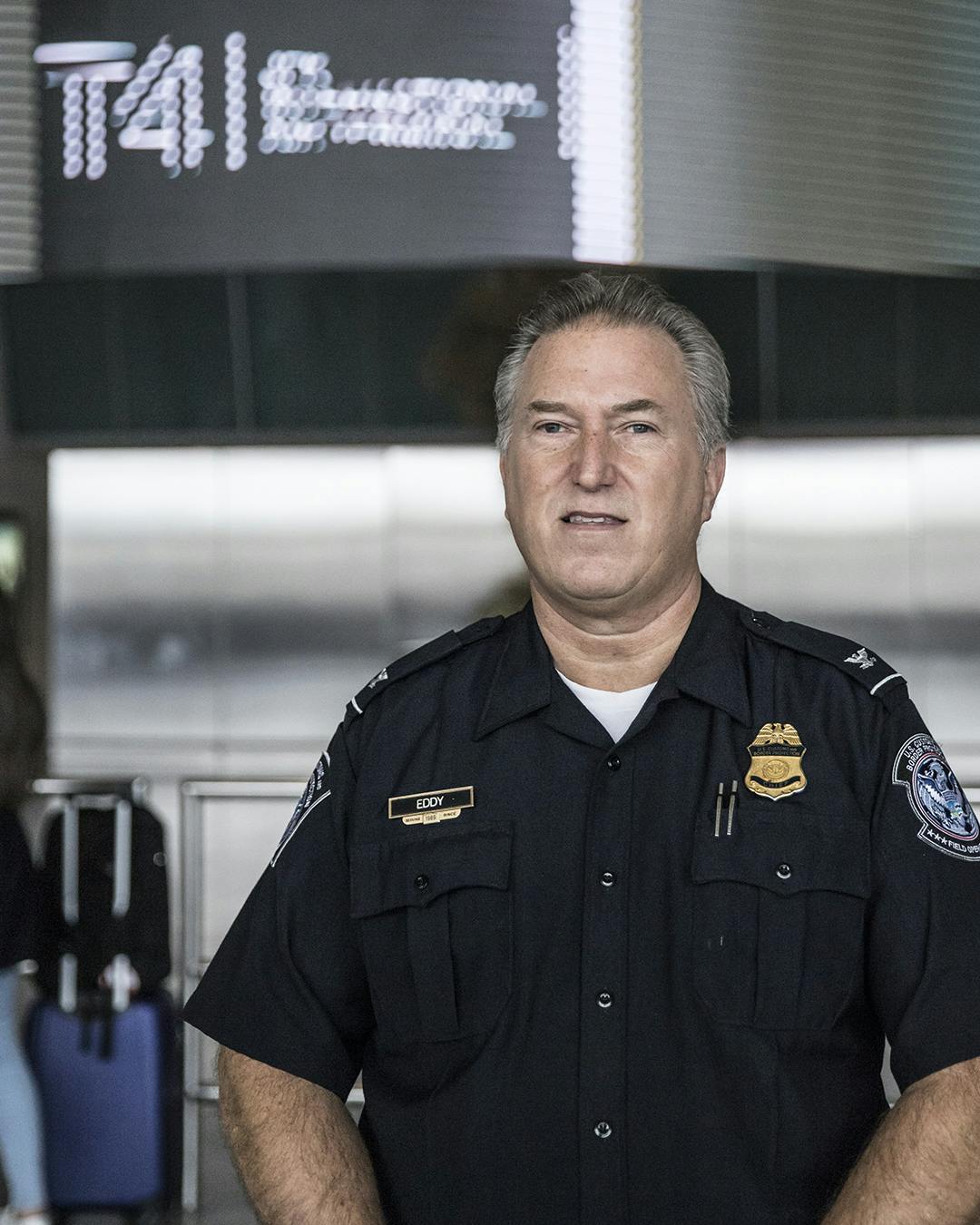 Chief Eddy has been with CBP for 30 years and 26 of them have been in this building, (most of which have been at T4). During his time here, he has seen JFKIAT take over Terminal 4 from Port Authority and experienced many rewarding moments, including family reunification to providing refuge for refugees.
"I've often said to people that you can travel the world and never leave Terminal 4. The things that you learn and the people that you talk to, you become very conversant in the latest cricket matches and other things that are foreign to the United States. But you learn about them and it's a satisfying experience." he says