Back to Newsroom
At Terminal 4, we are continuously striving to find new ways to show our appreciation for our employees. Our series, Humans of T4 takes pride in honoring all employees who work in the terminal by highlighting inspirational and heartwarming stories of those who make up the T4 family. We invite you to follow along!
Michelle Starkey–Supervisor, Allied Universal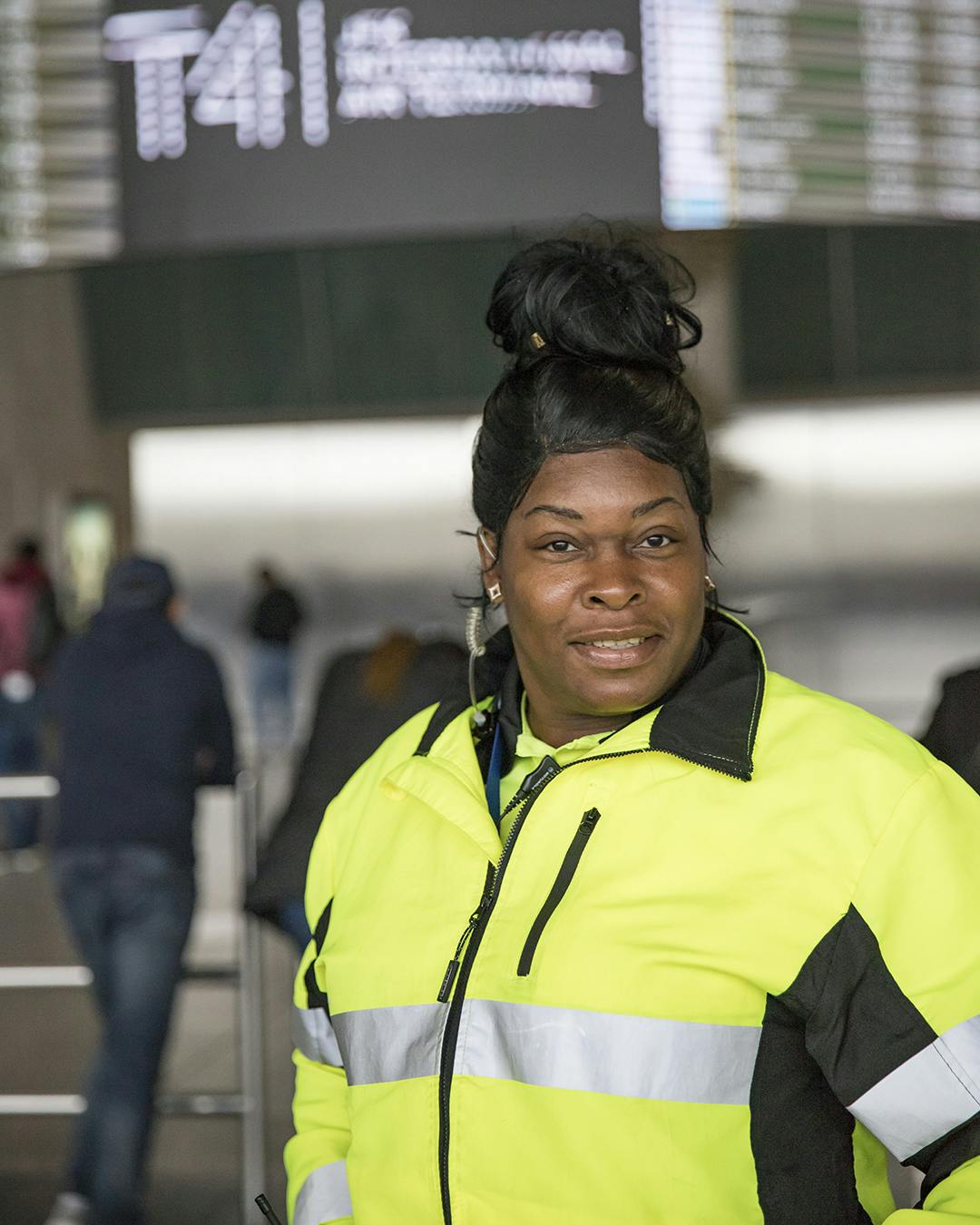 For Michelle Starkey, trying to balance being nice and enforcing the traffic rules isn't hard. "I have to understand that I don't know what their day has been like. I have to make sure that whatever they're mad about, I give them a minute to get it together." she notes.
Her compassion makes a major difference in the post-flight experience. "I leave them for a second and they always appreciate me giving them a second to collect themselves. You never know what a person is going through before they even came here." Starkey says.