Back to Newsroom
As you begin traveling again, our T4 Safe Travel Tips serve as another resource for enjoyable activities and places you can travel to from JFK T4 safely. These lists are by no means exhaustive and we encourage outside research on activities and places to see based on your interests.
Before you travel, we recommend staying updated on the safety requirements implemented by the country you plan on visiting, bring masks and travel-sized sanitizer with you to keep yourself and others safe and healthy, and practice social distancing.
JFK Terminal 4 reminds you that as your destination starting point, we are taking every step possible to keep our travelers and employees safe and secure within our terminal. Find out the steps we're taking at T4 to ensure yours and others' utmost safety.
---
This week, we are featuring Montego Bay!
As the fourth largest city in Jamaica, Montego Bay is a popular tourist destination featuring duty-free shopping, a cruise line terminal and many beaches and resorts. The year-round warm weather in Montego Bay attracts people throughout the year.
There is a lot to explore, so read below for a few of our recommendations!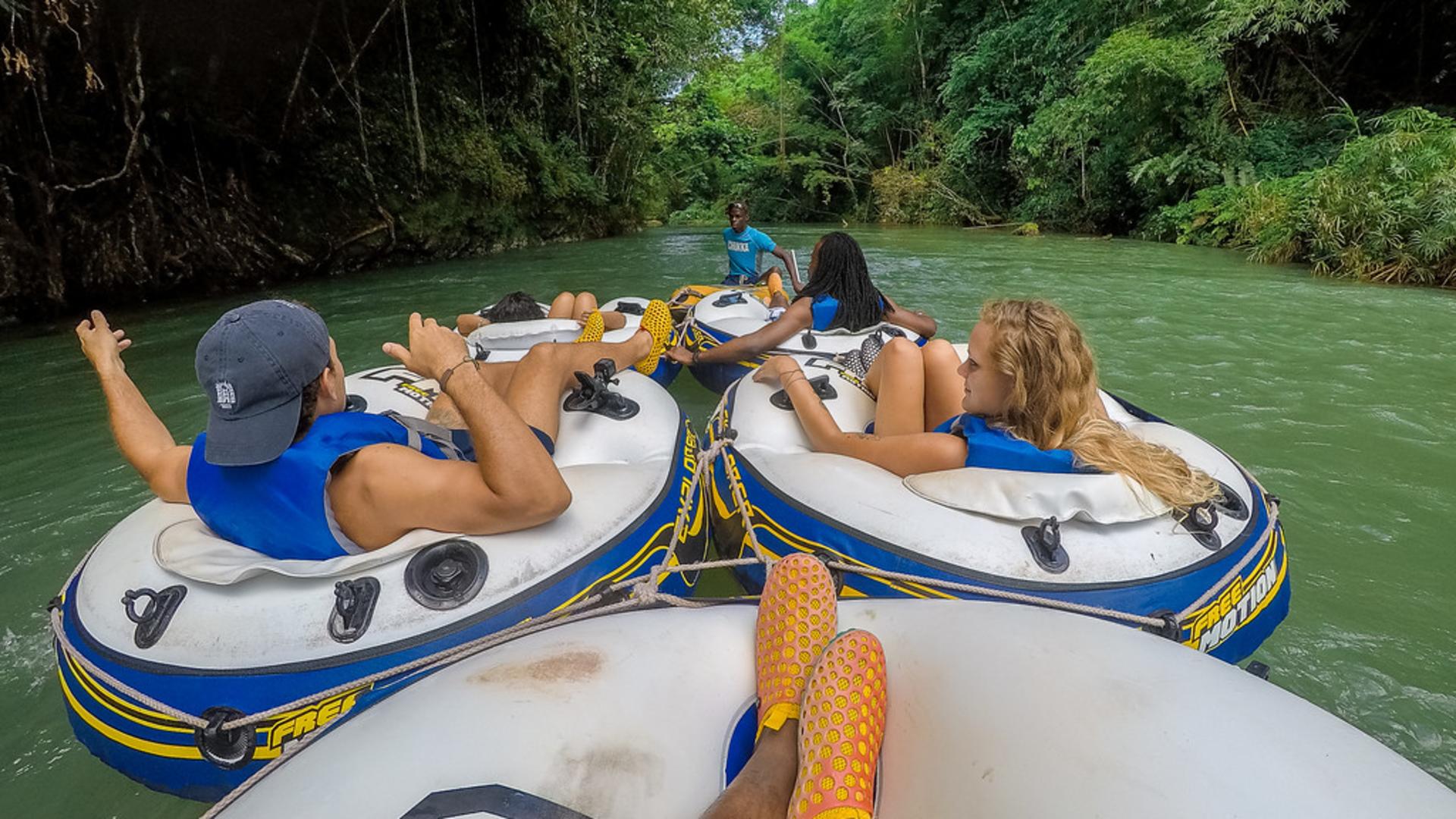 If you're interested in learning more about a portion of Jamaica's history, visit the Montpelier Jungle Outpost. The outpost is a hub for short hikes to different activities and sites, such as the Montpelier waterfall and the beautiful Great River.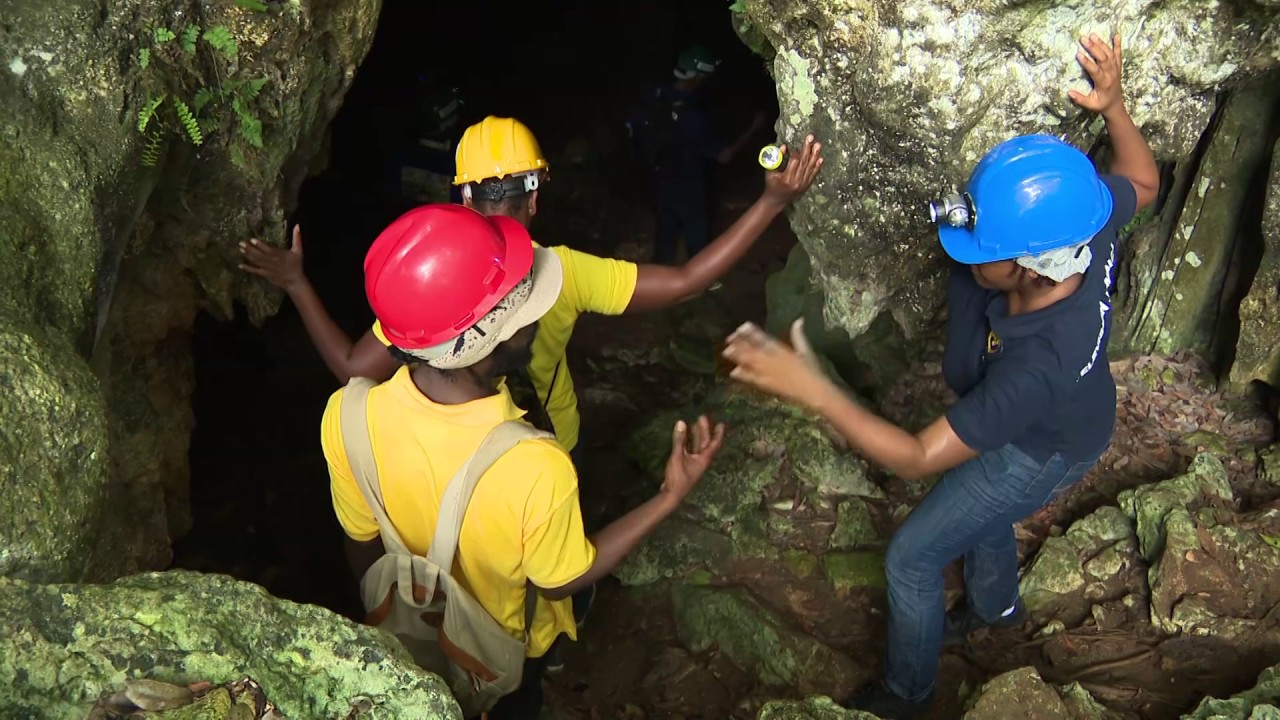 The Bunker's Hill Cultural Experience and River tour is perfect for those who like adventure. In addition to learning about Taino, Maroon and local heritage, the tour is a mix of hiking, spelunking, and spotting birds.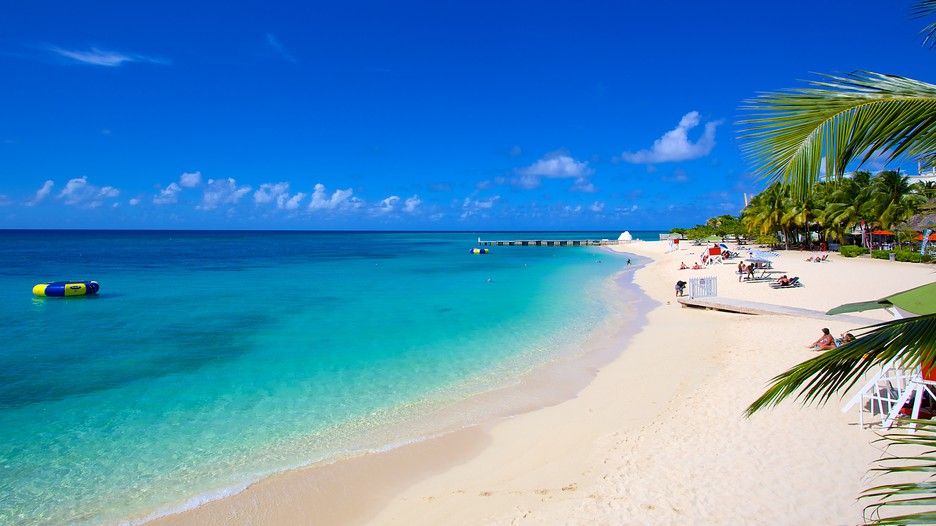 For those who want to sit back and relax, Doctor's Cave Beach is "fine sandy beach [that] is gentle and shallow.
For more fun things to do in Montego Bay, check out this video from Mark Weins, an international travel legend and heighten your adventures through the island of "Jamrock" with travel tips to spice up your trip.
If you plan on leaving the white- sand- luxury of your Montego Bay resort, you can check out Jamaica's official tourism site for a carefully curated list of activities from golf course excursions to snorkeling adventures that will immerse you in the island life.
DESTINATION INFORMATION
When traveling to Montego bay, the closest airport is Sangster International Airport (MBJ). Visit its website for information on transportation suggestions to and from the airport.
It is important to note that travelers must fill out a pre-travel health authorization registration before departure.
In addition, upon arrival and after passing all health screenings, healthy tourists must remain within the "COVID-19 resiliency corridor" spanning the northern coastline between Negril and Portland along the main road. This is in accordance with Jamaica's Phase One reopening, which falls between June 15 and 30.
Non-Jamaican tourists who plan to travel outside of the approved tourist zone must be tested for COVID-19.
Because information is rapidly changing, please refer to Jamaica's Ministry of Health & Wellness and the Ministry of Tourism pages for the latest updates.
FUN FACTS
Montego Bay has been the backdrop for several movies, music videos and advertisements. The James Bond film, "Live or Let Die" was shot in the bustling city along with "Cocktails" featuring Tom Cruise.

On May 1, 1981, Montego Bay was declared a city by an act of parliament and became the second Jamaican city after Kingston.
With the cool breeze or the soothing sounds of crashing waves, Montego Bay is referred to as the tourism capital of Jamaica
In the 1960s, the bay was dredged to create the Montego Freeport. This new port was deep enough to allow cruise ships to dock and far more tourists began to visit Montego Bay.
Montego Bay is known by a few nicknames. The most popular of which is MoBay.