Back to Newsroom
In a city of readers, a book can be a great souvenir. And time spent at one of New York's specialty or independent bookshops can make a visit here more memorable.
In Crossing Brooklyn Ferry, Walt Whitman—perhaps Brooklyn's first hipster—wrote: "Crowds of men and women attired in the usual costumes, how curious you are to me!" A little less than a century later, E.B. White wrote in his own love letter, Here is New York, "The city is like poetry: it compresses all life, all races and breeds, into a small island and adds music and the accompaniment of internal engines." And fans of Dorothy Parker still flock to the Algonquin Hotel to dine at the Round Table Restaurant. New York has a special magic for people who love to read and can lose themselves in a good bookshop.
If you're planning a visit, consider including some of these independent shops in your itinerary.
A "family-run poetry bookstore" might sound like something from another era, but Berl's Brooklyn Poetry Shop is proving there's a place in the market for "a space that celebrates art, creativity, performance, and the handmade." If "a home for contemporary poetry that is ambitious, risky, passionate, open, and fun" is your idea of heaven, you'll find your community here—along with small-press finds, chapbooks from around the world, readings, and other events.
Can't go a day without a politics or social issues fix? Get to know volunteer-run Bluestockings, whose stock will keep you informed about such topics as "feminism, queer and gender studies, global capitalism, climate and environment, political theory, police and prisons, race and black studies, and radical education." You'll find organic, vegan, and fair trade refreshments at the café.
The curtain is down at The Drama Book Shop these days, but the Tony Award-winning store, a fixture in the Theater District since 1917, is getting ready for a Broadway revival. Lin-Manuel Miranda leads a cast of four Hamilton collaborators who are bringing the store back to continue its run selling drama- and theater-related books, scripts, sheet music, and more.
Rizzoli Bookstore, which has been in business for more than 50 years, specializes in "illustrated books on architecture, interior design, fashion, photography, cookery, and the fine and applied arts, as well as literature and foreign language books." You'll also find a selection of European magazines and newspapers here. Check the Upcoming Events page to see if your favorite author is headed to the shop.
Stories bills itself as "a children's bookshop and storytelling lab in Brooklyn." On its shelves, you'll find board, picture, and chapter books for everyone from newborns to young adult readers. In addition to its selection of kid-friendly titles, the store offers a parents' section of vintage, out-of-print, and rare books. And the Storytelling Lab hosts after school, weekend, and summer programs designed to "foster a love of words, pictures, and stories."
Founded in 1927, the Strand is famous as the home to "18 miles of books"—more than 2.5. million new, used, and rare volumes—along with literary gifts and book-related merchandise. It hosts book readings, signings, and other events; note that you must buy the featured book or a $15 Strand gift card to attend these. You can also rent the store's rare book room for private events.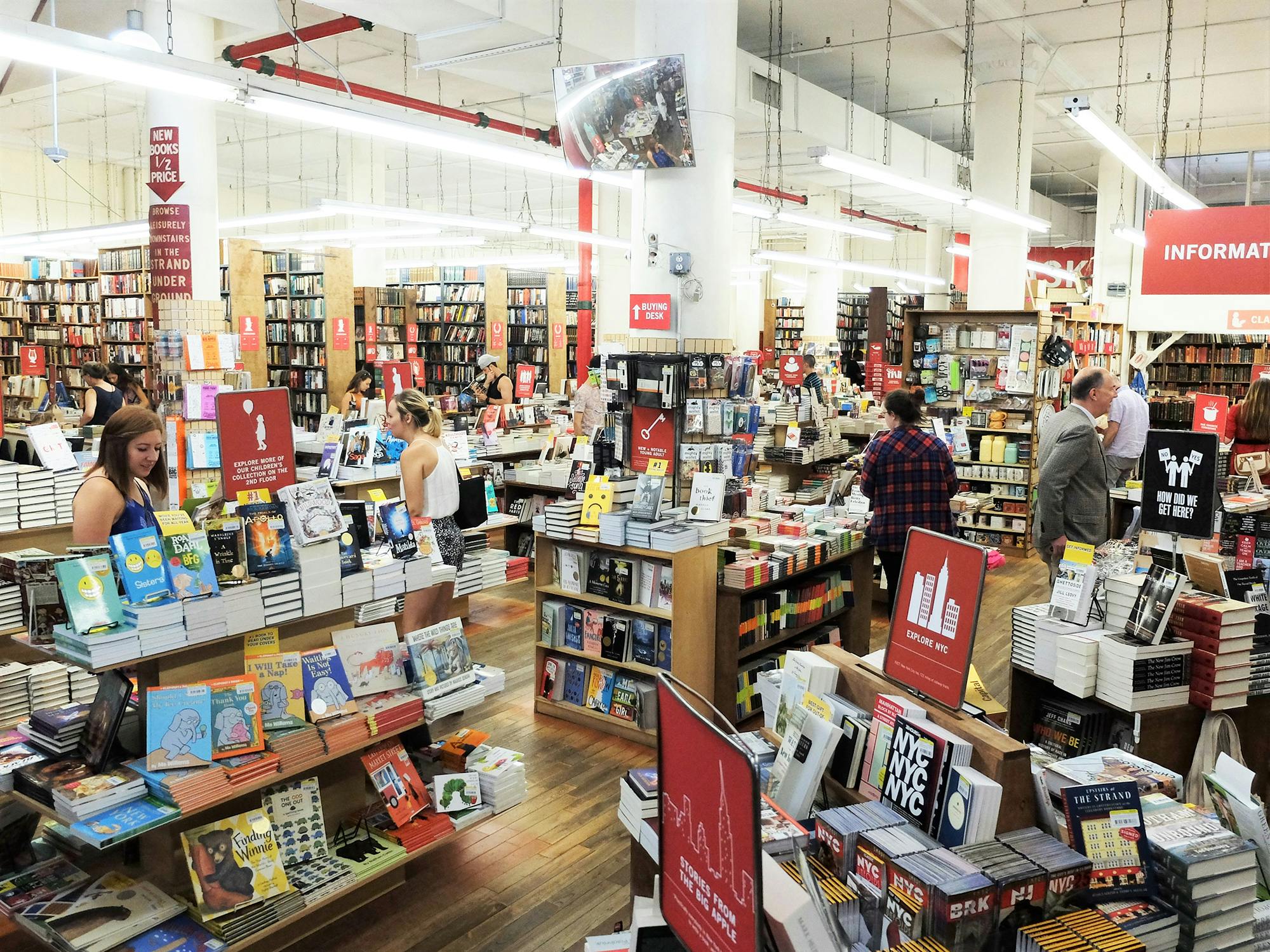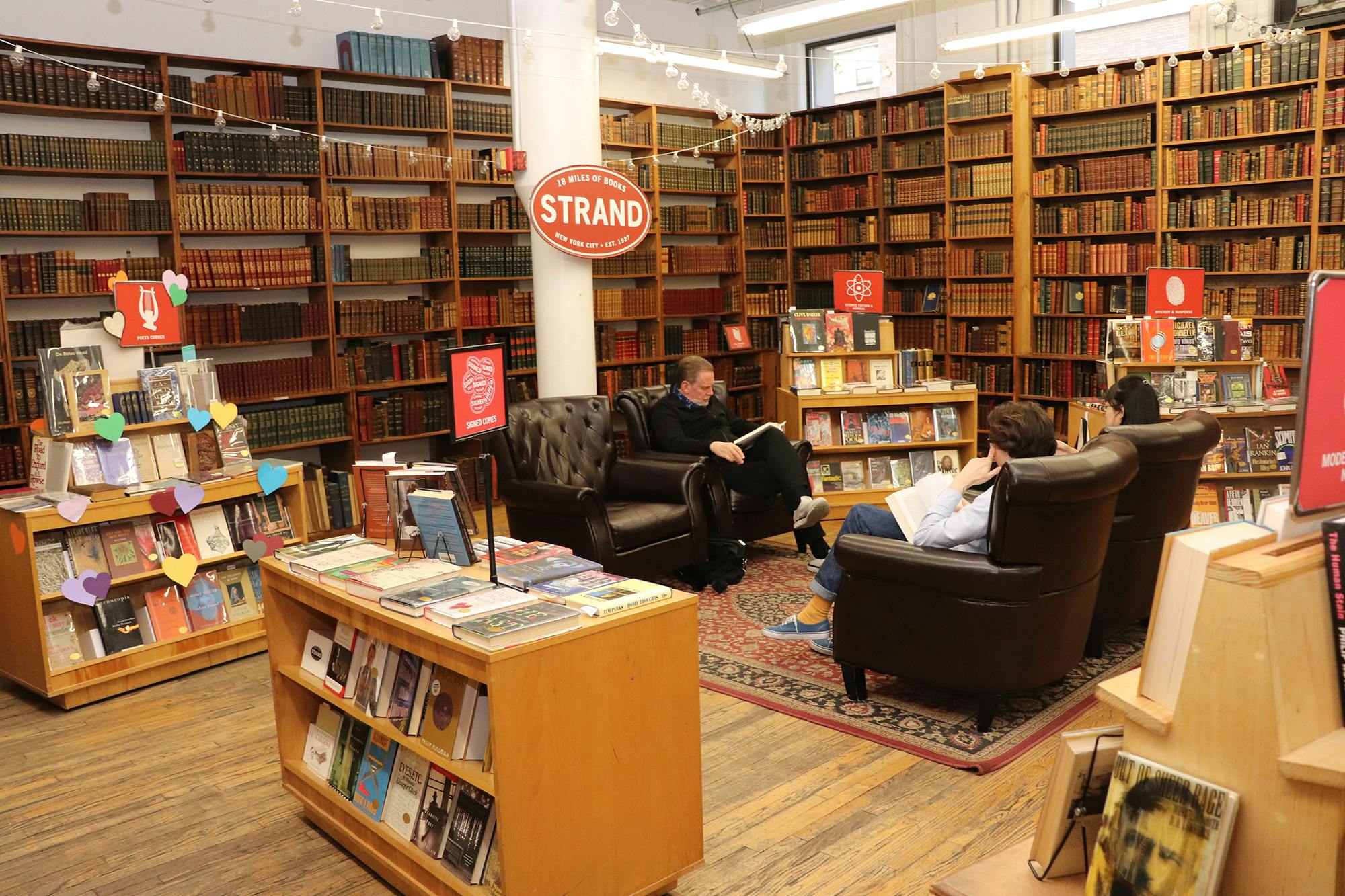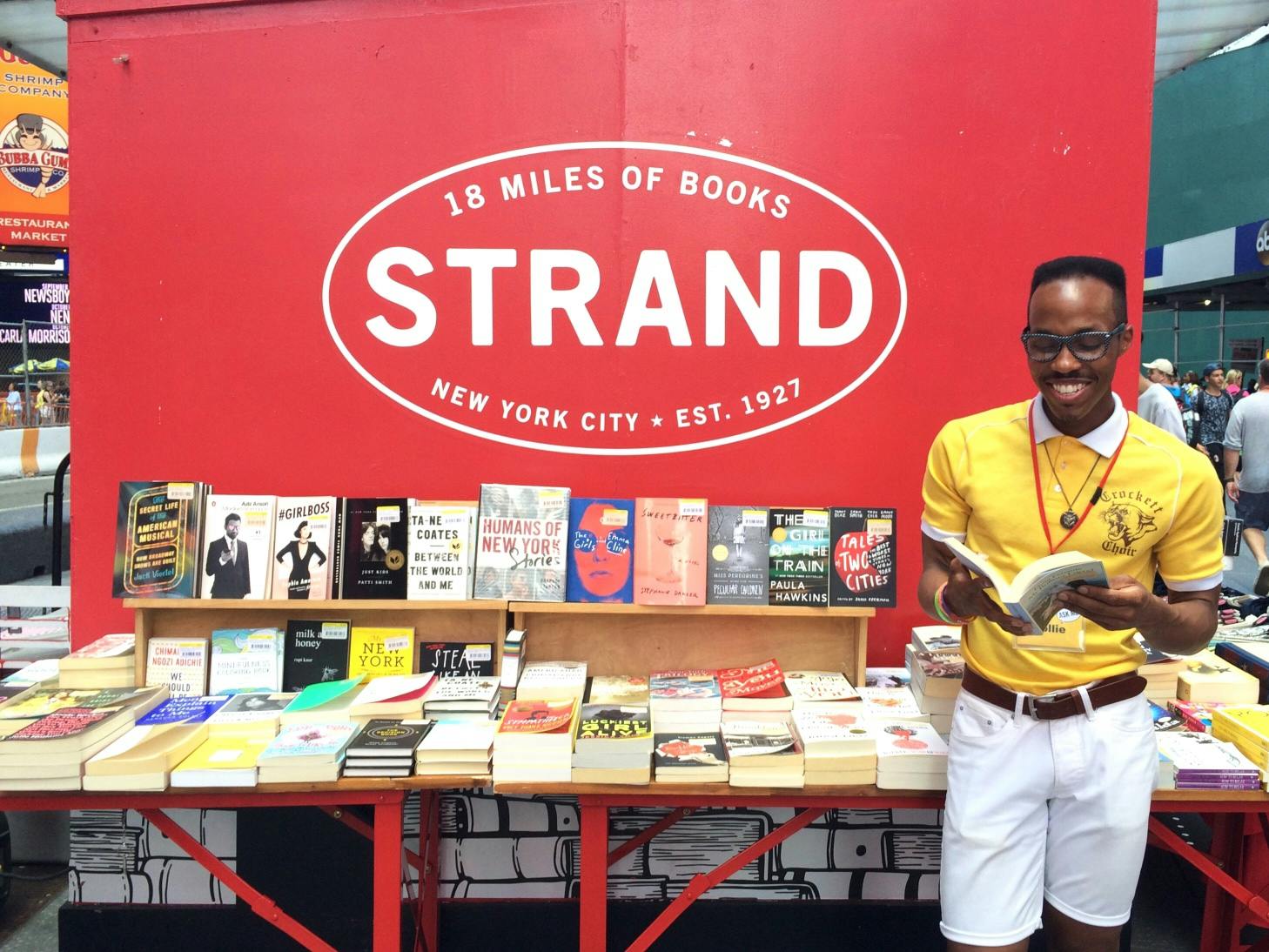 There's nothing like wandering through an indie bookstore whose employees know and love books. A visit to one of these stores may change your life by introducing you to a new author or a book you'd missed in your favorite genre.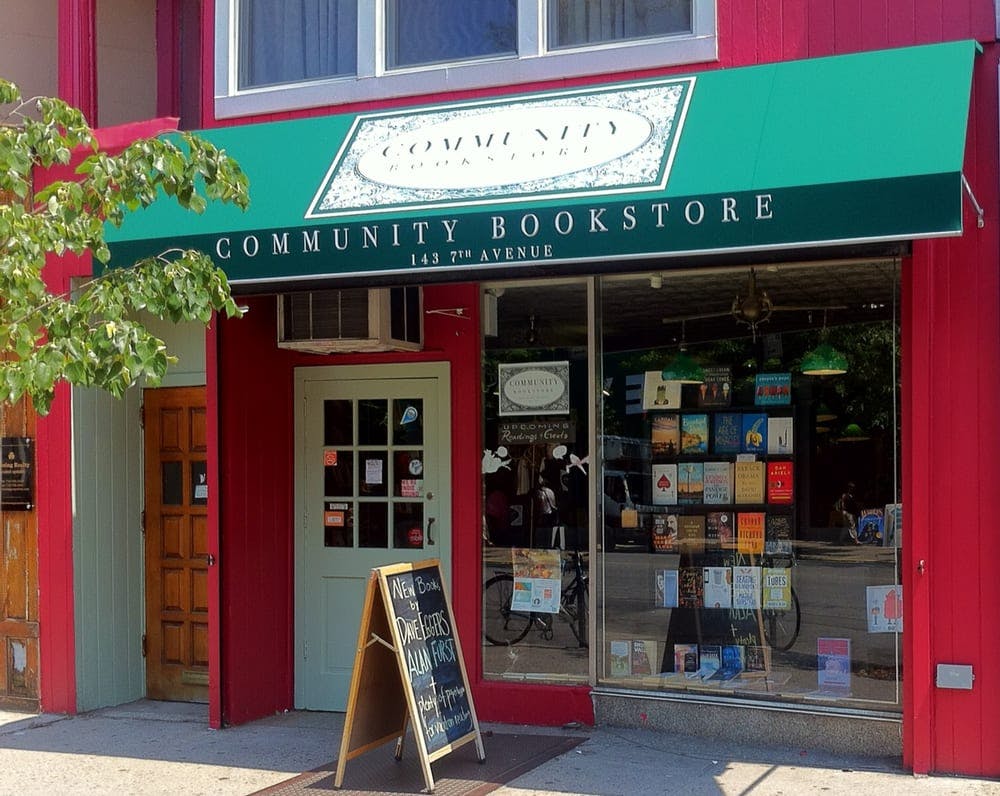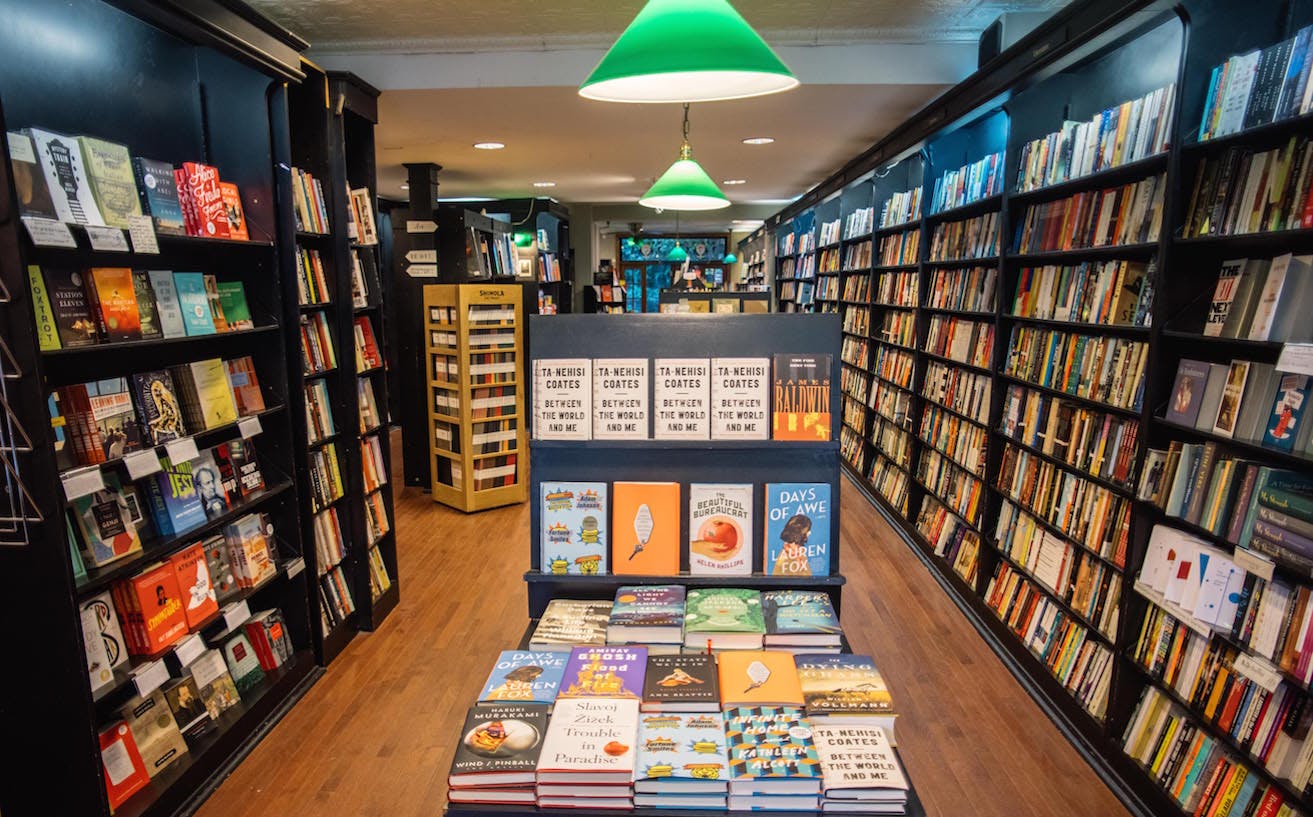 And of course, if you get to JFK and need a book or magazine for your flight, don't forget to stop in at one of the six Hudson News shops located in Terminal 4.