Back to Newsroom
As we continue to update the T4 community with important, available information regarding COVID-19, it is our goal to show appreciation for those who make up the T4 family. In our series entitled "Heroes of T4," we're highlighting the inspirational and heartwarming actions of employees who ensure the safety and security of all passengers and staff during the COVID-19 pandemic. In the coming weeks, you can look out for more of these stories as we share them on our digital channels.
Patricia Rouzeau– Operations Supervisor, JFKIAT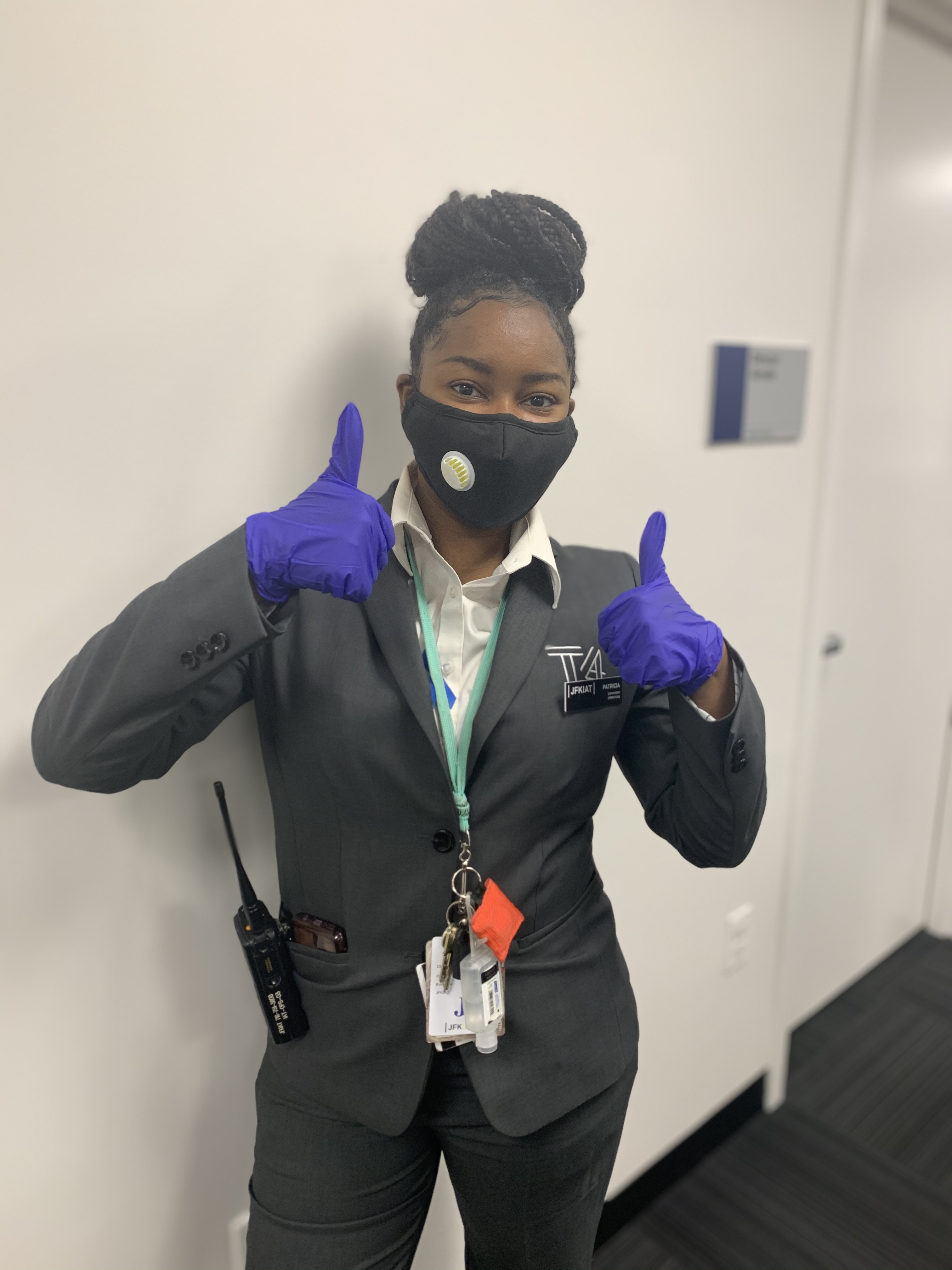 Patricia first started at JFKIAT as an asset management intern in June 2018 and went on to become a full-time operations supervisor in November 2018.
"I love how there is always something exciting happening at T4, from the Lunar New Year celebration down to welcoming Caribbean flights with steel pans during the Carnival season," says Patricia. Because of COVID-19, Patricia's duties have changed dramatically, allowing her to take over some new roles like ensuring safety in landside operations and taking over different security guard positions.
While her responsibilities have changed with the pandemic, Patricia notes that "we are all in this together."