Back to Newsroom
As we continue to update the T4 community with important, available information regarding COVID-19, it is our goal to show appreciation for those who make up the T4 family. In our series entitled "Heroes of T4," we're highlighting the inspirational and heartwarming actions of employees who ensure the safety and security of all passengers and staff during the COVID-19 pandemic. In the coming weeks, you can look out for more of these stories as we share them on our digital channels.
Roy Sinvany– Assistant Facility Manager, JFKIAT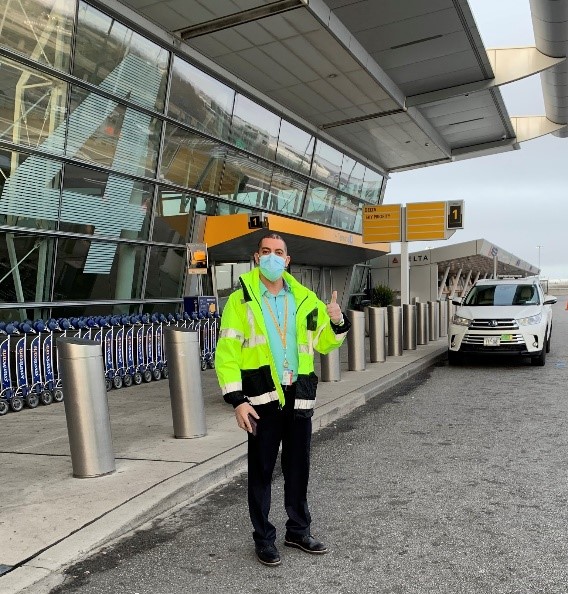 Always up for a challenge, Roy works as an Assistant Facility Manager for JFKIAT to help keep T4 safe and running smoothly. "I like working at T4 because it keeps me on my toes," says Roy.
Roy's drive to get the job done has made him able to adapt and take on new roles during the COVID-19 pandemic. These new responsibilities include "ensuring our partners, employees and staff are equipped with the necessary sanitizing equipment to lend a hand in cleaning high-touch areas of the building."