Back to Newsroom
From the pavement to the parks, from the ice rinks to the golf links, there's no end to the indoor and outdoor athletic activities to enjoy here.
The Polar Vortex has made its exit, and this week, we got a little teaser of springtime temperatures. But New Yorkers flex their muscles in sunshine and snowstorms alike. And no matter the season, even visitors who run around sightseeing all day may want to make time for some concentrated cardio.
The classic winter workout is a spin around one of the city's outdoor ice-skating venues.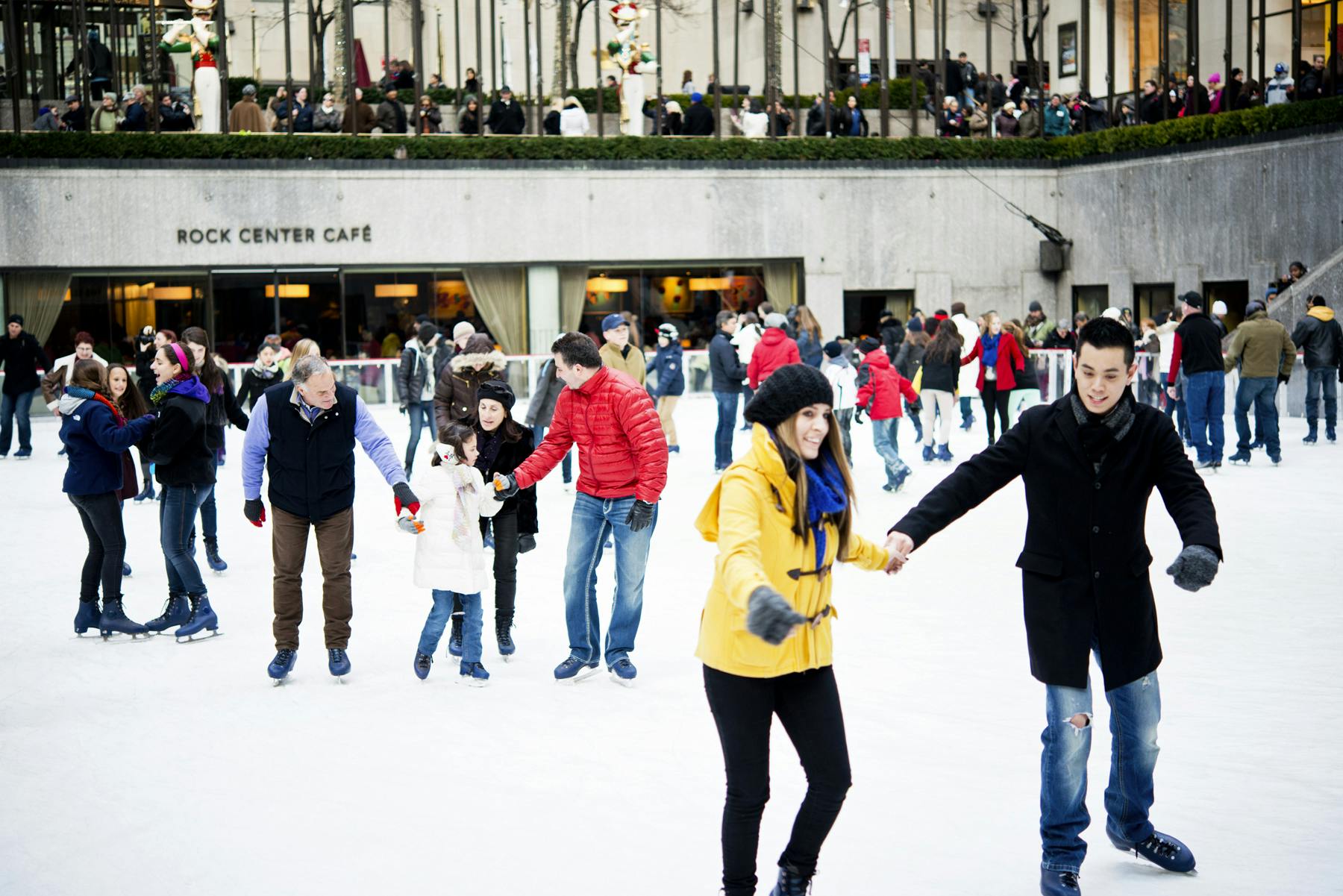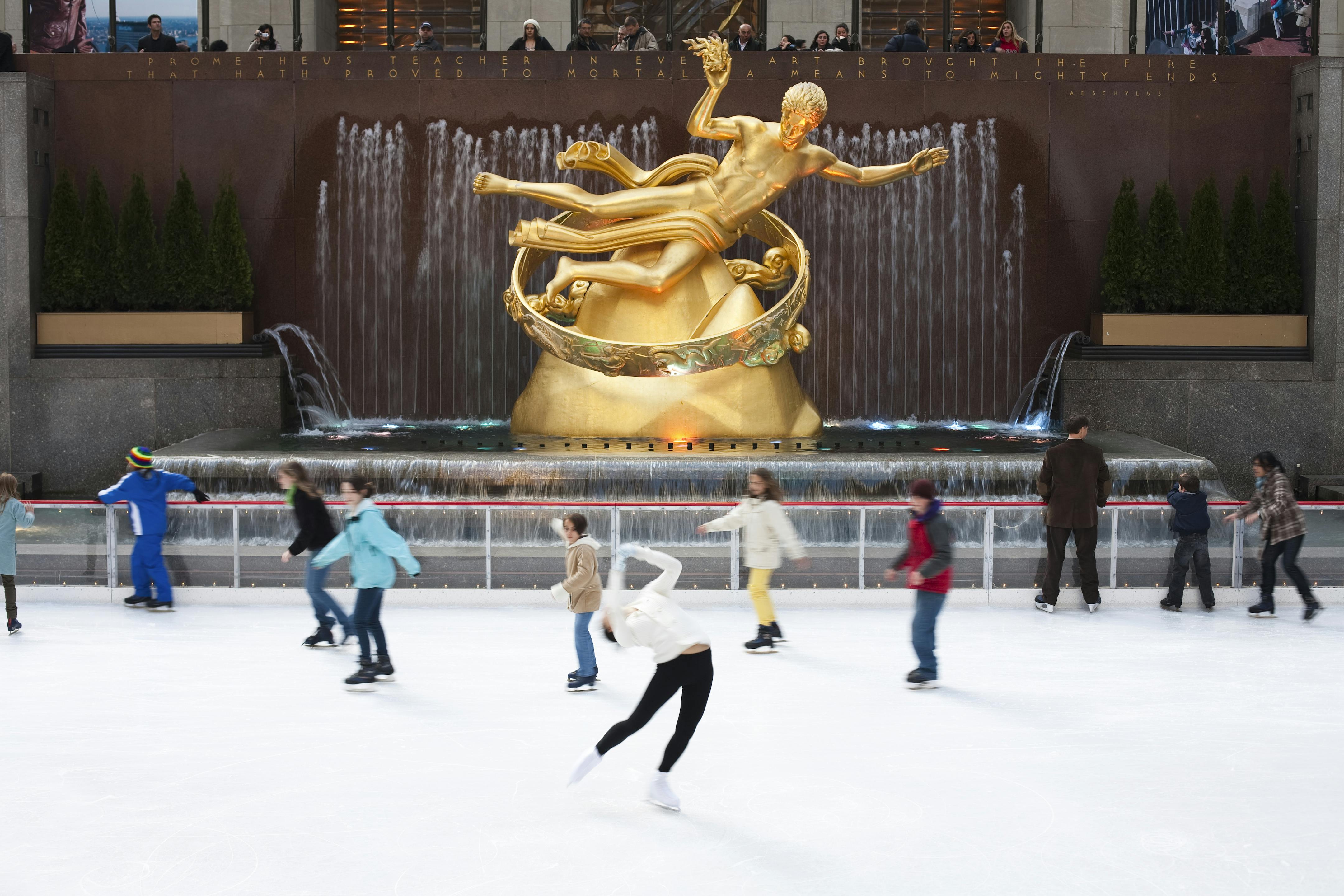 But if just the thought of all that ice makes you want to run indoors, maybe you'd prefer a little beach volleyball. That's right: beach volleyball in February. It's not as crazy as it sounds, because this beach is indoors at Chelsea Piers. The facility also offers adult and youth rock climbing walls, Full Swing simulators that give you the virtual experience of playing on 55 golf courses around the world, and a full range of team sports and gym workout options. Just visiting? You can get a Chelsea Piers Fitness day pass for $50.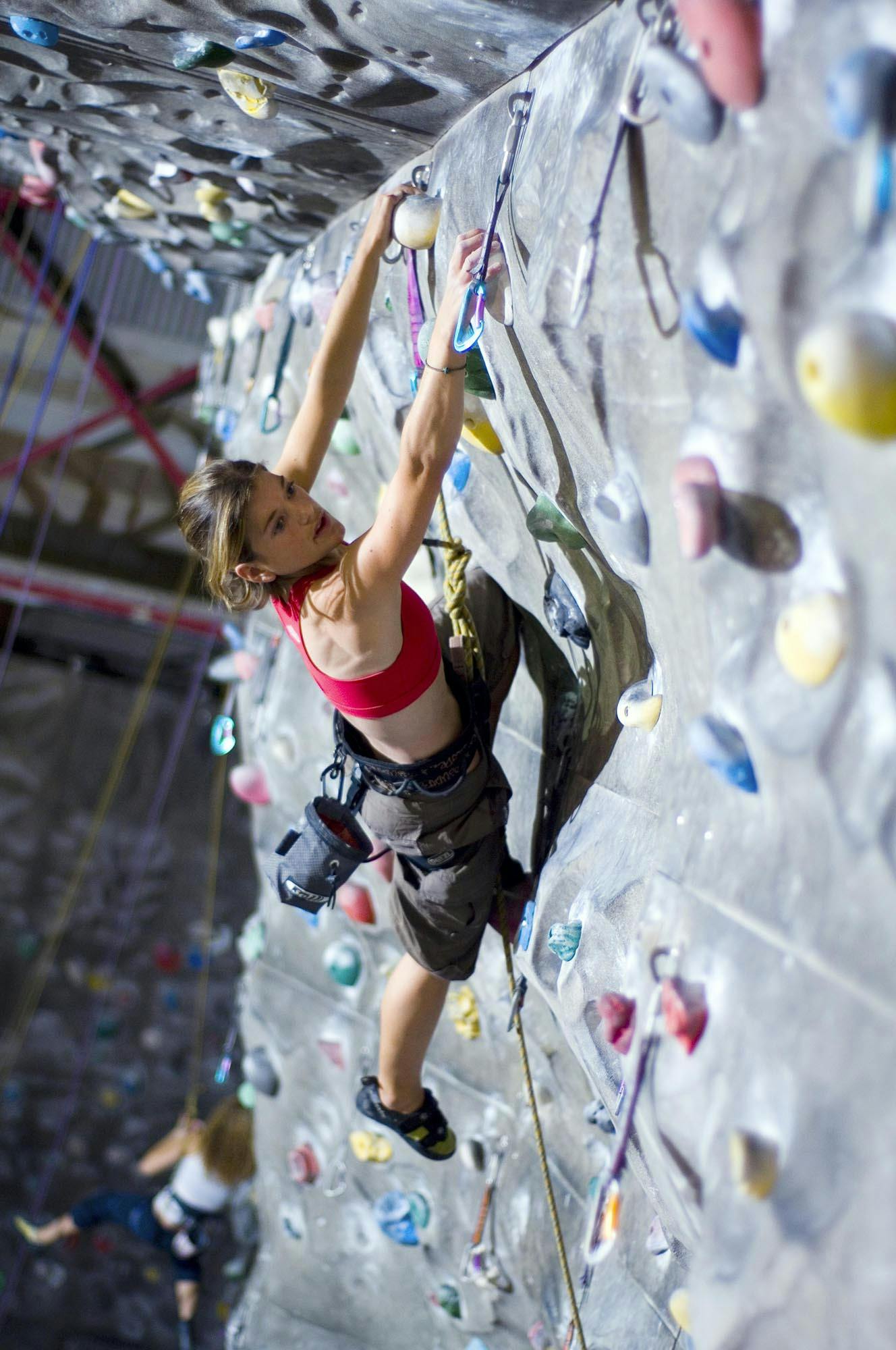 Or maybe you just want to go for a run but would like a little company. Head over to Paragon Sports any Tuesday, Thursday, or Sunday for the 6:00 p.m. Run Club. People start gathering at the store about an hour before to socialize in advance of the run, which usually takes 60–90 minutes, and then sometimes return to the store afterward for light refreshments. There are also sometimes corporate sponsored runs like the one scheduled for 6:30 this Tuesday, February 12, when Gore-Tex will offer demo jackets to try during the run along with giveaways during the social event afterward. Email [email protected] if you have questions or want to reserve your spot.
And speaking of running: applications for the 2019 TCS New York City Marathon drawing are open until Thursday, February 14. Submit your name here. The drawing will be held on February 27, and the race will be held on November 3. Another option, if you live outside the U.S. and want to run with a group from your country, is to connect with an international tour operator that is authorized to sell a "Marathon Package." The organizers advise: "Please be sure to book your Marathon Package only from one of the official International Tour Operators listed on our website." You can find that list here.
Now get out there and burn some calories so you don't feel guilty about having dessert tonight!