Back to Newsroom
New York City is home to more than 40 breweries. That includes a mix of those that are licensed here, those that brew in the city, and those that brew upstate but have a taproom here. If you're looking to explore the local brew scene, you'll find reasons to pull up a barstool in all five boroughs.
"There's so much great beer here. New York City is a fantastic beer destination," says Ann Reilly, executive director of the New York City Brewers Guild.
She sees the market's growth as an extension of the farm-to-table dining movement, increased awareness of where food and drink come from, and growth in the desire to support community enterprises. Strong Rope Brewery, whose line includes classics and seasonals as well as wine, cider, and spirits, is an example: it markets itself as "a New York State farm brewery" and uses "100% New York ingredients for all our beers."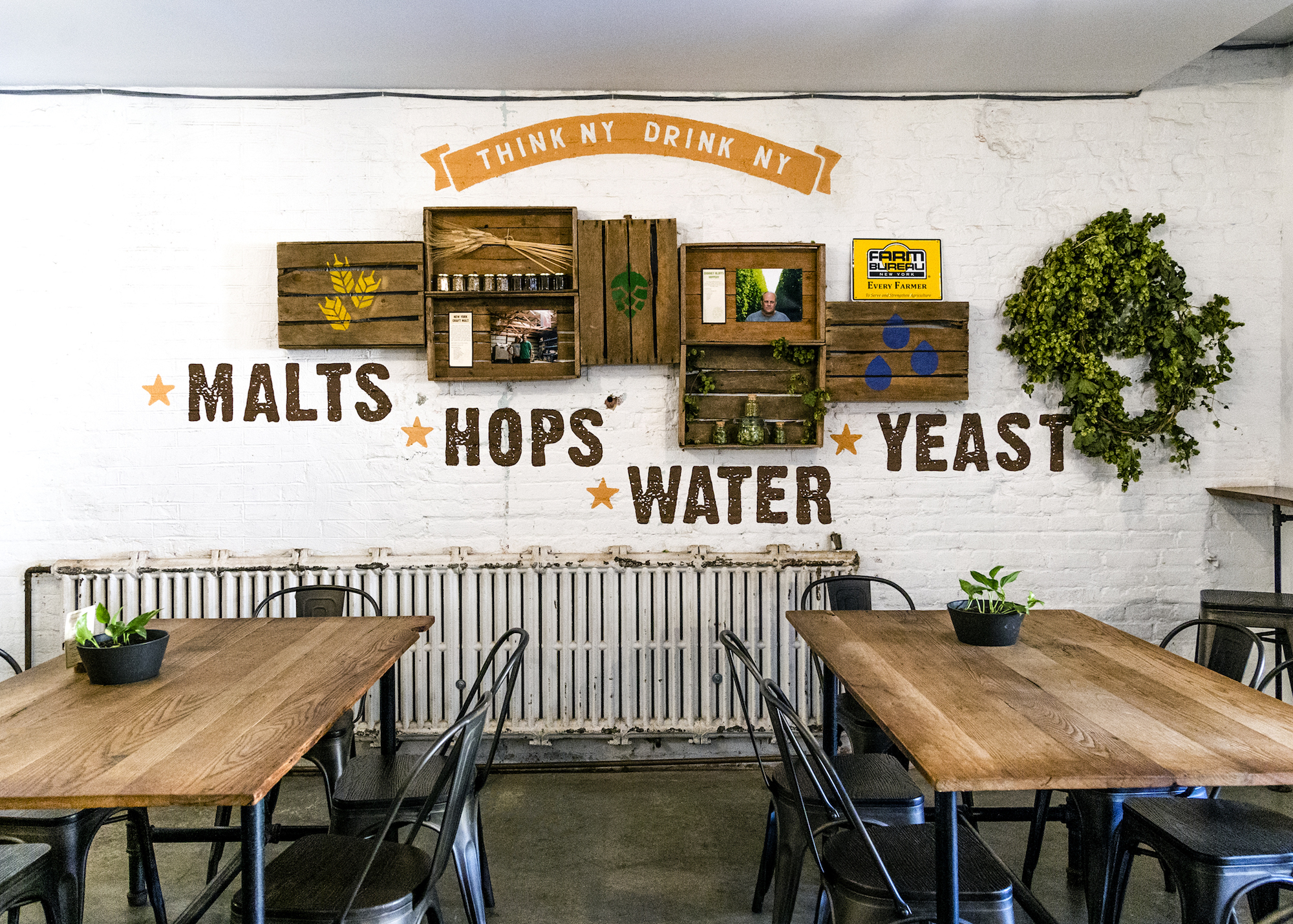 Beyond that, New York City water is playing a role in the popularity of locally produced beers. "Everyone knows how great it is for bagels and pizza," Reilly says. "That applies for beer, as well. The pH and the science of our water really lends itself to brewing."
With so many resources at hand, the city's breweries are experimenting with styles. To illustrate the variety, Reilly points to Transmitter Brewing, which specializes in wild ales and golden lagers, and Wild East Brewing Co., "which is about to officially open—they've had their beers in the market for just about a month now—and is focusing a little more on sours and wild fermentation."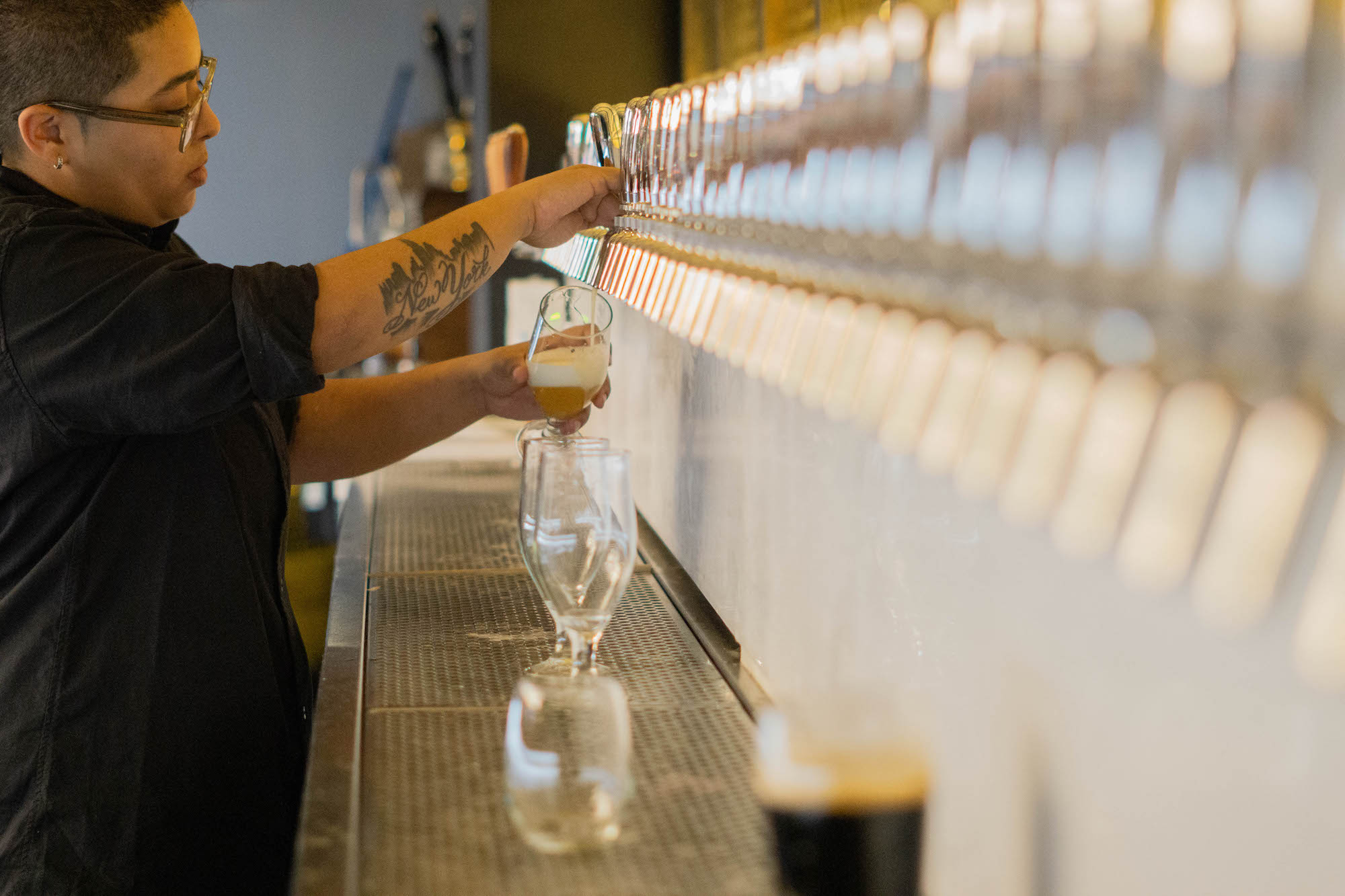 Many of the breweries offer tours, a feature launched by Brooklyn Brewery. "None of us would be here without Brooklyn Brewery," Reilly says. "They paved the way for all of us to exist. On any given day of the week, there are tourists from literally all over the world in their taproom." She notes that on weekends at Five Boroughs, "you can show up and get a tour," while Evil Twin offers ticketed tours at least once a month. "Most of the other breweries do them a little informally, and many participate in Open House New York every October."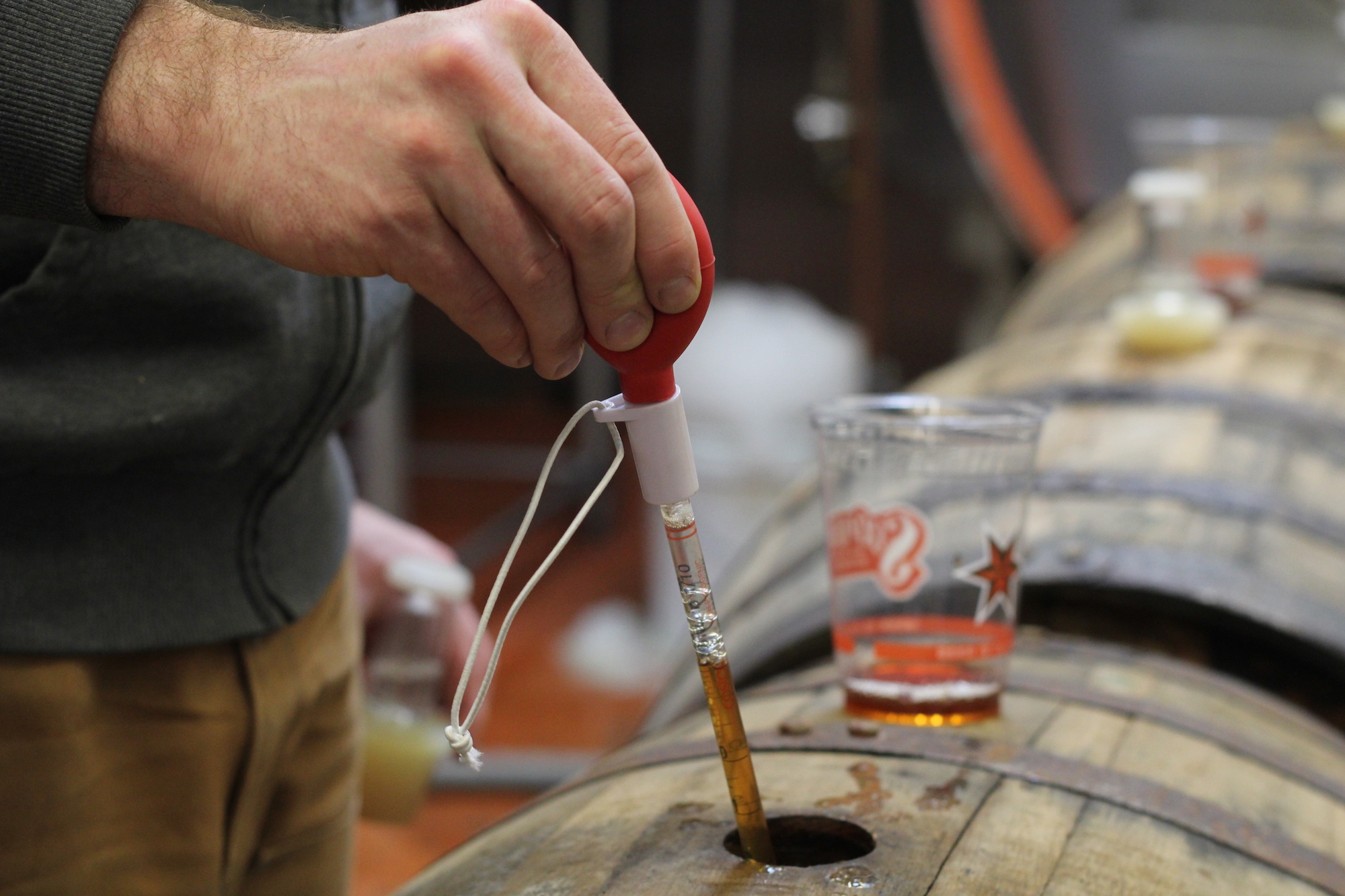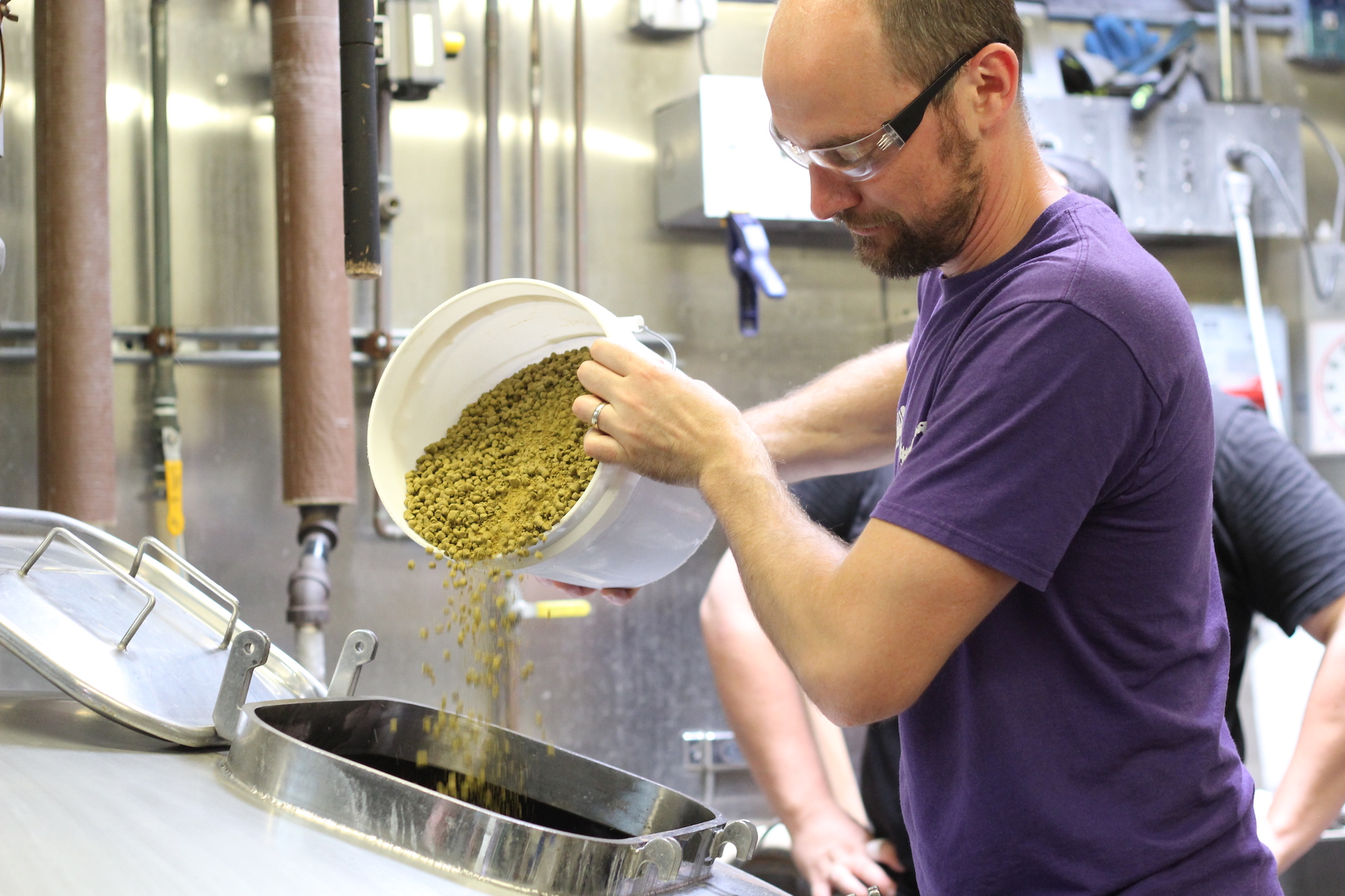 And then there are the neighborhood-centric pub crawls. Long Island City, Gowanus, Carroll Gardens, and Bushwick are among the destinations where you can take a walking-and-sampling tour. The Guild's website includes an interactive map of members throughout the city; you can pick a neighborhood and decide how many places to visit.
Brooklyn has the heaviest concentration, followed by Queens. Manhattan has one of the newest establishments: Torch & Crown, which is about to open a brewpub in TriBeCa and also has a Bronx production facility. The Bronx is also home to Bronx Brewery and Gun Hill, both of which operate taprooms.
"And Staten Island has Kills Boro and Flagship, which are both walking distance from the ferry," Reilly says. "On a nice sunny afternoon, you can take the free ferry. That's great for out-of-towners. You get a great view of the city, the Statue of Liberty, and Ellis Island, and then you can walk off the ferry and within a manner of blocks be at Kills Boro and Flagship."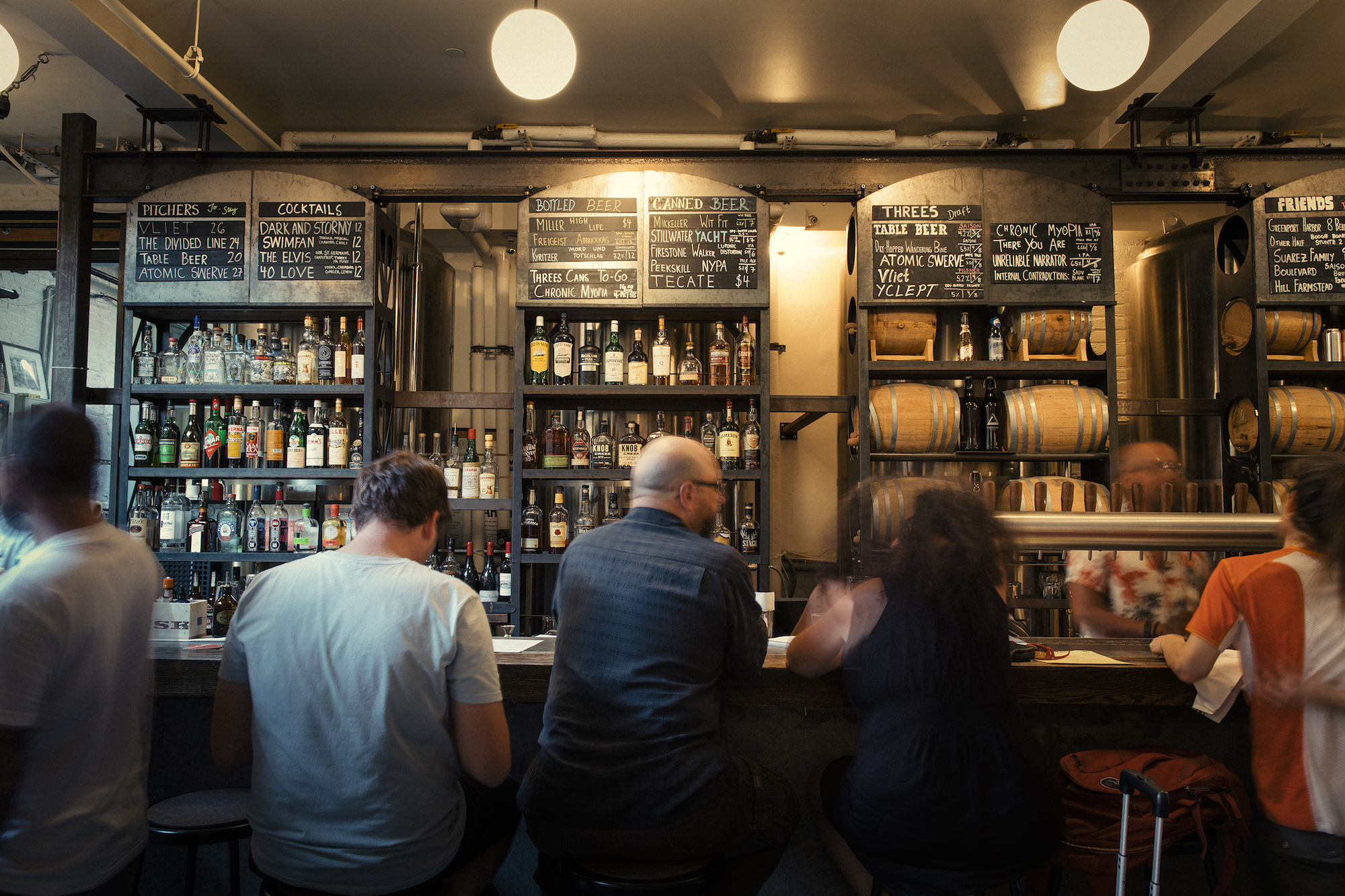 Looking for places to drink and dine? "A number of restaurants have a significant number of tap lines," Reilly says. Check out The Grand Delancey or Bushwick's The Well, which "has 60 lines of beer at all times as well as an insurmountable number of cans and bottles available." She also points out Blind Tiger Ale House as "a storied New York City beer bar and tourist destination."
In addition to the map, you can discover and track brewers and taprooms in the city with two apps: Untappd and ThinkDrinkNY. You'll also find a full list of New York City Brewers Guild members and links to their websites here. Cheers!
Header image credit: Matt Furman