Back to Newsroom
Every day, it seems you can see the whole of humanity passing through T4. People arrive from or board flights to destinations around the world. The music of their native languages is the soundtrack of life in our terminal. And they bring with them the international traditions that come together to create the unmistakable culture of our city.
But our hometown's diversity extends to others who we want to remember and celebrate on this day of giving thanks: the remarkable volunteers whose empathy, compassion, and commitment to helping others makes us proud to be New Yorkers.
As millions throughout the country gather to celebrate the holiday with friends and family, one group of New Yorkers is taking time to touch the lives of those who otherwise would not share a feast with anyone today. More than 1,200 God's Love We Deliver volunteers, many donating their cars as well as their time to the cause, will deliver meals today to individuals who are unable to shop or cook for themselves due to serious illness or physical restrictions.
In total, they'll deliver 8,000 Thanksgiving meals, an agency record—the latest milestone for an organization that last year marked the preparation and delivery of its 22 millionth meal. If you'd like to get involved, email the organization or visit www.glwd.org/volunteer to learn more about volunteering.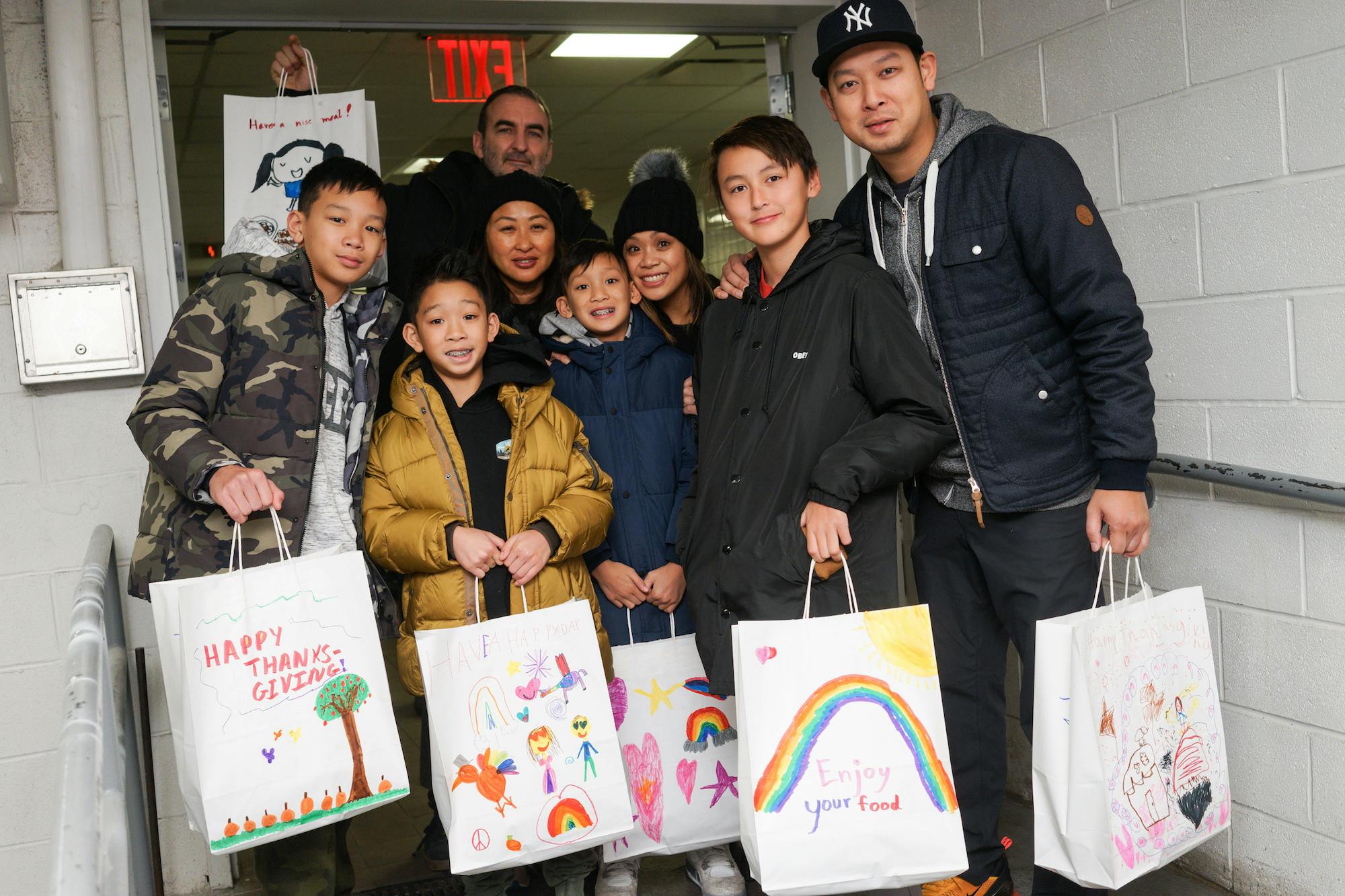 If you passed through Brookfield Place earlier this month, you could not help but be impressed by the Canstruction exhibit. The annual design competition "challenges teams of architects, engineers, and contractors to build sculptures made entirely out of unopened cans of food."
Now that the exhibit has ended, the cans used to make those creations are being donated to City Harvest, which distributes them to those in need. The organization also receives cans of food that Canstruction visitors bring with them to donate in lieu of paying an admission fee to the exhibit. If you missed the exhibit this year, plan to make it a part of your pre-Thanksgiving activities for 2020.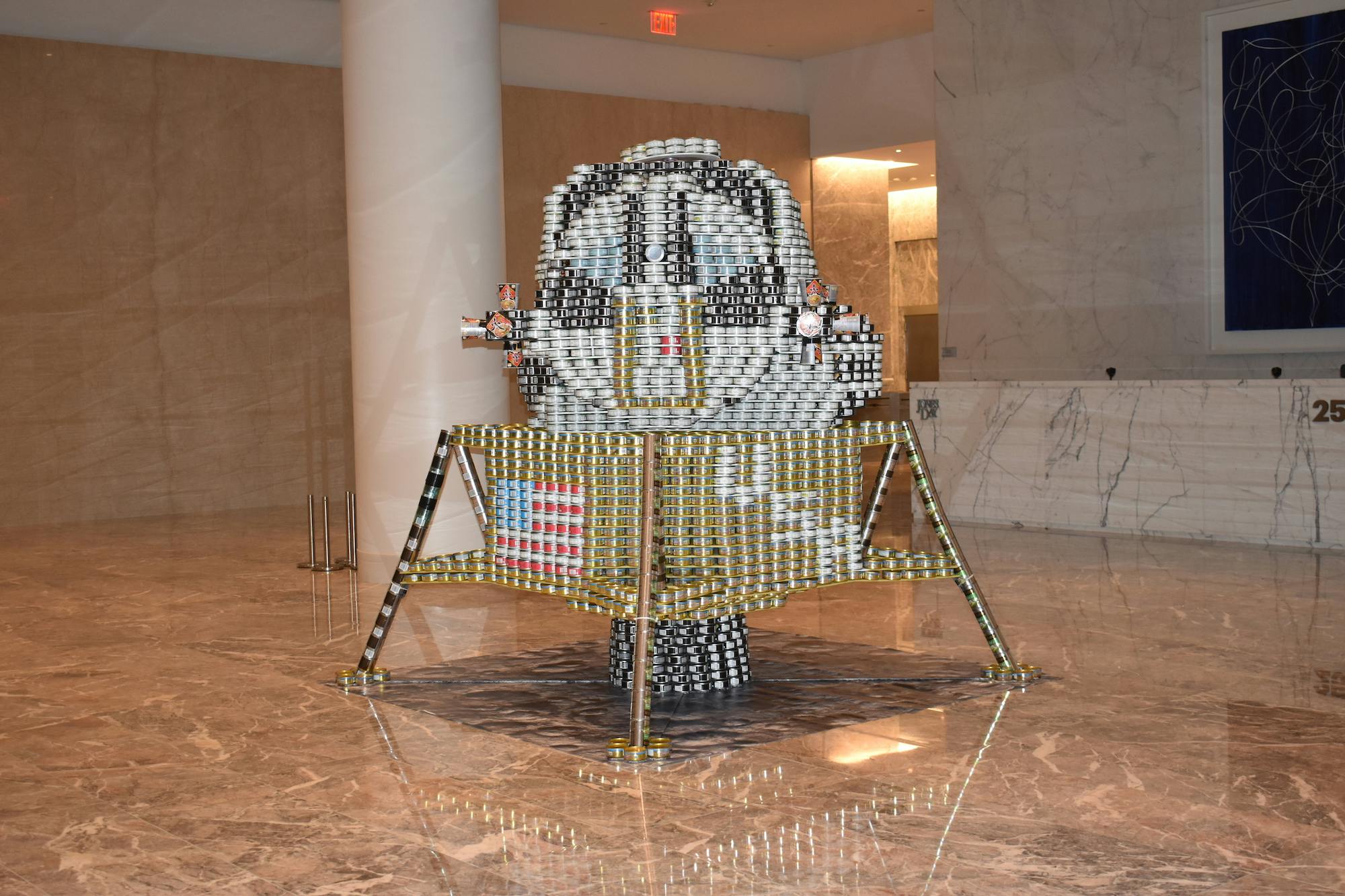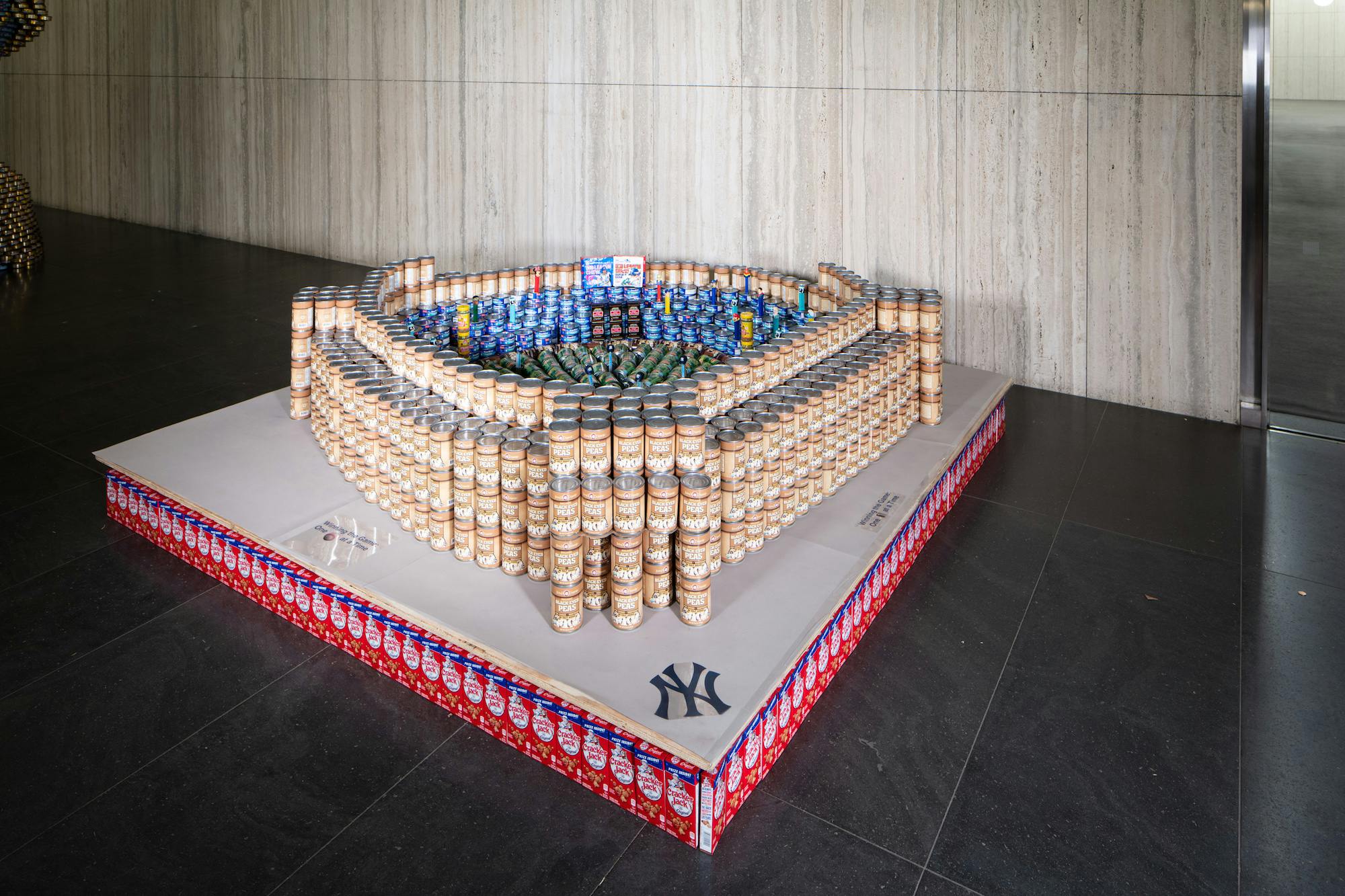 We're also celebrating the upcoming launch of a New York Botanical Garden program "that will harness the power of nature to help heal the minds and bodies of veterans who are being treated for a wide range of mental and physical health challenges." Starting in January, it will offer the program in collaboration with the Resilience and Wellness Center at the James J. Peters Veterans Administration Medical Center in the Bronx.
The program, called THRIVE, is new, but the Garden has been offering support to veterans for more than a century, since the end of World War I. Click here to read the full announcement about the program.
These are just a few of the ways in which New Yorkers contribute to the life and vitality of our city. If their stories have inspired you to get involved, we thank you, too—and we encourage you to visit New York Cares to learn about volunteer opportunities here. These FAQs can answer some of your questions about what you can do to help. And please join us in giving thanks to all the volunteers here who give their time and their hearts to ensure that no one has to stand alone in our city.
Header photo credit: Rommel Demano