Back to Newsroom
At Terminal 4, we are continuously striving to find new ways to show our appreciation for our employees. Our series, Humans of T4 takes pride in honoring all employees who work in the terminal by highlighting inspirational and heartwarming stories of those who make up the T4 family. We invite you to follow along!
Yonette Hercules – Officer in Charge, CDC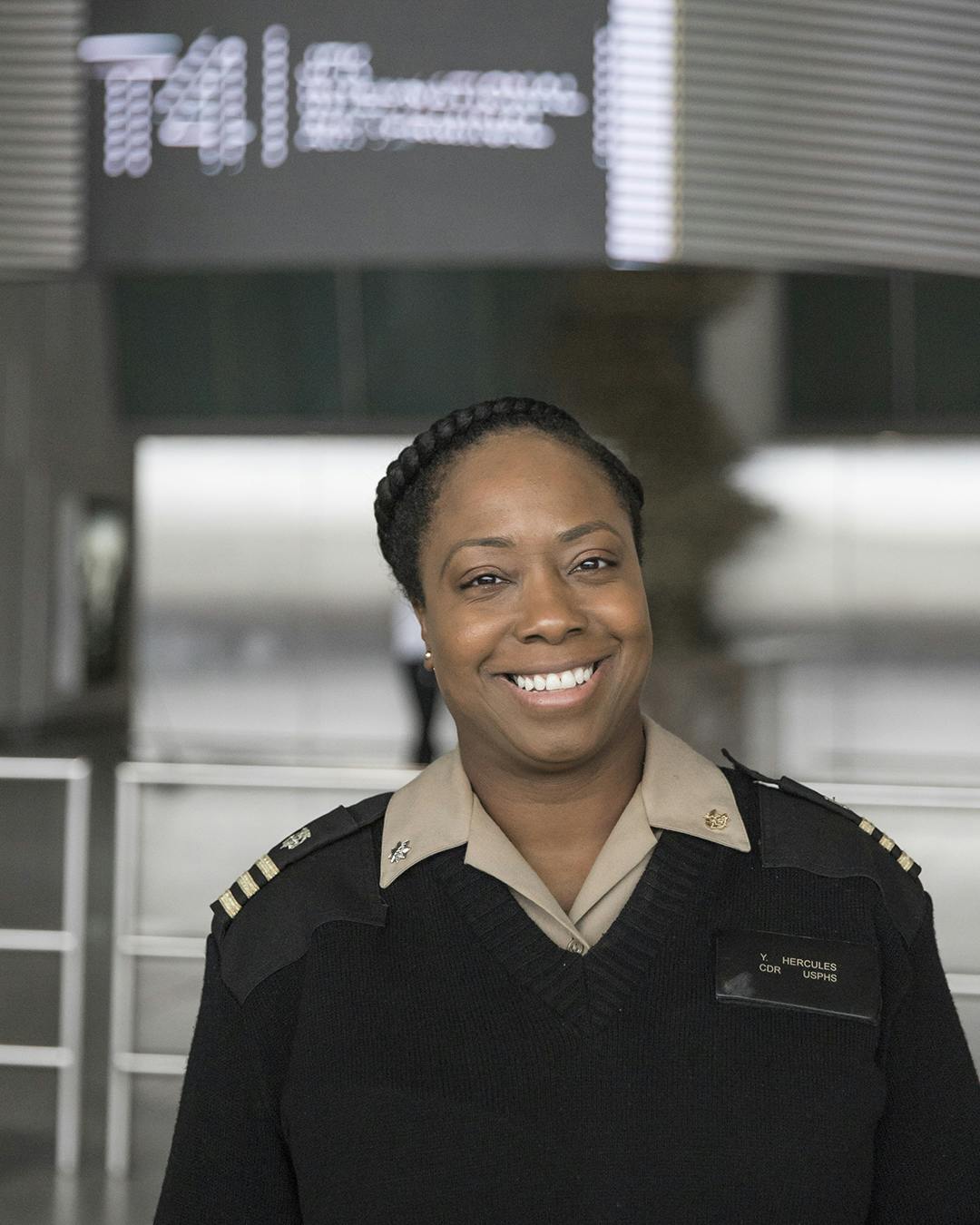 As a commissioned officer for the United States Public Health Service, Yonette is the Officer in Charge for the CDC Quarantine station at JFK Airport and the New England states.
"I've worked here for 6 years and every day is different. Because New York has the most international flights, a little bit of everything coming from through JFK every day. The general public doesn't know that the CDC is physically here at JFK and that we run a quarantine station, but there are 20 quarantine stations in the country for any ill passengers that meet a certain criteria who are coming from an international flight. The space serves as a place to evaluate passengers if needed before EMS can take them to a hospital if needed." she says.
"JFKIAT is one of the partners the station works with they're able to help us take action quickly, which is helpful if we need to have a massive response. We were the first airport to stand up active surveillance to Ebola back in 2014. Any day here is unique in of itself. It's like a smorgasbord of what's next."