Our goal is to create an environment of safety, transparency, governance, compliance, and trust in all aspects of our organization. This will promote business integrity, economic stability, corporate responsibility, and position T4 for long term development and resilience.
To JFKIAT, corporate governance involves balancing the interests of all our stakeholders. Based on the Corporate Governance Code, JFKIAT employs a formal program to continually review our organization's policies, procedures, and actions to help prevent and detect violations of applicable laws, rules, and regulations. The program is based on the U.S. Sentencing Guideline's five elements:
Leadership (Tone at the Top, Fiduciary Duty, Board of Directors)
Risk Assessment (Risk Management Program)
Standards and Controls (Corporate Governance Code, Code of Professional Conduct, Policies and Procedures, Compliance Checklists)
Training and Communication
Oversight (KPIs and Audits): JFKIAT utilizes scorecards for each department as a set of KPIs tracked and audited throughout the year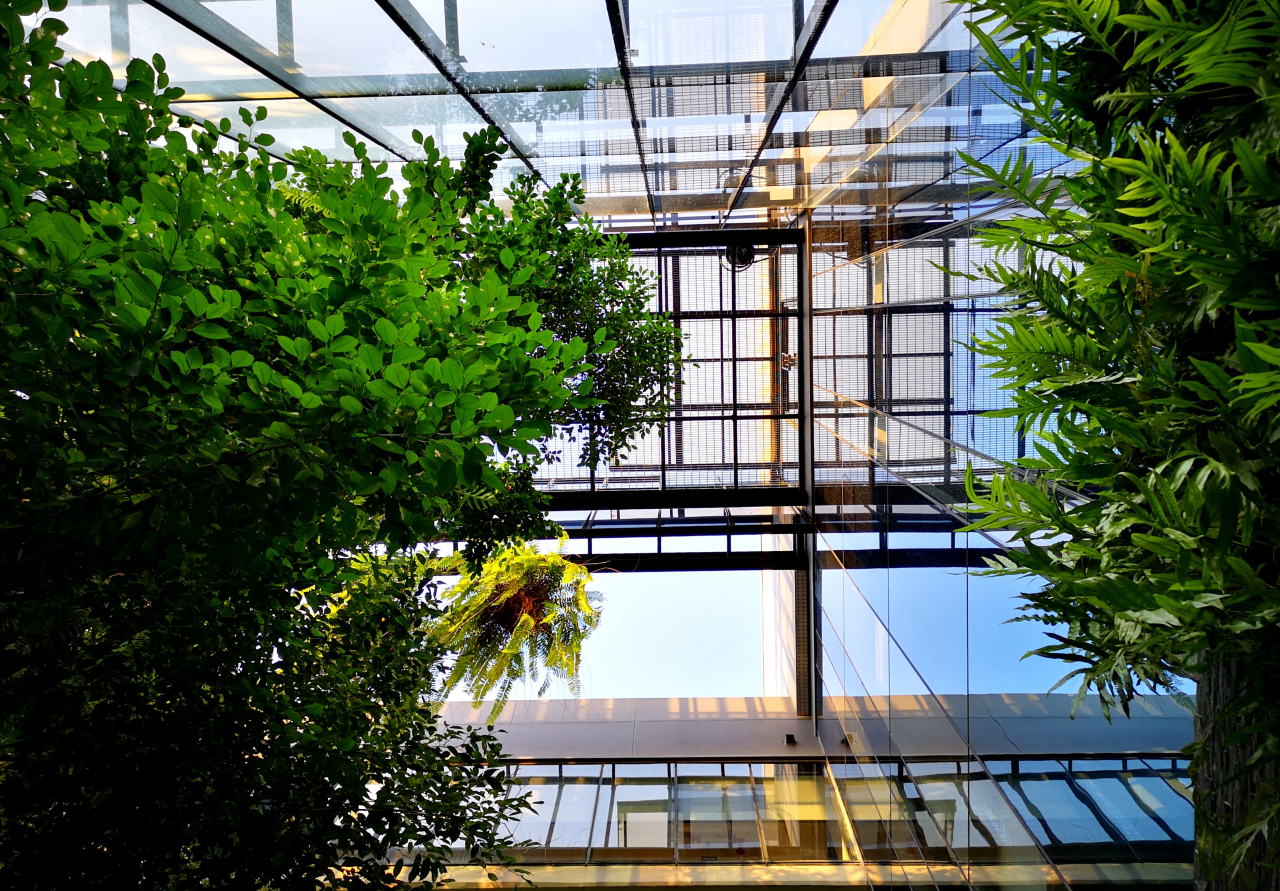 Board Diversity
JFKIAT & Schiphol USA are committed to providing an environment of inclusiveness and equity. Schiphol USA, Inc. has a board that consists of four Directors and meets quarterly. The board members come from diverse backgrounds, experiences, and vantage points. This individuality improves board communication and decision making.
Organizational Structure
At JFKIAT, it takes a joint team effort to provide the ultimate product and better serve our customers. Each department serves a vital role in helping combine resources and efforts to increase performance. This is known as synergy.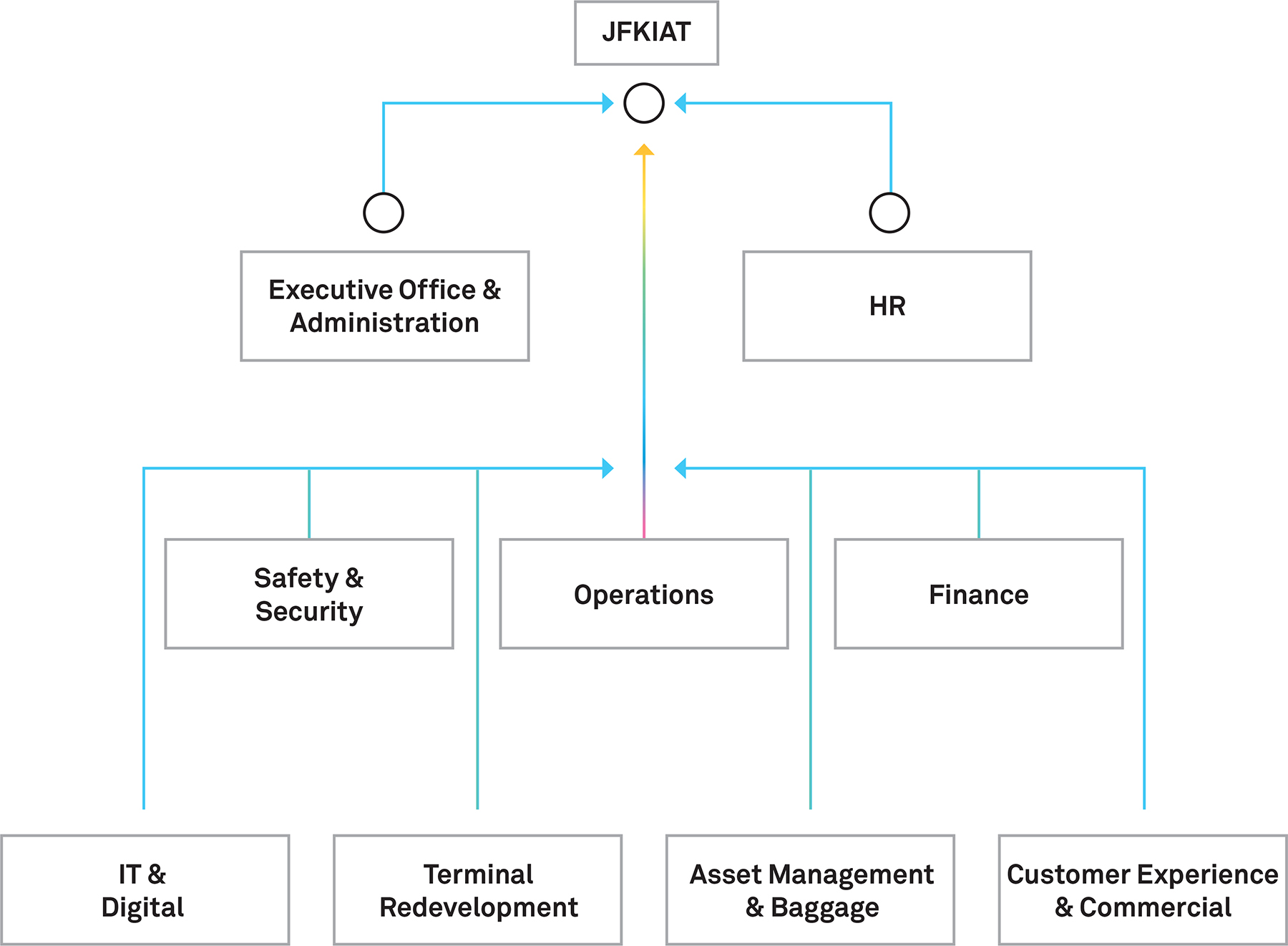 Safety & Security
By fostering an effective safety & security culture, JFKIAT significantly reduces the number of injuries and accidents to employees, contractors, and passengers, thus minimizing the potential security threats and areas of vulnerability. This is reflected in our zero accident culture.
Risk Management
Risk management is a vital component of our business. In preparation for threats and exposures, JFKIAT has implemented and maintained an in-depth risk management process. The goal of our system is to identify, evaluate, and mitigate risks so that we are prepared to respond to any emergency.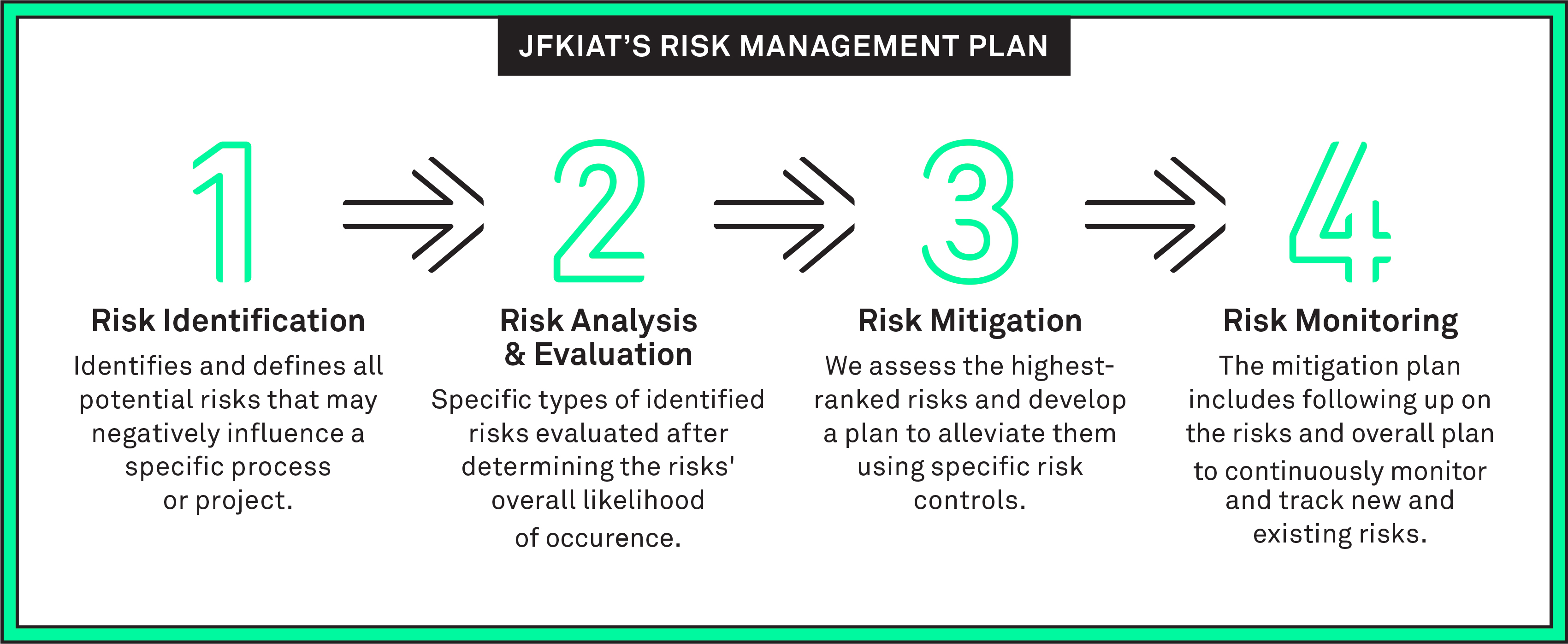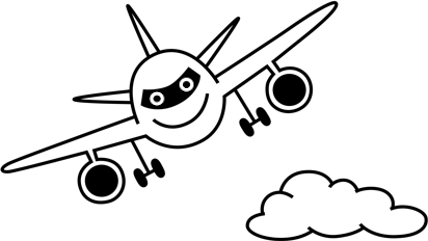 T4 Tip
Need information on authorized airport shuttle services? You'll find a complete list with contact details here.