Back to Newsroom
From emerging musical theater talents to spoken-poetry performers and family events celebrating Harlem's heritage, the weeks ahead are filled with cultural marvels.
Spend an afternoon in Scotland, an evening in Singapore, or go full-on global with a Klezmer-Latin Boogaloo musical mashup. It's all right here in NYC in the next two weeks.
Want a taste of Singapore nightlife minus the jet lag? Check out The New York Botanical Garden's Orchid Evenings events from 7:00–10:00 p.m. on March 30 or every Friday and Saturday night in April. "Step into one of the world's greenest cultures as Supertrees come alive around you, exhilarating with a display of lights and orchids after dark in the Conservatory," the event organizers say. "Sip a Singapore Sling and purchase a bite to eat from the Bronx Night Market Pop-up while freestyle dancers and DJs perform throughout the night, and explore the kaleidoscope of orchid varieties from the 'City in a Garden' and beyond." You must be 21 or older to attend.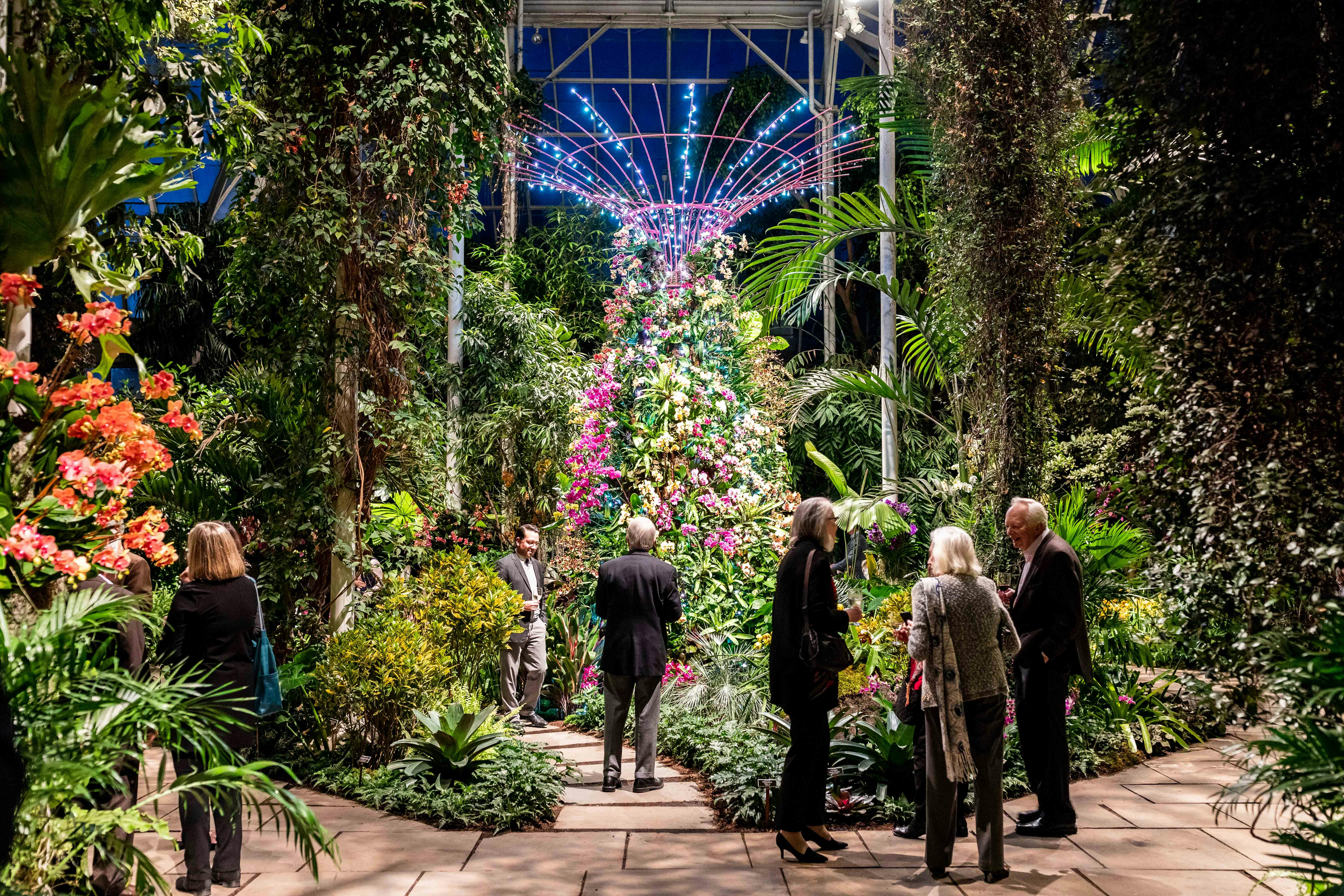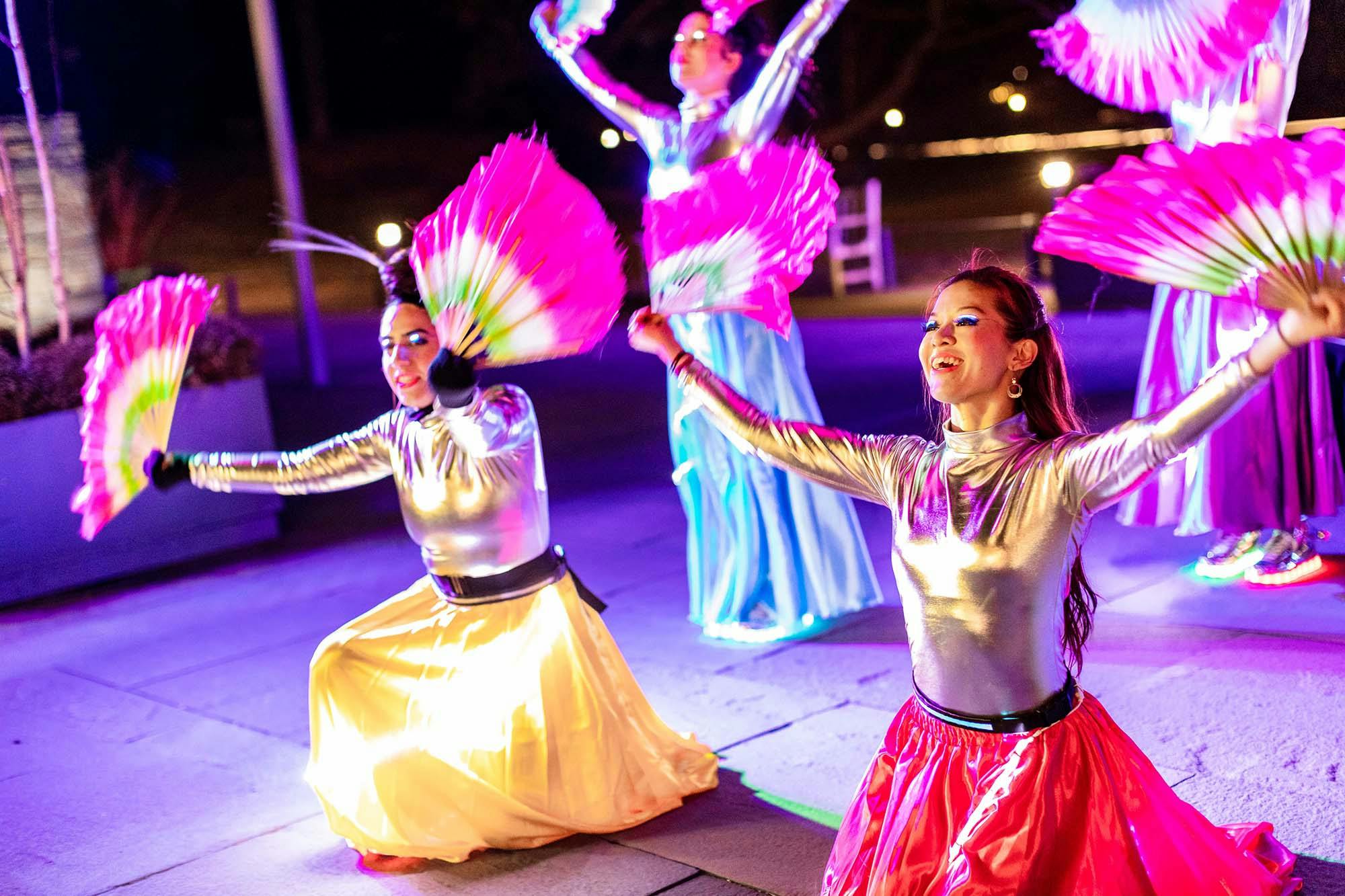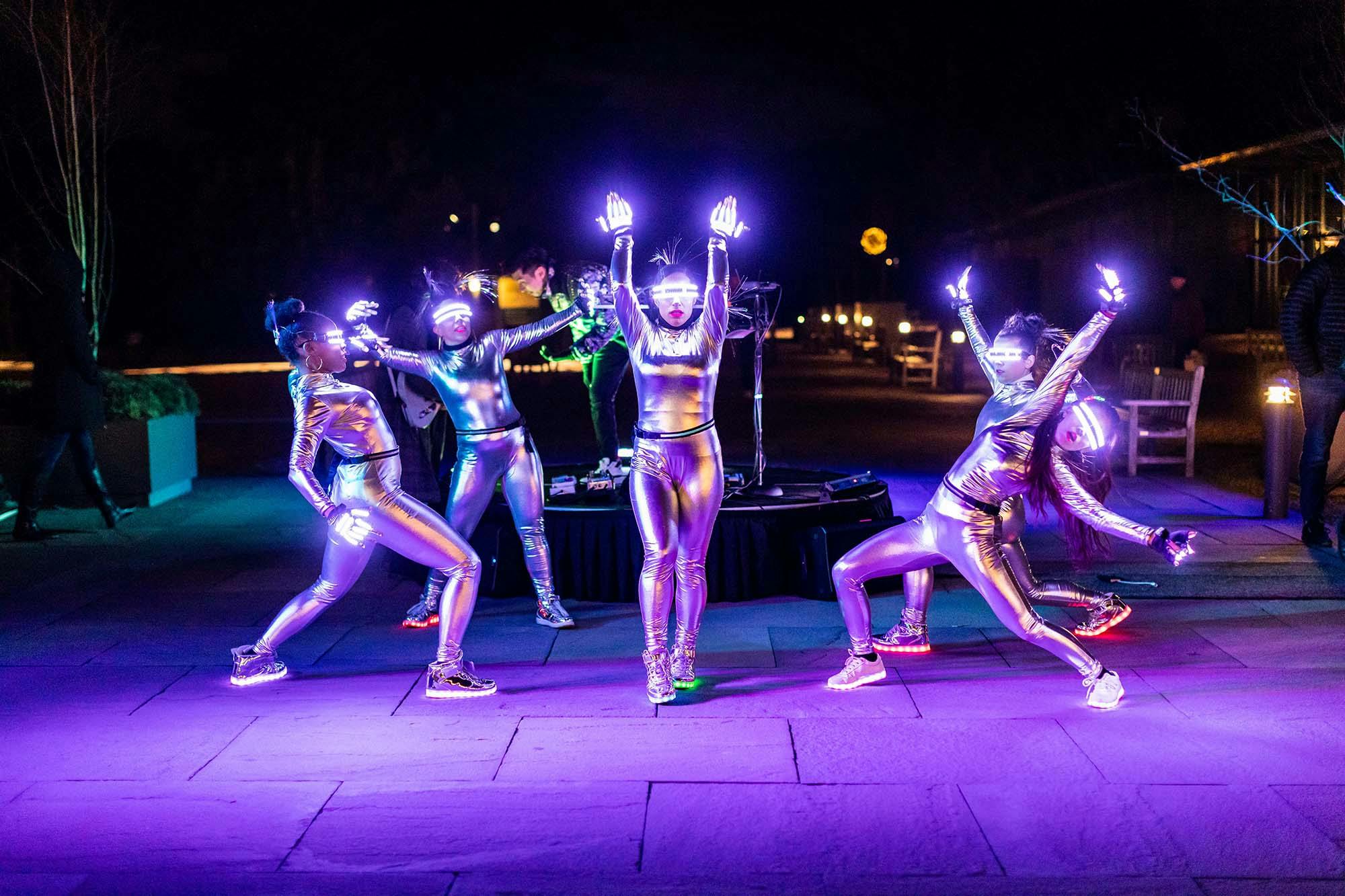 Theater buffs and trend trackers will want to get the inside track on up-and-coming musical theater works at the sixth annual Theatre Now New York Sound Bites 6.0 performance. At this one-night-only event, composers, lyricists, and librettists "present their work in front of a live audience of theatre-goers and industry professionals." Held at Merkin Hall on April 2, the evening "showcases ten new musicals by up-and-coming musical theatre writing teams." Click here to view the full festival lineup.
At 5:00 p.m. on April 4, the Latin American & Caribbean Studies Department, Center for Arts and Culture, and the Dreamers Club at Hostos Community College in the Bronx present "UndocuPoet" Yosimar Reyes in performance along with emerging poets and student film animators, playwrights, and illustrators. "Born in Mexico and raised in California, Reyes is a nationally acclaimed poet (For Colored Boys Who Speak Softly), educator, performance artist, and public speaker." This free event is part of Carnegie Hall's Migrations series. Check here for more upcoming events at Hostos.
Pipes and Drums on the Fountain Terrace, a free event, is part of the Bryant Park Lunchtime Concert Series and the Migrations series. "For the past seven years, the American-Scottish Foundation has presented Pipes and Drums on the Fountain Terrace, bringing a series of lunchtime concerts to Bryant Park during NYC Tartan Week," the organizers say. This year's concerts "feature young musicians who reflect a shared Scottish and American musical heritage." The performances are scheduled for 12:30 p.m. on April 5, 11:15 a.m. on April 6, and 12:30 p.m. on April 7. Check the American Scottish Foundation website for more details.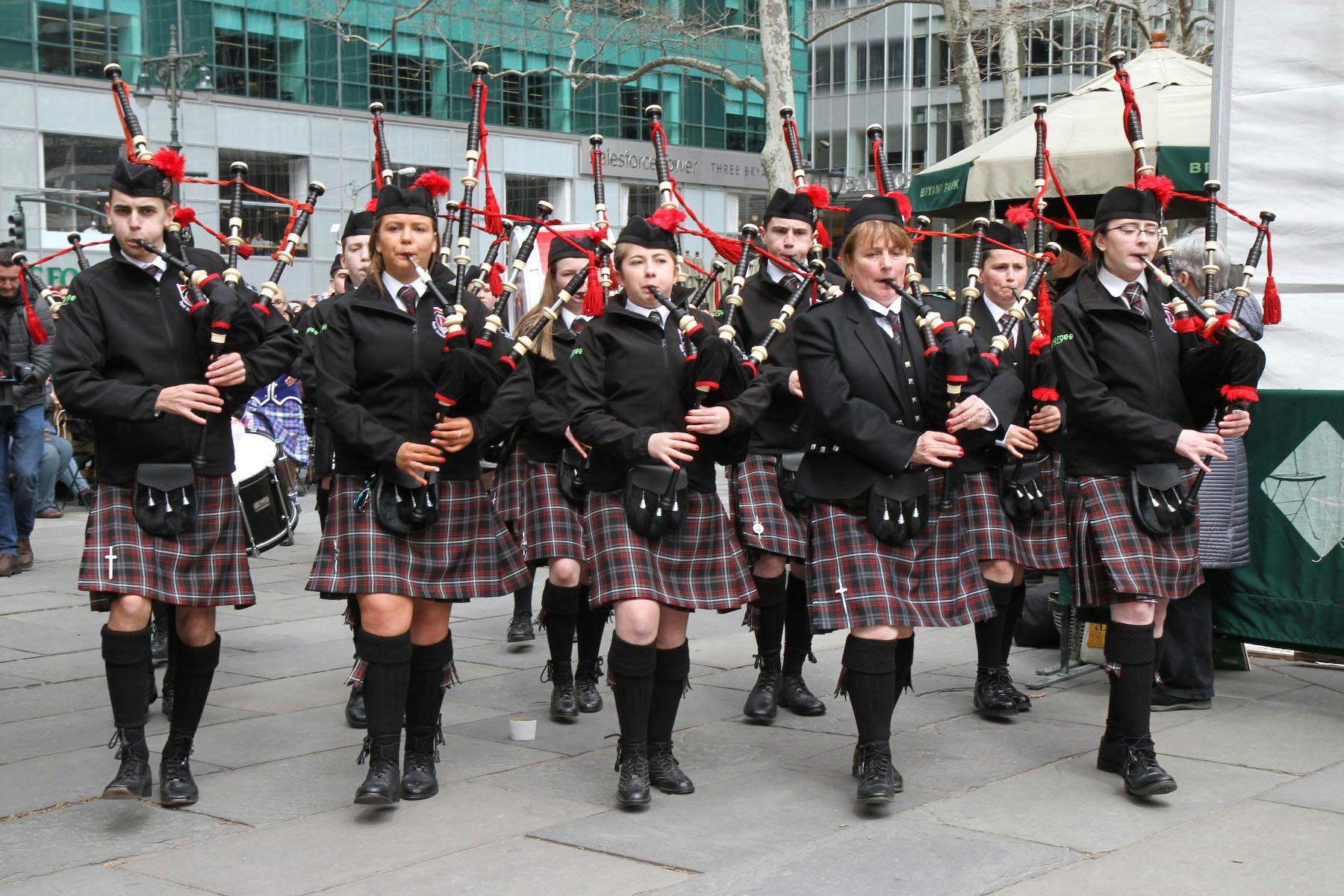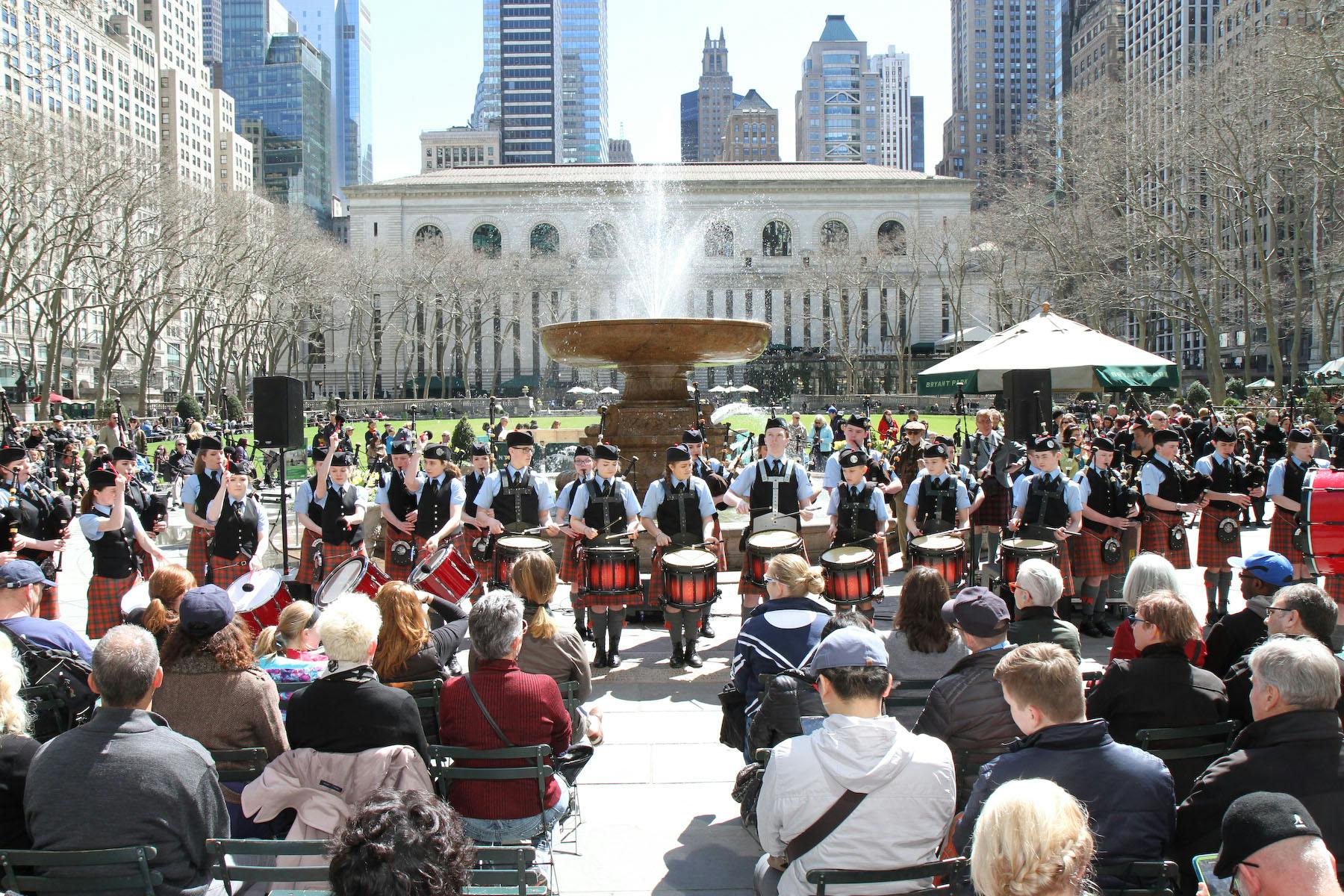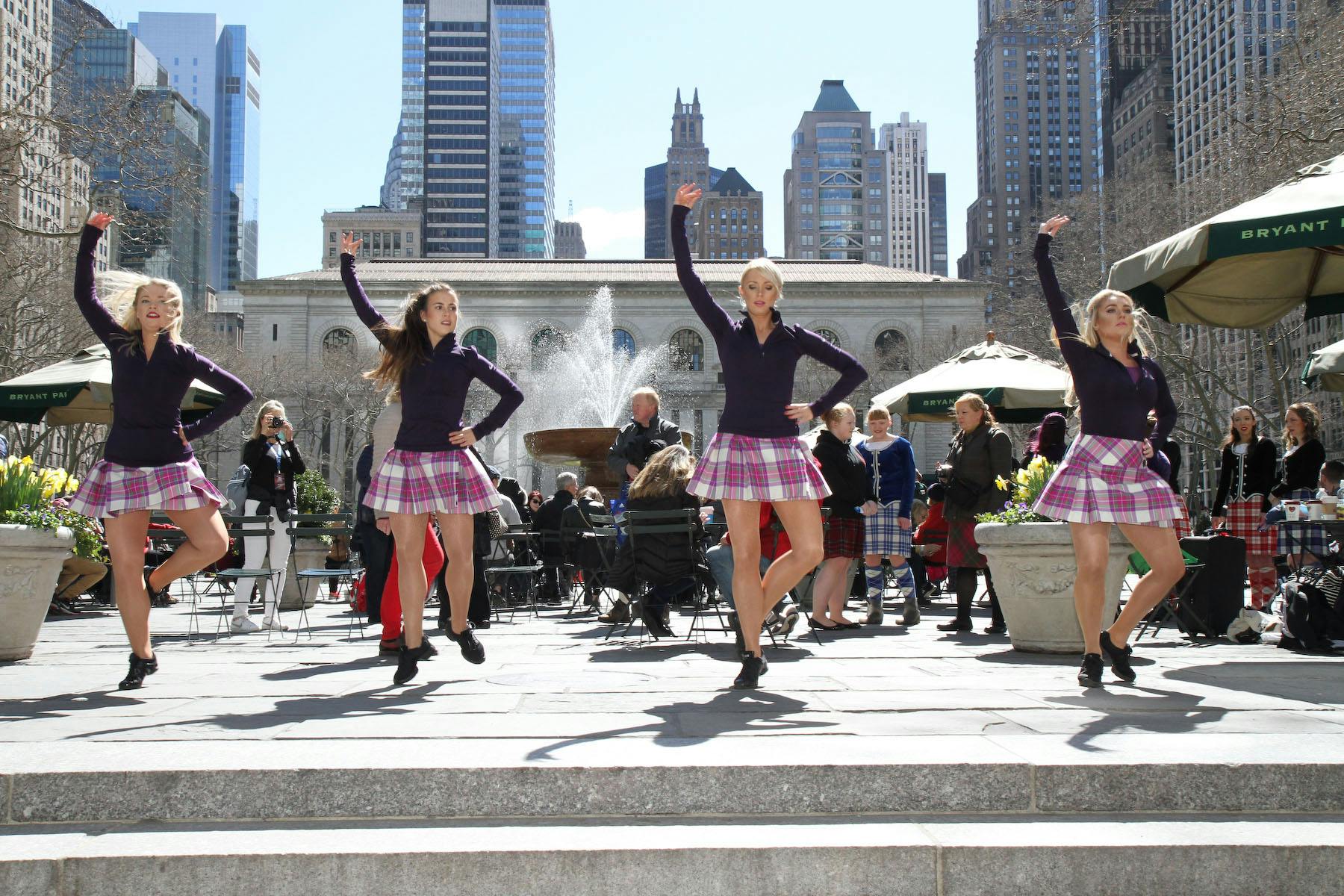 The Global Mashup series brings a "Klezmer Meets Latin Boogaloo" program, featuring the artists Spanglish Fly and the Mini-Klezmer All-Stars, to Flushing Town Hall at 7:00 p.m. on April 6. The evening begins with dance lessons followed by a set by each band before both acts take the stage for a jam session in which "two cultures are mashed up on one stage with an open dance floor," the organizers say. "Spanglish Fly returns with that Latin Boogaloo, soul, and R&B mix you can only find in NYC, mashed with plaintive and joyous Eastern European Jewish melodies by the Mini-Klezmer All-Stars, led by The Klezmatics' Frank London."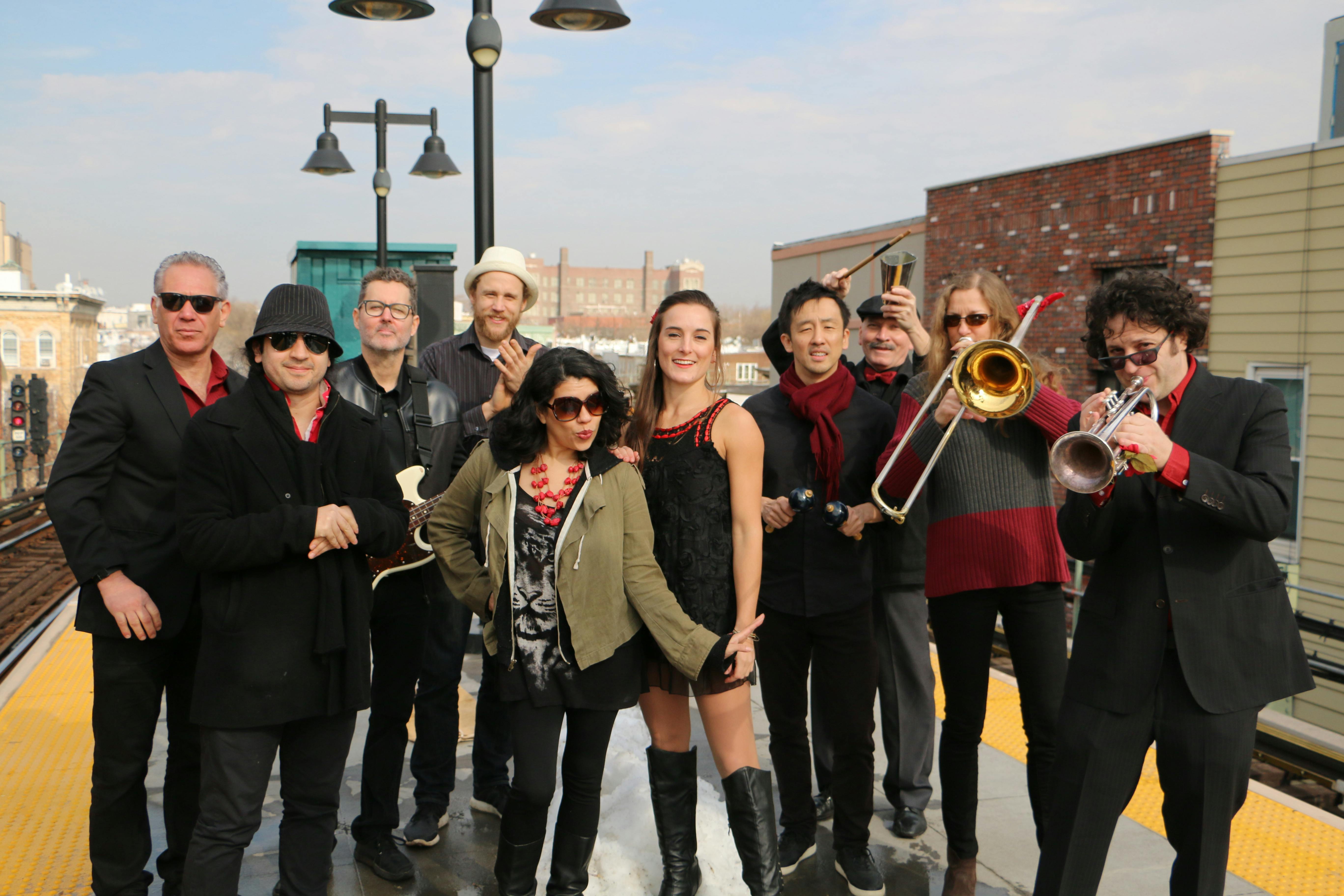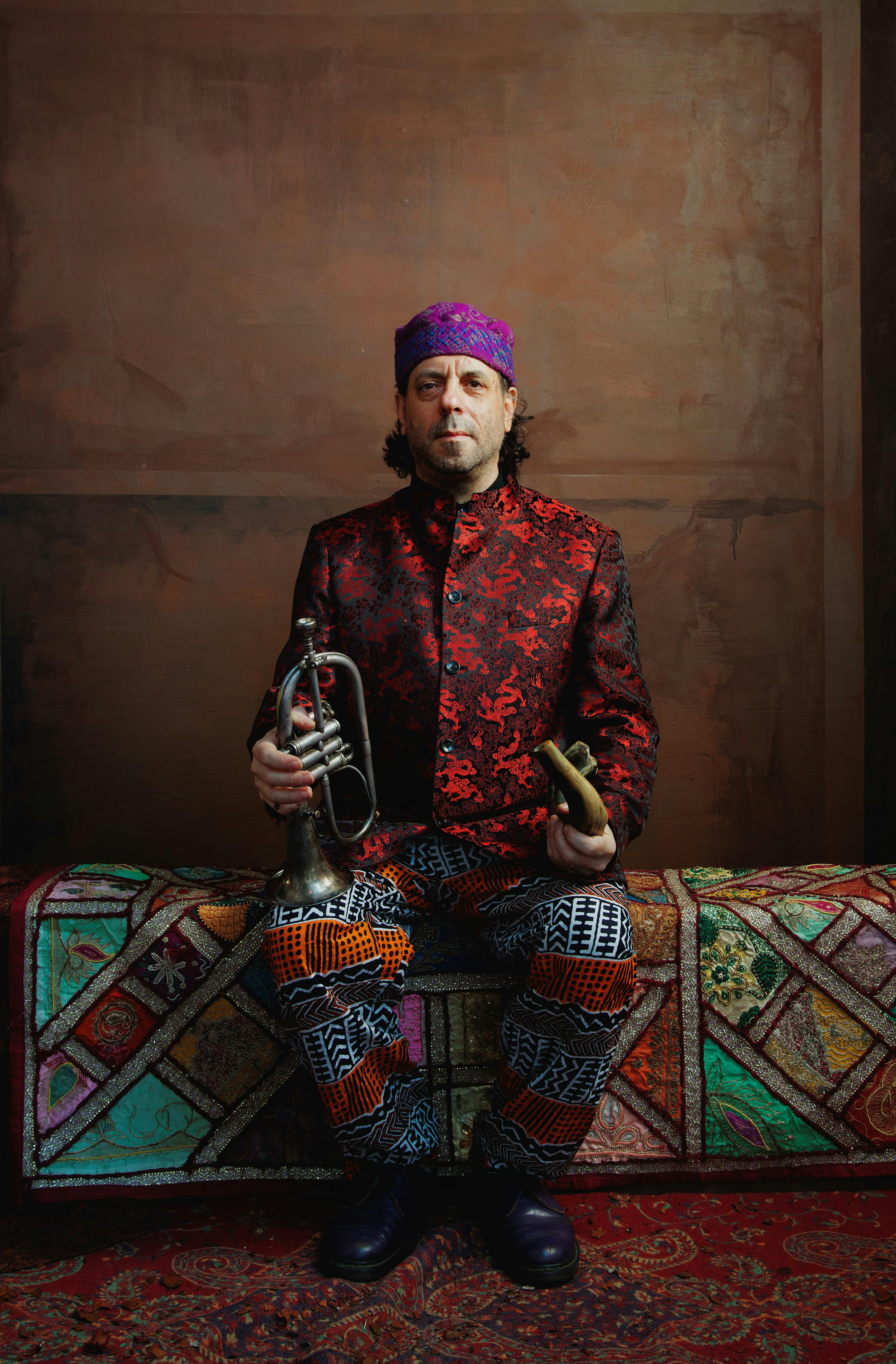 April 7, 12-4 pm
Spring Family Day, to be held at Carnegie Hall from 12:00–4:00 p.m. on April 7, is another free Migrations program, this one designed for families with children ages 3–10. Journey to the Harlem Renaissance teaches "how Harlem became the hub for African American artistic expression" and includes a variety of interactive activities in the Resnick Education Wing. "Families can enjoy live performances, build their own instruments, sing and dance with professional musicians, and more."
Header Photo Credit: Brittany Petronella