Back to Newsroom
There's nothing like attending a Broadway production or a performance at one of New York's world-class concert halls. And because the city's arts organizations welcome everyone to be in the audience, they've developed programs and services to help if you face challenges in seeing your favorite musicals, plays, or symphonies live.
This year marks the ninth season of TDF's autism-friendly performances of Broadway shows for families with children and adults on the autism-spectrum and other developmental disabilities. Participating productions this season include Disney's Frozen (Sunday, November 17 at 1 p.m.), Wicked (Sunday, February 2 at 1 p.m.), Harry Potter and the Cursed Child (Sunday, March 1 at 1 p.m. for Part One and 6:30 p.m. for Part Two), and Disney's Aladdin (Sunday, May 3 at 1 p.m.). The season also included a performance of Disney's The Lion King in September.
Tickets to these special performances usually go on sale 6-8 weeks in advance and are sold only through the TDF website. To learn more and sign up for notifications, click here.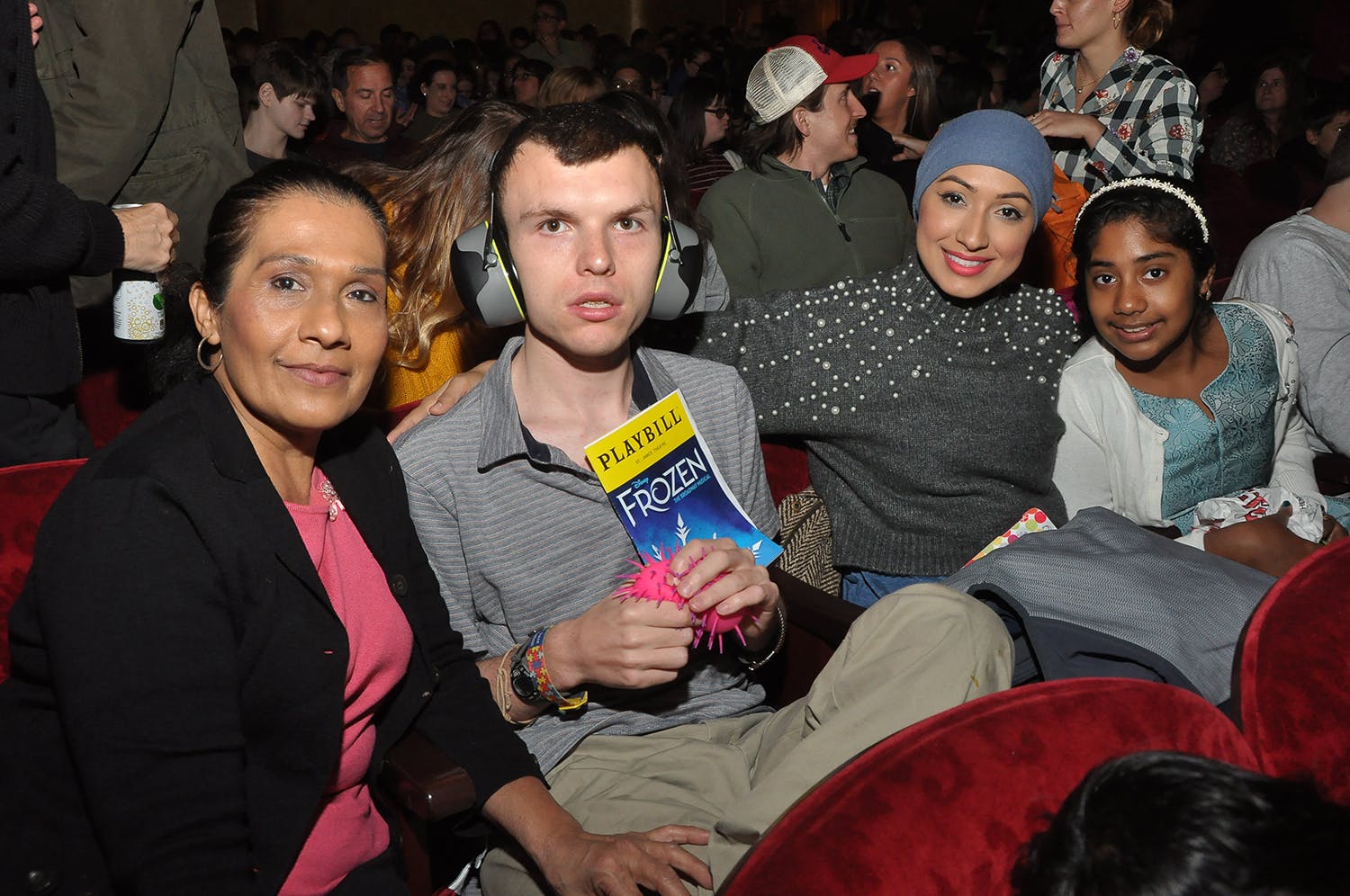 TDF has also teamed with The Broadway League to maintain Theatre Access New York City. This online resource helps you to find productions that wheelchair seating, assistive listening devices or loop systems, open and closed captioning, sign language, live or pre-recorded audio descriptions, or autism-friendly programs and services.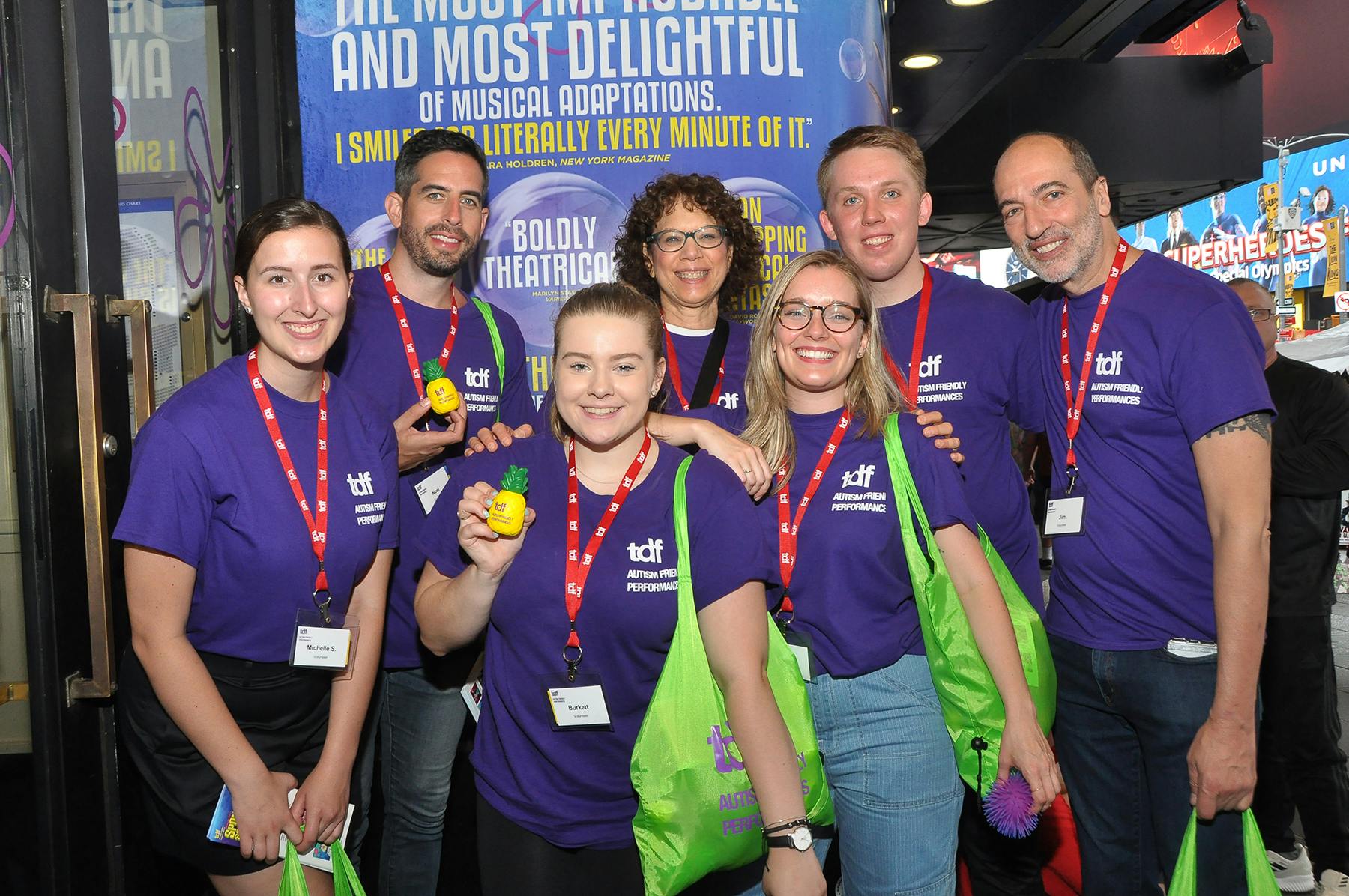 Lincoln Center will offer audio described performances of DruidShakespeare: Richard III on Saturday, November 16 (2 p.m.) and Wednesday, November 20 (7 p.m.). The production is part of the White Light Festival, and audio description tickets cost $35 (plus processing fees). Lincoln Center also notes: "AD consumers can use discount code ACCESS20 for 20% discount on any available seat when audio description is offered." Order tickets online or call 212.875.5375.
Lincoln Center Moments is a "free performance-based program specially designed for individuals with dementia and their caregivers." The October program includes a Library Film Festival screening on October 17; Steven Herring and Friends: To the Moon! On October 21; and Celisse Henderson on October 28.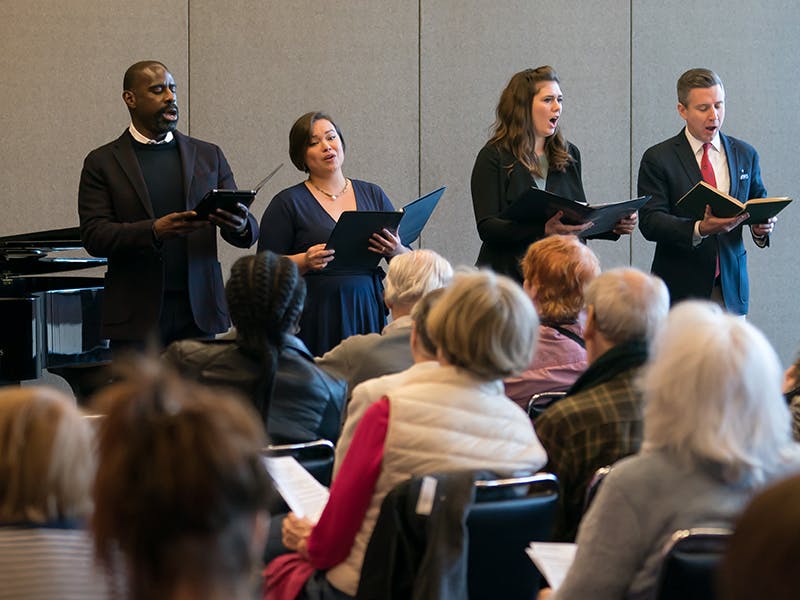 And in February, as part of its LC Kids season, Lincoln Center will present SUDS, a performance created for children with autism and other developmental disabilities. Check the website for information about additional "relaxed and accessible performances for neurodiverse audiences."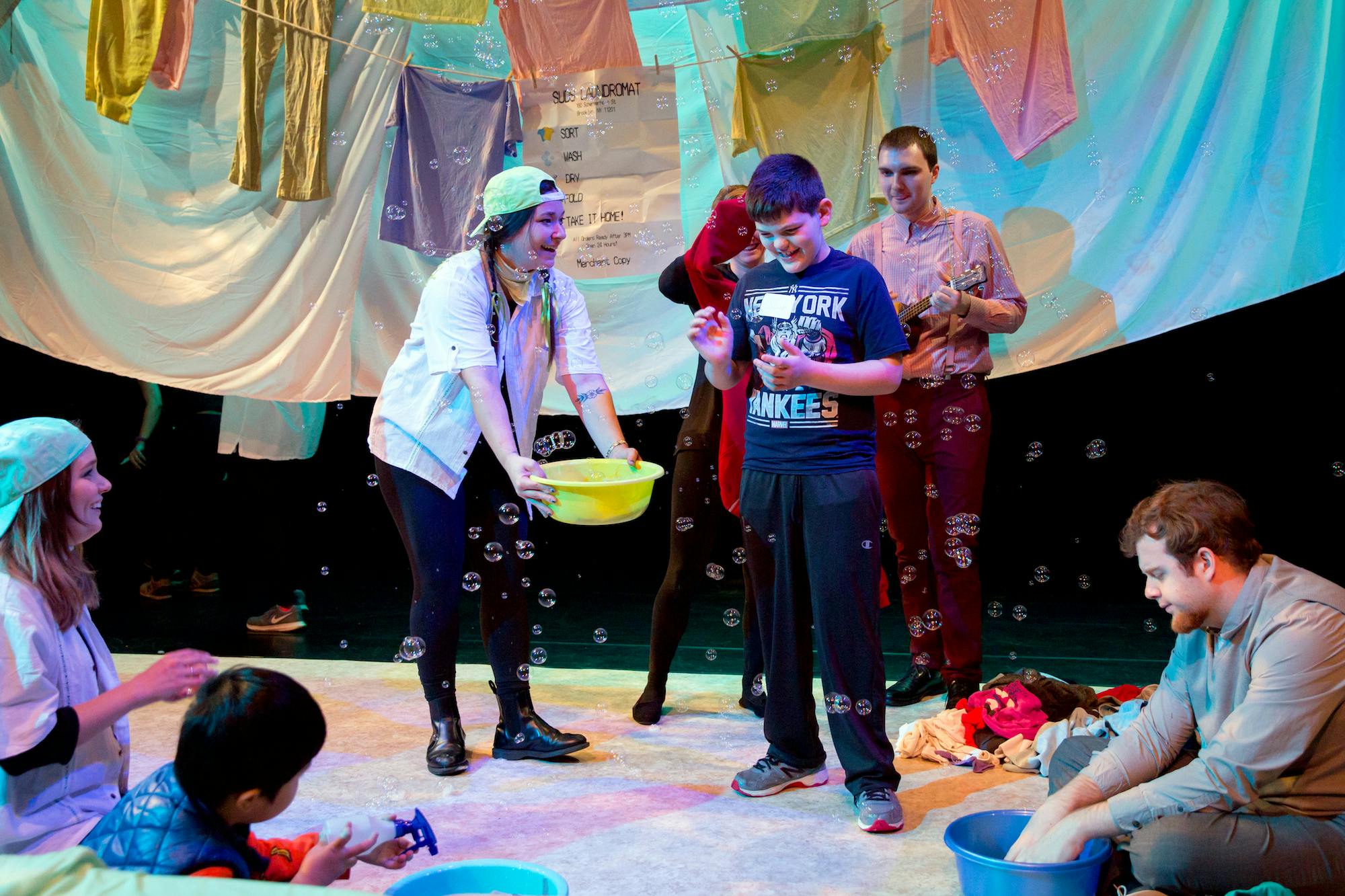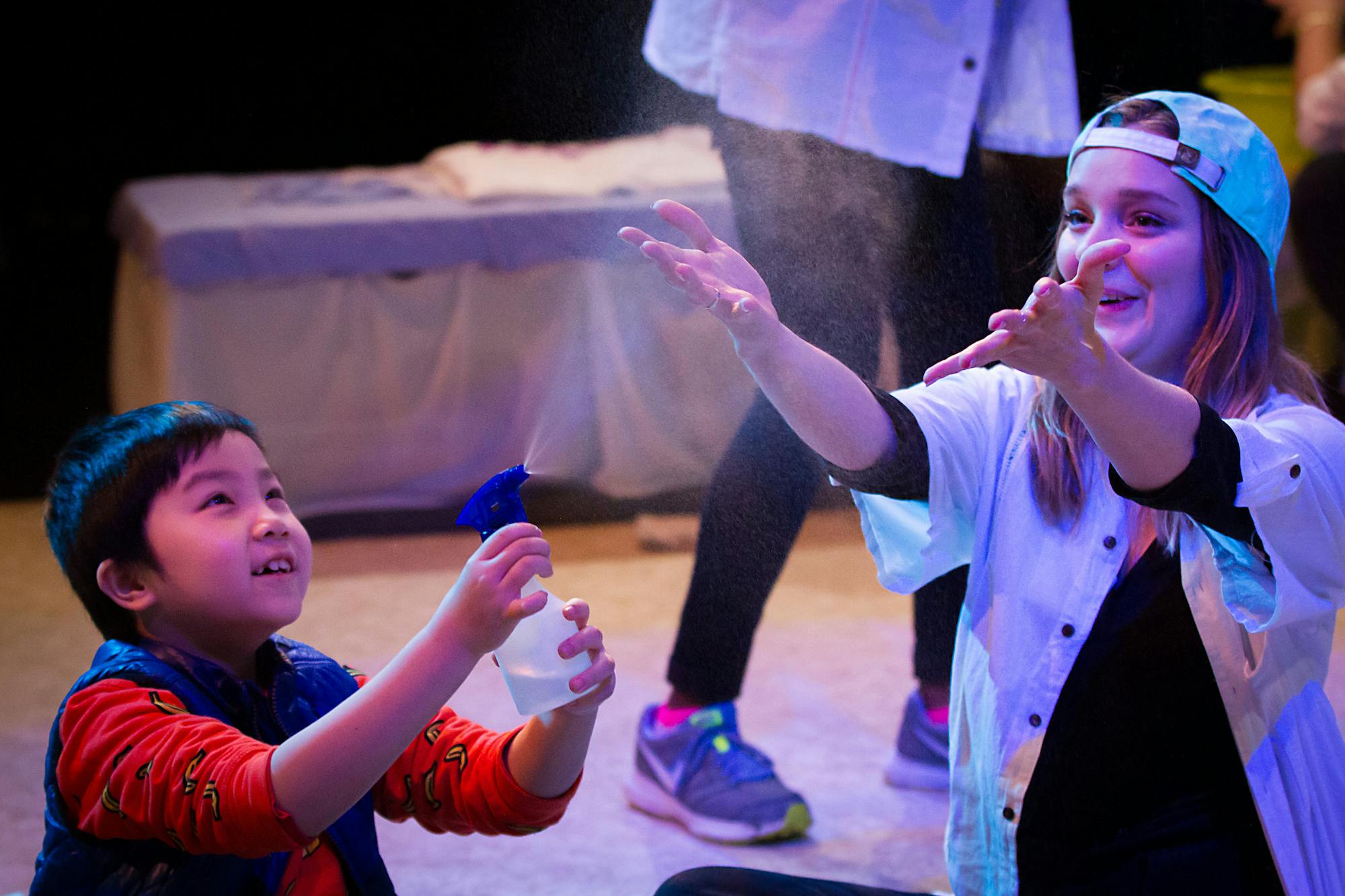 Carnegie Hall notes that it "strives to make all performances and programs as well as its website as accessible as possible to everyone. In addition, ushers receive comprehensive customer service training that includes sensitivity toward persons with disabilities, and large-print programs and assistive listening devices are available in all three halls." For each performance, there is designated accessible seating in the orchestra and the first, second, and third tiers to provide accessibility across a range of budgets. Click here for more information about Carnegie Hall's accessibility initiatives.
There are also upcoming performances presented by and about differently-abled people.
Squash the Stigma: A Mental Health Awareness Concert is a recital at Weill Recital Hall by vocalist Maryann Dymond Fiorentino, accompanied by pianist Lena Lin and with the participation of guest speakers. The event begins at 7:30 p.m. on October 6.
And at 7 p.m. on October 26, the Korean Traditional Music Orchestra of the Blind will perform at Zankel Hall. The orchestra was founded in 2011 "to revive the tradition of official recognition for blind musicians," provide job opportunities for visually impaired performers who specialize in traditional music and promote that music worldwide.
See our January 6, 2019 blogpost for more information about New York City guides to accessible transit, attractions, tours, outdoor activities, sports venues, and more.
Header photo credit: Anita and Steve Shevett